Story
"If we didn't have a corporate purpose, we would be a company without a soul"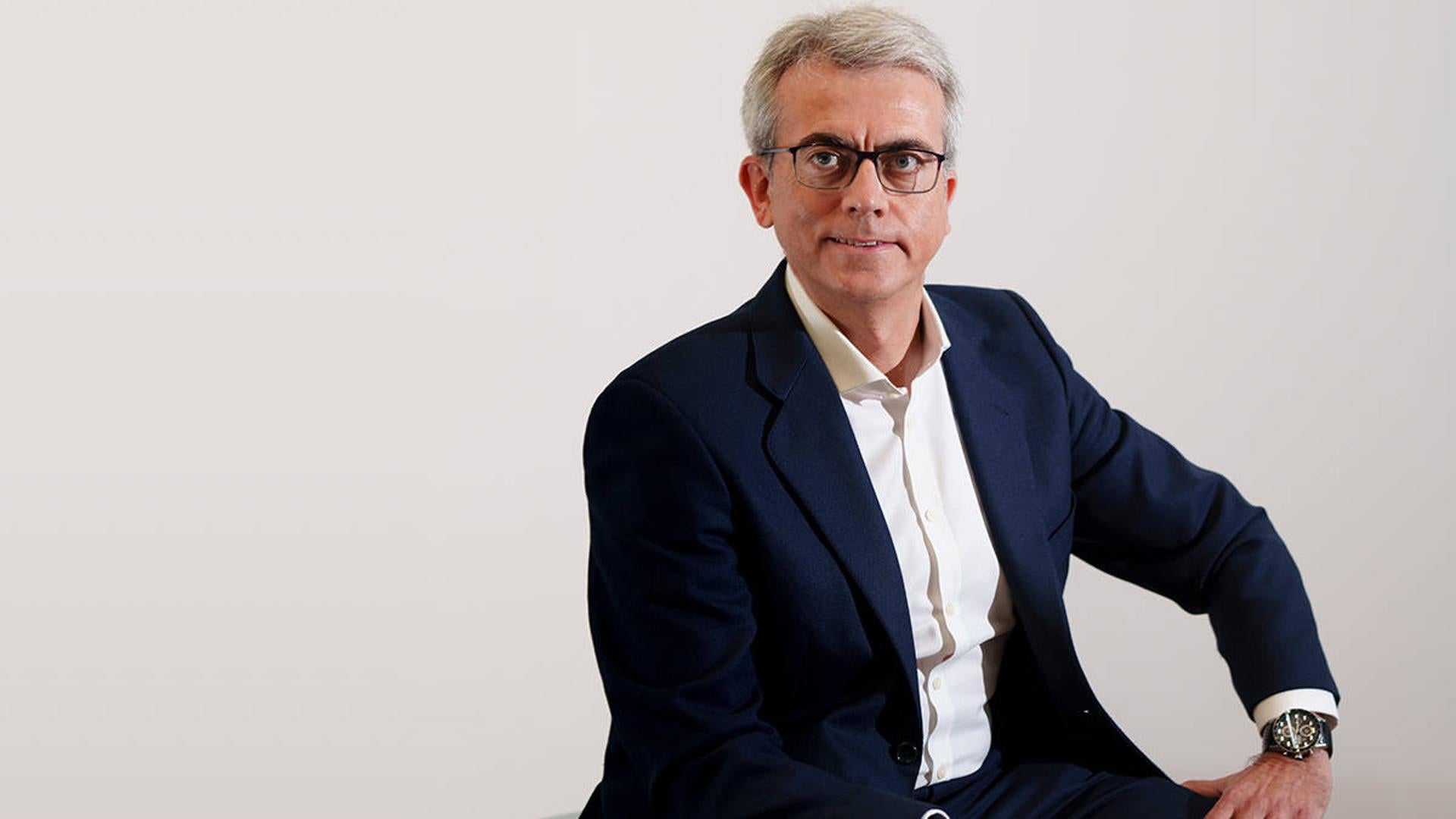 Friday, May 12, 2023, 11:24

Every purpose-driven company must ask the big question: Why do we exist? Novartis' response is to "re-imagine medicine to improve and enhance people's lives". How was the process to reach that conclusion?
– It was a natural and spontaneous reflection on what it means to work in the medicine and health sector: the opportunity to make a positive impact on people's health and life expectancy through the medicines and treatments that we make available to them.
– In Spain, 70.7% of the population believe that it is essential for companies to move towards a more sustainable and responsible business model, supported by companies with a purpose. Is it Novartis' responsibility?
– Has a responsibility to make a positive social and economic impact in the pharmaceutical and health sectors. We are committed to measuring this in a sustainable way as this will motivate us to continue working on projects and activities that go in this direction.
– Other figures from the Canvas Sustainable Strategies report 'Purpose and the Reinvention of Capitalism' show that 84% of the population would choose or recommend a company's products or services with a purpose. He won't deny it, it's a business opportunity…
– It is a great opportunity to contribute to the sustainability of the society and above all to that social impact. And not only through health, but also with other activities that we do in the economic, social and environmental fields. Every year we not only affect several million patients with our medicines, but also their families and the economy in general, which has an enormous impact: the country's economy is worth seven billion euros and more than a billion. Gross Domestic Product (GDP) through our activities and projects.
Where did the pressure on Novartis to declare its purpose come from?
– It has been a real evolution that started in our DNA and the way we are and work. That's why we never felt the pressure. Purpose has emerged as a natural and flowing relationship.
Purpose of Novartis
«Re-imagining medicine to improve and prolong people's lives»
– Objectives are expressed with beautiful or elegant phrases similar to slogans. But sometimes they are empty. How does Novartis ensure they don't have a toast to the sun in front of their gallery?
Purpose is our reason for being and is inherently rooted in our corporate culture. This, on a day-to-day basis, motivates our associates to give their best. It is an empowering culture based on cultivating and projecting curiosity into all areas in which we operate, including the people we impact and their families.
– But that corporate culture. Let's move towards the goals of our roadmap…
– Commitment to our objective is seen in the way we work with all the stakeholders with whom we interact: administration, patient associations, scientific societies, other health companies or the Spanish industrial and productive ecosystem. This is also seen in the impact we generate from our innovative activities and the investments we make in clinical trials and research. For example, each year we conduct more than 200 clinical trials in Spain that benefit more than 7,000 patients, many of them in oncology. And this is also reflected in our investment commitment and investment attractiveness to Spain. For example, during the last year, we have attracted more than 76 million euros to develop new production plants in our country.
– How do you make sure they meet the objective because without measurement of results, the objective is nothing more than a slogan…
– We know that if we want to have an internal and external effect, we need to be able to measure it. To this end, we conduct annual assessment studies on social, environmental and economic impact, which allow us to develop and understand our contribution to GDP, society and environmental sustainability.
Purpose is a compass that determines the direction of a company. It cannot be a wish or aspiration. How do they bring this into reality on a day-to-day basis, with practical examples?
– The best example is the dialogue that exists between the purpose of the company, the purpose of each team and the individual goals of each individual. It increases the level of motivation, positivity and collaboration which leads to innovation. When it all comes together, it's magical.
– And in front of society?
– Purpose is exemplified in our commitment to innovation. First of all, in the products that we develop, we aim to be the first of its kind. Also in the investigations we perform to reach both highly prevalent malignancies, such as cardiovascular or oncological, as well as those that affect small populations, such as rare diseases, which are addressed by orphan drugs. and finally, in advanced therapies such as CAR-T or gene therapy. This willingness to innovate on a day-to-day basis is also reflected in the way teams work or collaborate with the ecosystem, adding value to the system at all times. On the other hand, we know that there are points of collapse of the system that delay treatment of patients, and there we work with innovative proposals to speed up projects and processes so that patients can be referred more quickly. can be treated more accurately.
"Innovation means taking risks to improve people's health and lives"
– Experts in corporate purpose maintain that if your purpose does not compel you to say 'no' to something, it is not a good purpose. And what has Novartis given up in pursuit of its mission?
– We have abandoned inertia. For someone like us at Novartis who aim to re-imagine, you have to start each day as a blank book. If you really want to innovate, your worst enemy is wanting to do what you're doing. We have also left out very broad coverage of activities; We are now a company solely focused on the development of innovative medicines, whereas until recently we were a conglomeration of several business activities: chemical, agricultural, ophthalmic devices… These are the areas we want to focus on development Leaving medicine.
– How has your company's objective affected your financial results, in terms of profitability? have they improved? Because the motive also has to serve him…
– Improvement is clearly reflected every year in the social impact we measure and evaluate. The statistic that fills us with pride is the lakhs of patients our medicines reach. Our production and research scale is also increasing every year and this is seen in the increase in the number of tests we conduct and the number of patients who benefit from our products.
Corporate objectives, as in the case of Novartis, usually start at the top of companies. How have they managed to focus the group's 105,000 employees around the world on it?
– The purpose of Novartis has become part of our DNA as a company. It is our reason for being and associates naturally follow it, understanding the purpose of our activities. It has also been a natural route given the advantages we have for being in the health sector and an activity closely related to people's health.
– In the case of employees, is it a matter of acknowledging or incorporating it into their thinking and the way they work on a day-to-day basis?
– It is about motivating them in their daily activity so that they always keep in mind why the company carries out its activities. And that, with that inspiration, they develop all the potential that is inherent in them to achieve the common objectives we have set for ourselves as a company.
«When your aim is to re-imagine medicine, every day is a blank book»
– When Novartis has an ambitious goal, how do you convince other companies in your sector, fierce rivals and competitors to make similar changes for the betterment of society?
Guided by our mission, which is to be the most valuable and trusted company in the healthcare system, we recognize that we cannot achieve this alone. We know that we have to cooperate with all the agents in the system.
And now, the million dollar question: Why is the world a better place because of Novartis?
– Because we are strongly committed to continuing to innovate. In our case, innovation means taking risks to improve health and prolong people's lives.
Purpose-driven companies operate differently than traditional ones. What would Novartis be like if it were governed exclusively by the rules of the free market?
If we had no purpose, we would be a great company carrying out its activities without a soul. Thanks to the motivation that purpose gives us, people are always at the center of our activities, be they colleagues, family members or patients.
– Considering the complexity of today's world, based on interconnections and where challenges cannot be addressed individually, what other organizations do you work with that align with your purpose?
– We work with other pharmaceutical companies, both public and private, in the health sector, with various administrations, with professional and patient societies, and also with organizations that pursue the same objectives as ours. In the field of training, we are integrated into HAZ, an alliance for education in which we cooperate to promote training in the health sector, and we also cooperate with associations such as the Red Cross.
All purpose-driven businesses, by definition, strive to leave a legacy for society. What would be the legacy you would like your time at Novartis to be remembered for?
– I am a passionate ambassador of humanitarian leadership that brings out the best in people. My dream is to leave behind an army of people who will not only work to create change in society, but will also take responsibility for initiating it so that it reaches its full potential for impact.
– And especially to your successor, what would you say when handing over the baton?
– When it comes time to have a successor, I would like the work we are doing to be focused on people and purpose, on innovation for the development of medicines and novel therapies, and on collaborating to market in a different way, Not only continues, but also gains a huge momentum which makes Novartis an absolute benchmark for this social impact so that we can continue to lead and channel change.