For much of its eight seasons, Game of Thrones was the biggest show in the world and one of the best, though not always together.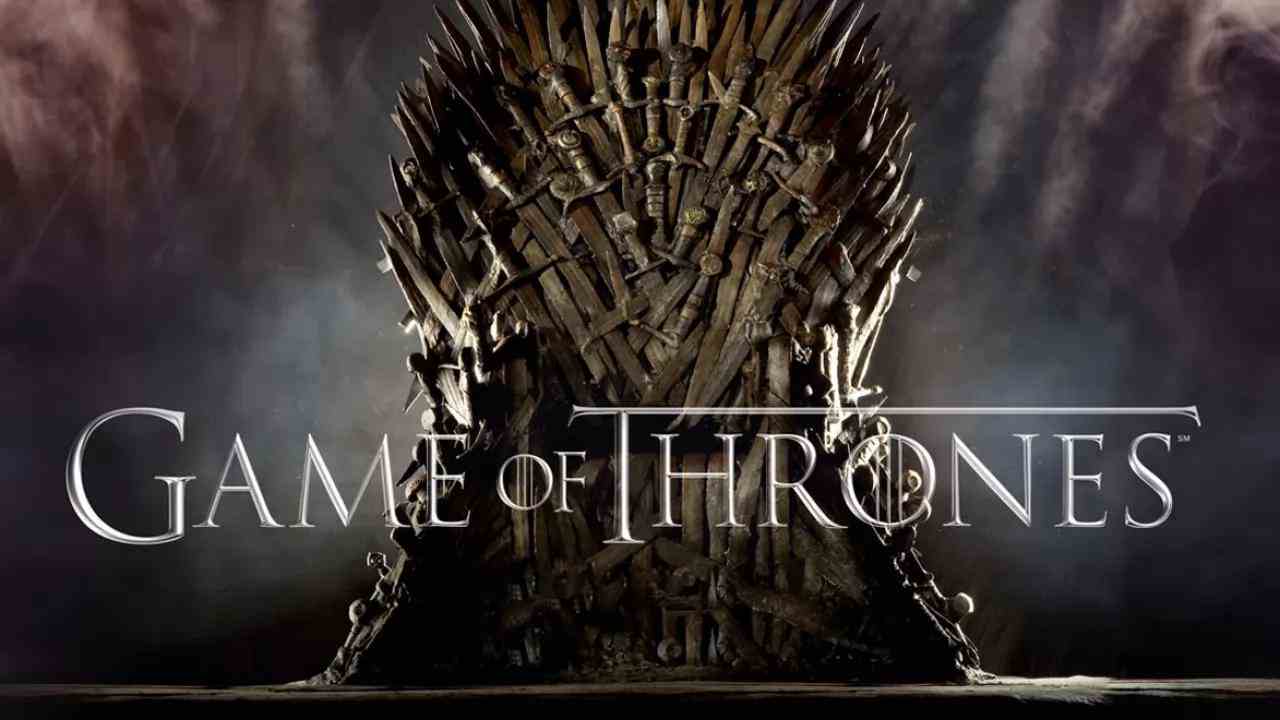 The HBO series changed what was possible on television, no fantasy had ever had such high production or such well-written dialogue. It is still the only series comparable to The Lord of the Rings.
Now it's back in prequel form with House of the Dragon, a very Game of Thrones-like spin-off that even uses the same tune. If you are looking for something troniano to watch between episodes of House of the Dragon, you are in the right place. Or if you're not sure if you want to watch House of the Dragon and need to be convinced, we can help with that too. Read on for our picks.
The Serpent Queen
Game of Thrones is influenced by true European history, and historical drama The Serpent Queen will make you say: "Wow, the world was really like Game of Thrones". Samantha Morton plays Catherine de Medici, who ruled France as queen in the mid-1500s, mostly through her children.
The biography and ruthless attitude of Caterina de Medici made her one of the sources of inspiration for Game of Thrones' Cersei Lannisterso if watching Lena Headey spitting poison was one of your favorite Game of Thrones scenes – and it likely was, because Cersei was the definition of a love and hate character – you should check out this title. .
House of the dragon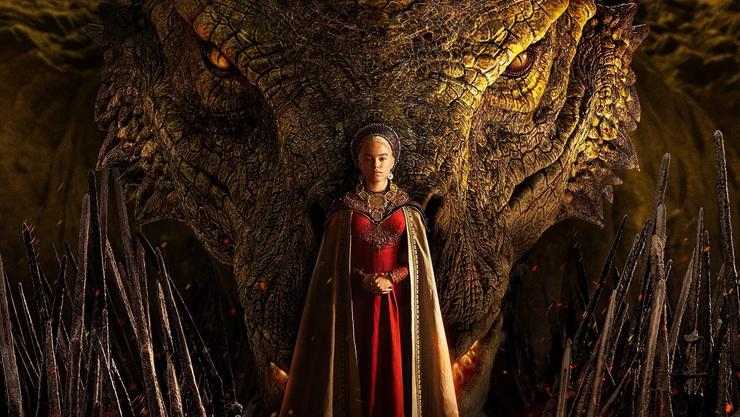 If you are looking for something similar to Game of Thrones, House of the Dragon is for you, it even has the same soundtrack. The prequel series is set nearly 200 years before Game of Thrones, but since it features characters from well-known families fighting for whoever gets to sit on the Iron Throne, GoT fans will feel right at home.
Daenerys Targaryen's ancestors (Emilia Clarke)who ride dragons, find themselves engaged in a civil war within the family to decide who will succeed King Viserys Targaryen (Paddy Considine) who named his daughter Rhaenyra (teenage Milly Alcock, adult Emma D'Arcy) as his heir, but no one expects Rhaenyra, a woman, to be allowed to rule unchallenged after Viserys's death.
There is therefore a lot of political manipulation, as the characters try to secure the best possible position for themselves and their families before all hell breaks loose. Like Game of Thrones, it is a historical-political drama with dragons and bloodshed, and for now it is giving great satisfaction and we are halfway through.
The wheel of time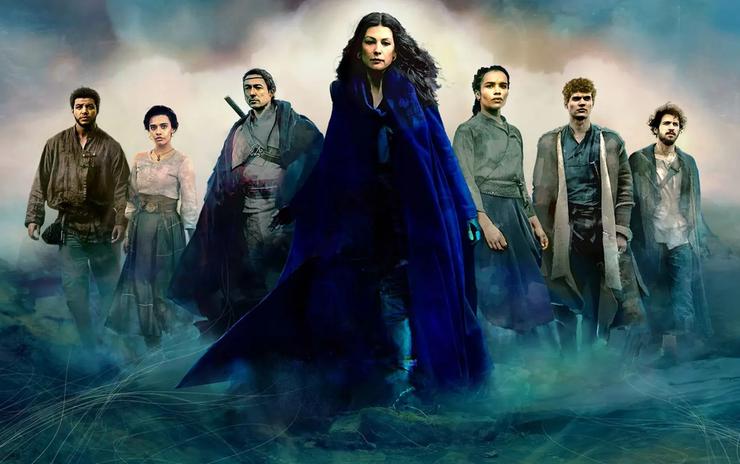 Amazon's epic fantasy series openly seeks to be the next Game of Thrones; showrunner Rafe Judkins even said he visited the Game of Thrones set for advice but also inspiration.
The Wheel of Time is an adaptation of a mammoth series of novels by author Robert Jordan who influenced George RR Martin during the writing of the series A Song of Ice and Fire. You talk about a group of four young people who go on a search around the world together with a magical woman named Moraine (Rosamund Pike) and his protector al'Lan Mandragoran (Daniel Henney).
Moraine believes that one of the four is the reincarnation of the Dragon, a powerful wizard who is prophesied to save the world or destroy it. This relatively simple premise also makes it accessible to viewers who aren't fans of high fantasy, which was the key to Game of Thrones' early success.
Starting from this premise, builds a fantastic world made of hideous monsters, great battles and magical intrigues. Furthermore, in the cast is a familiar face from Game of Thrones: Michael McElhatton, who played Roose Bolton, the standard bearer of the Starks whose betrayal led to the Red Wedding.
Outlander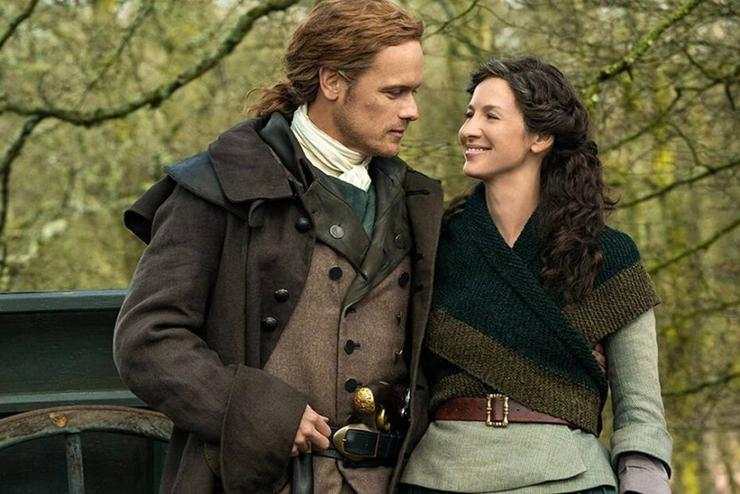 Depending on who asks, Outlander is either the sexiest series on TV, or it's a historical drama with a science fiction twist. Or maybe it's both! Based on Diana Gabaldon's book series, Outlander revolves around Claire (Caitriona Balfe)a married WWII nurse who, having mysteriously traveled through time to 1743, falls in love with Jamie (Sam Heughan)a young Scottish warrior.
It is good to know in advance that it doesn't have the constant thrill of Game of Thrones (battle scenes are a lot cheaper, so to speak), but if you are looking for something that occasionally gives you an accurate history lesson and draws you into a love story that spans the ages, Outlander is the series for you. .
Black Sails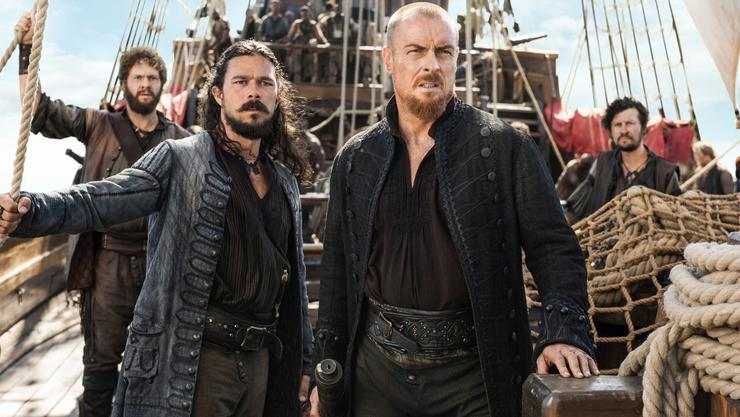 Black Sails talks about pirates, but not the likeable, rum-drinking type of Pirates of the Caribbean: these are violent pirates. Prequel to Treasure Island, Black Sails is set in the early 1700s and revolves around the dissolute life of the Captain Flint (Toby Stephens) at the head of a company of pirates.
He assumes Long John Silver (Luke Arnold) as a member of his crew and together they embark on a long challenge for the island of New Providence. Black Sails has often been compared to Game of Thrones and, even if it's not a fantasy, there are many elements of this series that fans will recognize and appreciate: The vintage setting, excellent characters, immersive storytelling and world building as well as some beautifully shot battle scenes.
Spartacus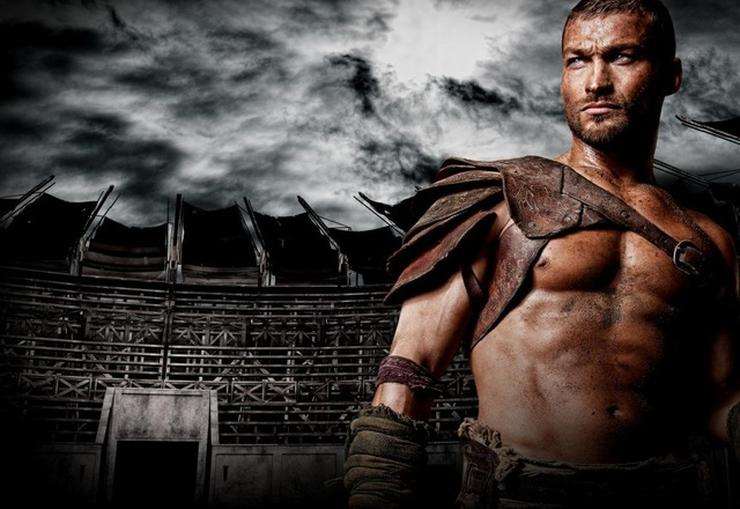 If what you are looking for after Game of Thrones is just people fighting each other, No.Don't look elsewhere: Spartacus is a series set in the Roman Empire of 72 BC which speaks of gladiators, which means that there is blood and violence at will.
This series, set in the Roman Empire of 72 BC has everything you're probably looking for: brutal fighting, betrayal, sex and nudity (seriously, when the characters in this series don't try to mutilate each other, there's a good chance be it because they are too busy having sex), and a sight as exciting to watch as it is utterly disgusting.
The Borgias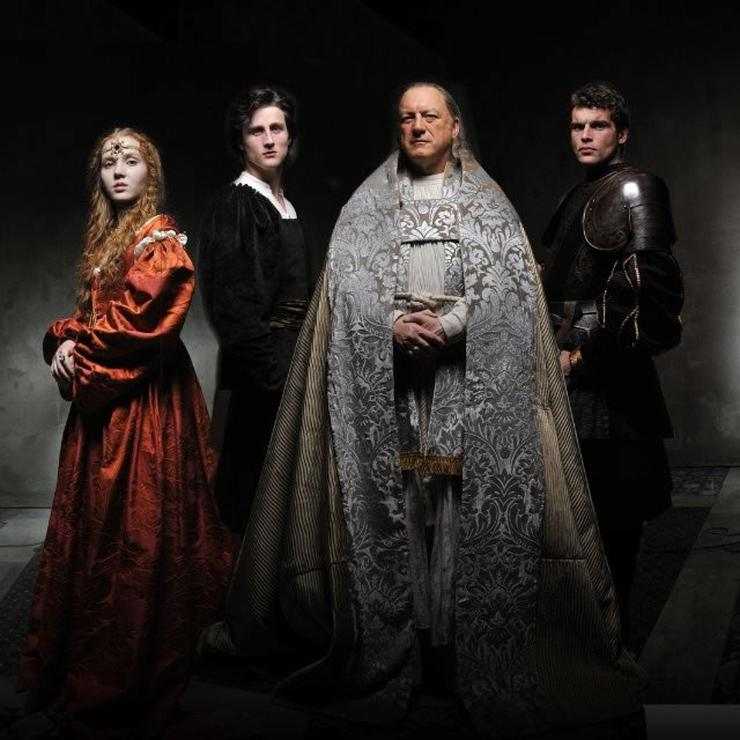 For those who preferred Game of Thrones for its twisted family dynamics, we present the Borgias. The series, set in Renaissance Italy, follows the ruthless and scandalous Borgia family, willing to do anything to keep their power.
When the show starts, Rodrigo (Jeremy Irons) has just become Pope Alexander VI by resorting to nefarious strategies, which is probably the least insane thing that happens over the course of the three seasons. This series has a fair amount of blood and violence, but what makes it more compelling are the characters and the way they interact with each other. The Borgias are not afraid to avoid incestso Game of Thrones fans should feel right at home.
The Witcher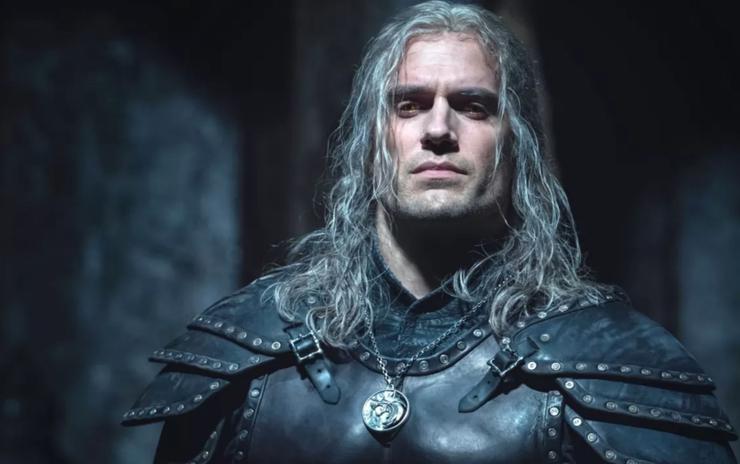 The Witcher, based on Andrzej Sapkowski's book series, stars Henry Cavill as the monster hunter Geralt of Rivia, a witcher whose fate is tied to the sorceress Yennefer (Anya Chalotra) and the powerful princess Ciri (Freya Allan).
In case it is not yet clear, this is a fantasy series, with magic, knights and terrifying monsters. There has been a lot of discussion about whether or not The Witcher is trying to look like G.ame of Thrones, and the comparisons are evident, but this series is not an attempt by Netflix to make a carbon copy of it. This is a much harsher fantasy and focused on a smaller group of characters, more focused on the "fulfillment of one's destiny".
The Tudors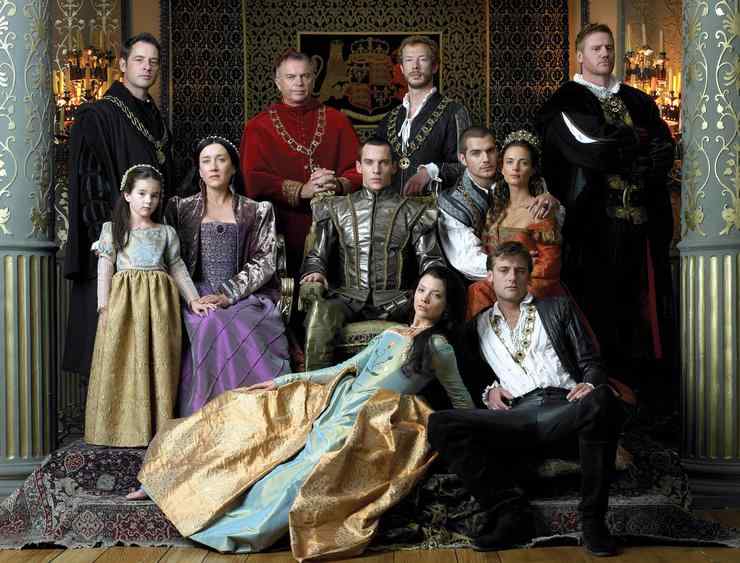 The real attraction is Natalie Dormer who, a few years before wearing Margaery Tyrell's curly hair, she played Anna Bolena in The Tudors. Showtime's historical drama is set during the tenure of King Henry VIII (played here by Jonathan Rhys Meyers), addressing everything related to his political struggles and numerous wives, probably the aspect he is most famous for.
If you already know the story of Henry VIII, there is not much that will surprise you, but it is still a great drama with an exceptional cast, a must see for anyone who loved the affairs of the royal family in Game of Thrones. Another interesting connection with Game of Thrones is that Henry's fifth wife, Catherine Howard, is played by Tamzin Merchant, who played Daenerys Targaryen in the original Game of Thrones pilot, never released, filmed around the time she was also involved in The Tudors.
The Last Kingdom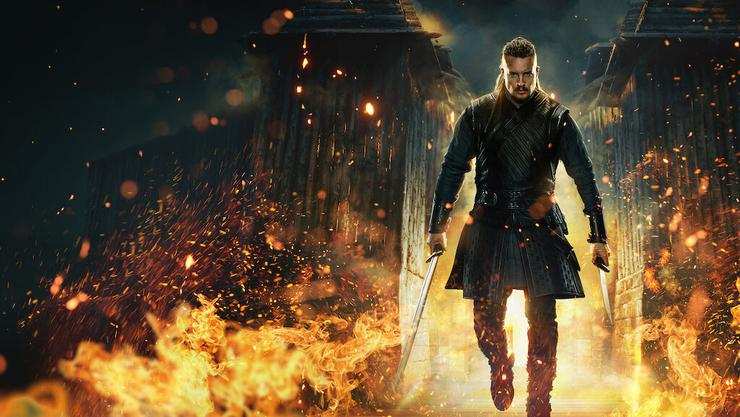 Set in 866, The Last Kingdom tells the story of Uhtred of Bebbanburg (Alexander Dreymon), a Saxon warrior raised from childhood as a Viking after the Vikings invaded his home. The series is a great mix of politics, family and war, and it's thrilling in the right ways. If you've been disappointed with Daenerys 'messy descent as Game of Thrones' ultimate villain, The Last Kingdom goes back to Brida's dark journey (Emily Cox)which is more justified thanks to the way the show deepens it over the various seasons.
Vikings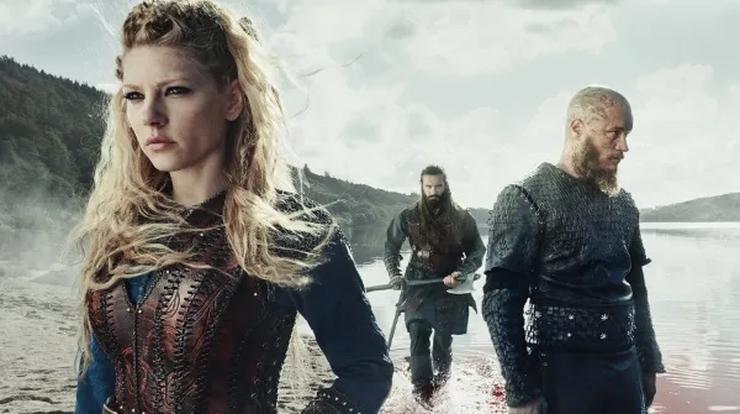 Speaking of Vikings, have you ever seen Vikings? Initially based on the story of Ragnar Lothbrok (Travis Fimmel), a Viking farmer who became one of the most famous Vikings in history, the drama is based on real events and later focuses more on his sons, including Ivar the Boneless (Alex Høgh) and Bjorn Ironside (Alexander Ludwig).
Like Game of Thrones, Vikings is an epic that spans many years and delights in exploring power struggles, the fall of leaders, and family politics. This is the historical drama you have been looking for. Especially if you like massive, impactful battles once or twice a season.