You are here:
Chronicle, News, LifestyleSteven Spielberg celebrates at the Norman Tower with Andrea Bocelli: fireworks at the end of the event
Maiori, Norman Tower, Amalfi Coast, Famous people, Directors, Music, Tenor
Steven Spielberg celebrates at the Norman Tower with Andrea Bocelli: fireworks at the end of the event
The summer of VIPs on the Amalfi Coast does not stop, tonight the Norman Tower of the Proto Brothers was the scene of a historic meeting
Written by (Admin), Tuesday, September 6, 2022 11:04:23 PM
Last updated Wednesday, September 7, 2022 8:42:49 AM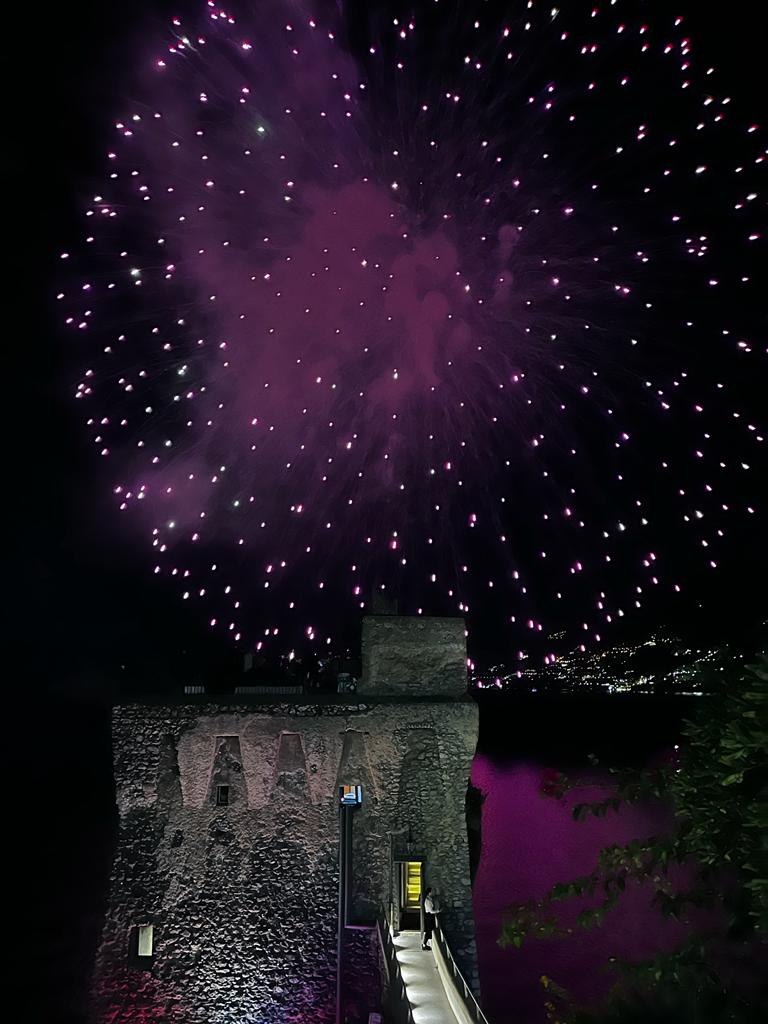 The Amalfi Coast turns into Hollywood. Tonight, a Maiori, the Norman Tower has been transformed into a film set under the prestigious direction of an exceptional director: Steven Spielberg.
Guest star Andrea Bocelliwho at the end of the private event performed some of his best songs.
The amazement of resident citizens and tourists who witnessed an incredible fireworks display, created for the occasion by the Mansi pyrotechnics.
Of course, great secrecy about the people present at the party, at the moment only very few photos, shown at the bottom of this article, have circulated.
Meanwhile, there is great anticipation for the start of filming on The Equalizer 3with Denzel Washington and Dakota Fanning, starting in a few weeks and running until mid-November.
Instagram Cover Photo: Andrea Bocelli, Steven Spielberg Fans
If you've made it this far you are one of the many people who read our news every day without limitations because we offer everyone the possibility of free access.
This is also possible thanks to donations from readers. Support quality information, support The Bishopric!
Choose your contribution with
To stay up to date with the news of the Bishopric, in real time on your smartphone, download the App!
For devices
Apple

For devices
Android
rank: 104327103
Chronicle, News, Lifestyle