This week, find what to watch on Prime Video whatever your mood. Thrill in front of Cold Case and its classified cases, share the giggles of the geeks on The Big Bang Theory and immerse yourself in the supercharged world of Peripherals!
WANT DRAMA – COLD CASE
Remember the detective series from the 2000s to which you were undoubtedly addicted. Their episodes broadcast every week on television, their sordid intrigues, their characters intertwined in relationships of love and power… That's it, are you nostalgic?
That's good ! Prime Video invites you to rediscover the entire chilling Cold Case series without having to record the episodes on a K7!
In Philadelphia, the Criminal Police are accompanied by a special unit, led by Lilly Rush (Kathryn Morris). Their role, for her and her team? Reopen files classified as "no further action" (the famous "cold cases") to seek answers to questions that are sometimes decades old.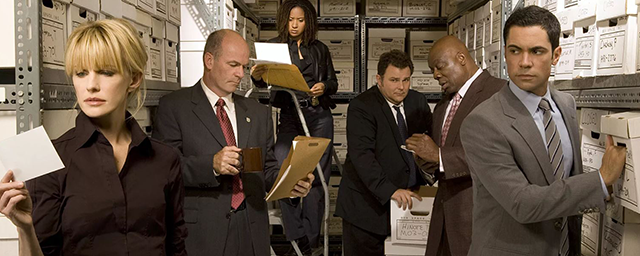 A long-term job, which time does not make easier. Especially since the members of the team all have to manage their tumultuous personal lives once the uniform is put away…
Start searching for the truth today with the complete Cold Caseexclusively on Prime Video!
WANT TO LEARN – STRONG
On the occasion of information weeks on mental health, from October 9 to 22, Prime Video is offering several great athletes the opportunity to speak on this crucial subject, which they face on a daily basis. From Camille Lacourt to Perrine Laffont, words are loosened among these titans, who reveal themselves as strong as they are fragile in Strong.
A fascinating documentary, available from October 10 on Prime Video.
WANT TO FLIPPER – MISERY
The name Stephen King often rhymes with "trauma". Shining, The Green Line, It… Whether they are horrific or not, the adaptations of his novels are often synonymous with unforgettable emotional slap.
This is the case of Misery, where the brilliant Kathy Bates plays the fan that no artist would want to have. When her favorite author finds himself stuck at home following an accident, she decides to let him go only on one condition: that he completes his latest novel as she wishes. The problem is that the methods of this passionate reader are more violent than her apparent good nature suggests…
WANT CHILL – THE BIG BANG THEORY
Among the cult sitcoms, I ask for the geekiest: The Big Bang Theory. Sheldon (Jim Coopers), Leonard (Johnny Galecki), Howard (Simon Helberg) and Rajesh (Kunal Nayyar) form a friendly group of nerds, which the arrival of a pretty neighbor will disrupt. Four Emmys and a Golden Globe, that's the track record for this timeless comedy!
WANT TO HAVE A FUN – HOT FUZZ
If Simon Pegg is undoubtedly among the funniest men in the United Kingdom, he is even better when associated with the genius of Edgar Wright (Shaun of the Dead). The result of this more than obvious meeting? Hot Fuzz, one of the funniest and greatest films of the 2000s!
When a series of crimes hits the small town of Sandford, Officer Nicholas Angels uses all his skills to try to arrest the culprit. But surrounded by incapable people, he struggles to maintain patience… A little gem of humor, to be (re)watched urgently!
DESIRE FOR ADVENTURE – HUNGER GAMES
While the prequel The Ballad of the Serpent and the Songbird hits theaters on November 15, dive back into the Hunger Games universe alongside Katniss Everdeen (Jennifer Lawrence) with the complete saga, available on Prime Video ! An epic full of adventures and twists, intertwining survival and politics.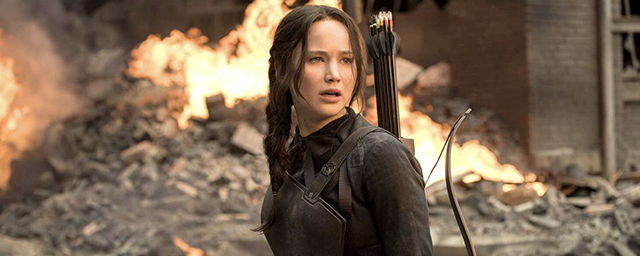 DESIRE FOR ACTION – PERIPHERALS
In a world where the role of technology is growing, Flynne (Chloë Grace-Moretz) finds herself caught up in a very violent online world, but above all more real than she thinks…
Imagined by the creators of Westworld, Peripherals: Flynn's Worlds is an edgy and dark fiction that should give you your dose of adrenaline.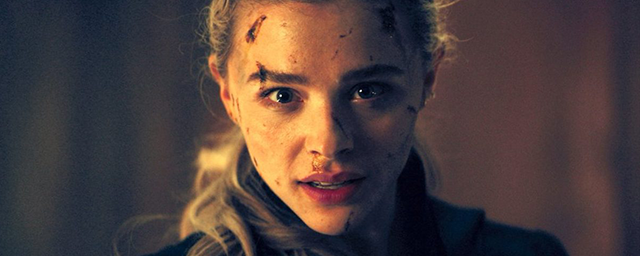 These films and series are available on Prime Video.