prime minister of India Narendra Modi The government's use of the name Bharat instead of India in invitations to guests to attend this week's G20 summit sparked allegations that the country's name would be officially changed.
In invitations sent to G20 participants Drupad MurmuHe was called "President of India" instead of "President of India".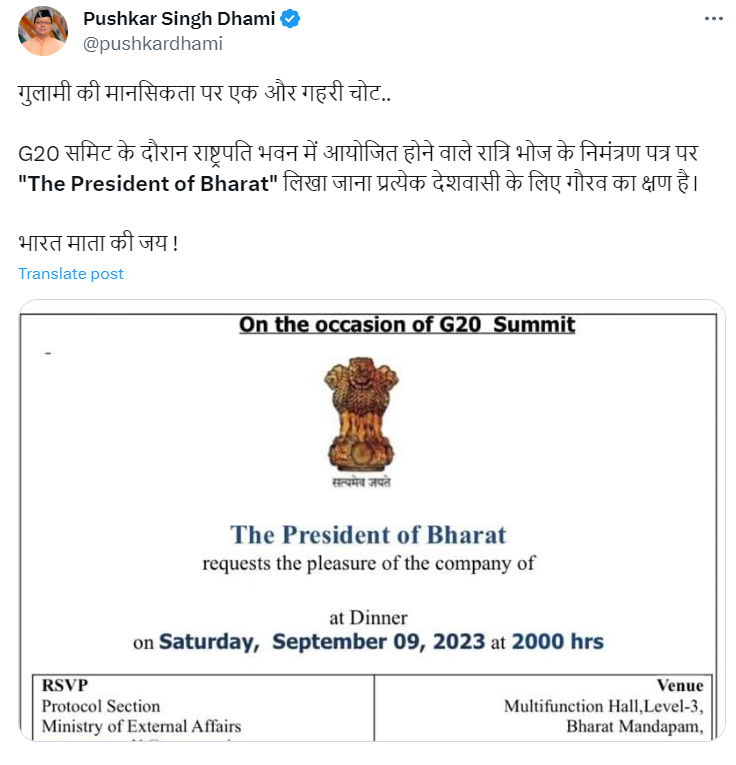 Although this country of over 1.4 billion people is officially known by two names, India and Bharat, the first name is most widely used both within the country and internationally.
Bharat is an ancient Sanskrit word that many historians believe is based on early Hindu texts. The word is also used as a Hindi alternative to the word India.
Officials of Modi's right-wing Bharatiya Janata Party (BJP) support the nomenclature change. He argues that the name India was coined by the British colonialists and was a "symbol of slavery". The British ruled India for nearly 200 years until the country gained independence in 1947.
---