Story
Invest 4 trillion euros per year over a decade to close the gap in inclusion and sustainability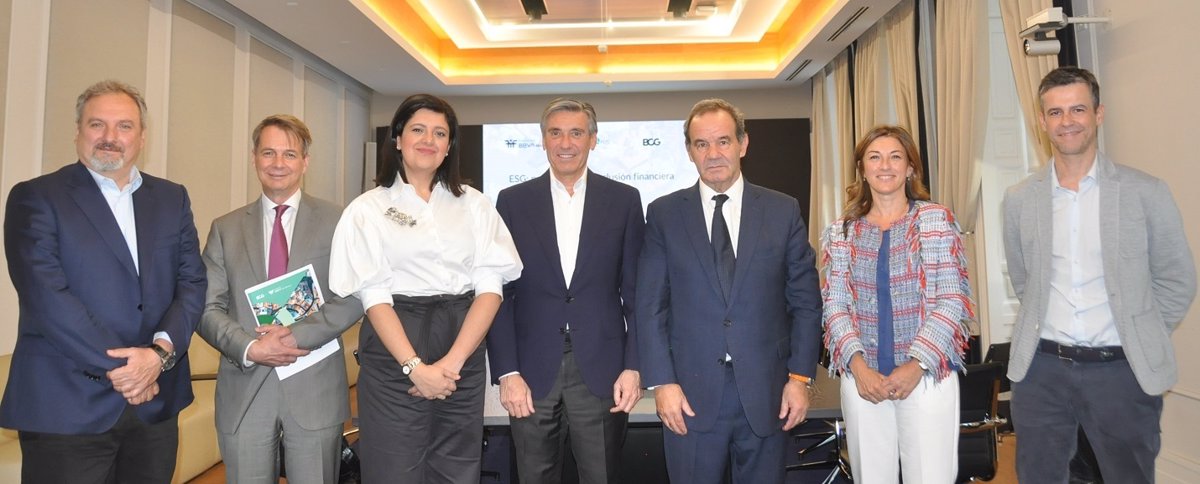 Up to 30% of women entrepreneurs in Latin America compared to 11% in the rest of the world
Madrid, 19 May. (Europe Press) –
Giovanni Di Placido, director of research at the BBVA Microfinance Foundation (FMBBVA), predicts that €4 trillion of investment per year is needed to "close key gaps and create a more inclusive and sustainable world over the next 10 years" .
This was expressed in the framework of the presentation of the report 'Financial Inclusion through Entrepreneurship in Latin America', prepared by FMBBVA in collaboration with the Boston Consulting Group (BCG), at the conference 'ESG: Levers for Financial Inclusion and Entrepreneurship', Madrid Held in Di Placido said that "the demand for investments that link financial performance with social or environmental impact is already growing."
"Access for the most vulnerable to financial markets is a form of development that benefits society as a whole. Having credit to start a business allows ideas to take off. Otherwise, the entrepreneur must save until until it acquires the financial capacity to start. And, on many occasions this does not happen", said Ramon Baeza, Senior Partner, Managing Director, BCG Madrid.
Among other findings, the study confirmed that 24% of adults in the world are unbanked, while most Latin American countries have entrepreneurship rates much higher than wealthier countries such as the US or Spain. , but there are few Latin American entrepreneurs who manage to mature their entrepreneurial projects.
Furthermore, he says that 20% of young people in Latin America are unemployed and 3 out of 4 employed find it in the informal sector, while 20 to 30% of women in this sector are entrepreneurs, compared to 11% of women in the rest of the world. . In this sense, she points out that women in Latin America enter business between the ages of 30 and 50.
On the other hand, it confirms that there is a correlation between greater poverty and lower educational levels and that 45% of current jobs are at risk of automation.
It also indicates that almost half of the 15 million people who have left the region have migrated in the past five years. Venezuela is the largest sender of migrants and Colombia is the main recipient, followed by Peru and Chile.
Some of these migrants are Andres Hernandez and his companions, who were teachers in Venezuela and moved to Colombia in search of a new life. Andres decided to work with the support of Empropaz, an initiative of the Colombian entity Bankamia, which is related to the FMBBVA, and created 'Your School Effort', an academy for children. Empropaz provides you with training modules to improve your service proposition.
"They have become a very important partner because thanks to them we have been able to start building our dreams in Colombia," assured Andres in a video presented during the event.
In closing, the Ibero-American Secretary General, Andres Allamand, pointed out that the report is "an example of reform and success stories" in Ibero-America that show that with the support of institutions the most vulnerable populations can move forward and "reinvent their follow dreams, an entrepreneurship that transforms their lives and the societies they live in".
Positive impact of ESG norms
During the conference, participants demonstrated that ESG norms have a positive impact on society, the environment and corporate governance, as well as that they represent a lever for sustainable development for the private sector.
Furthermore, they have become mainstream among investors and there is a positive correlation between ESG scores and stock returns. At this point, it's worth remembering that 88% of publicly traded companies currently have some sort of ESG program.
"As we face the challenges of climate change and the SDGs, we need more sustainable investments. We must support developing countries to take advantage of ESG-related instruments such as green, social and sustainable bonds. Committed to helping use the official flow." Pilar Garrido Gonzalo, OECD Director of Development Cooperation, said during his speech, "to mobilize private financing, learning and exchange, and to ensure that the tools related to these indicators meet quality standards and achieve development impact." We do."
On her part, the meeting's moderator Ana Sainz, general director of the SERES Foundation, highlighted that her organization has spent 14 years "betting on a business model that shows it is possible to achieve economic benefits while creating a relevant impact and lasting positive in society". "ESG factors are critical strategic components that drive financial results. Integrating them into organizations is the best risk management tool and optimization of long-term opportunities," he defended.
Regarding sustainable business development, Rafael Campos, CFO of clothing brand Ecolf, stresses that "decisions that were good for the environment turned out to be good for our business in the long term, although in the short term, not always. The most Profitable."That's why we believe that ESG companies should be understood and evaluated with slightly different criteria than the rest," he said.
Meanwhile, Javier M. Flores, CEO of BBVAMF, explained how the Foundation applies ESG criteria. "We have an internal and external environmental sustainability strategy. We create specific products and services to make our entrepreneurs more resilient and their businesses more respectful of the environment. The social dimension is part of our reason for being, Our objective is to promote the sustainable and inclusive development of people with low resources in Latin America", he elaborated.
"Similarly, we have a governance framework in place for our over 8,000 employees to ensure compliance with ethical values ​​and a code of conduct that promotes diversity, equality and best labor practices," he added.
In any case, participants pointed out that ESG adoption in microfinance is still in its infancy and that much remains to be done to ensure that sustainability is an integral part of the sector in Latin America.