The threats of Putin and his loyalists to use tactical nuclear weapons after the multiple defeats recorded on the battlefield both in the East, in the Kharkiv region, and in the South, in that of Kherson, fuel the tension: there is the related mystery to the Russian nuclear-powered super submarine Belgorod.
Three days ago NATO had released a statement giving the alarm because the submarine was moving with the risk that Putin would use it for a demonstration, but also destructive action, since it can launch the Poseidon nuclear warhead missiles. The full name is K-329 Belgorod, it was launched in 2019 and is 178 meters long, the largest in circulation.
Belgorod disappeared? The latest pictures
After his disappearance, reported by various Western media, there is the fear that he could escape control, taking into account that he can remain underwater for many days. According to the specialized site Navalnews, however, it is still in a known position. This is written by expert submarine analyst HI Sutton who writes: «For the Belgorod this is one of his first long-range voyages. But it is still very close to home, in the courtyard of the Russian Navy. We noticed the submarine departing from Severodvinsk in the White Sea a few weeks ago, and it was in the Barents Sea on September 22nd. She was still there on September 27th. On both dates she was observed on the surface. This is not unusual for new submarines like this one. ' According to Sutton, she is located north of the Kola Peninsula, therefore not far from Scandinavia.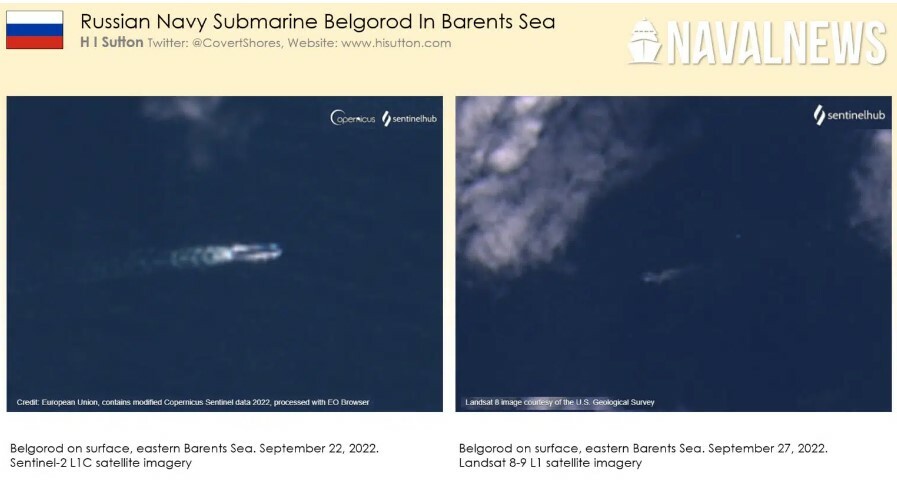 Dangerous predictions
Observes the analyst: «Forecasts are dangerous in these cases. However, we believe that a test launch of Poseidon is not to be ruled out. It could be a routine to test a new weapon system. Or it could be mainly for a political reason, as a demonstration. Testing nuclear weapons, even without warheads, could be part of the nuclear escalation scale chosen by Russia ".