But seriously, can you imagine a person unaware of everything, someone who maybe still had the TV tuned to Channel 5 from the night before, which he lights up and stands in front of Gemma Galgani at the center of the study of Men and women with that black tunic that should have referred to a sexy one Nicole Kidman in Eyes Wide Shut and instead he remembered more the mask of Scream.
But for such a cuddler there are the extremes to ask for compensation for damages Piersilviohuh!
Anyway I'm pissed off, know it, I'm pissed off because the fashion show is a sacred moment, it's a moment of deep recollection in front of the god of trash in which the only thing that interests us is seeing people over 40/50/60/70 fight. 80/90 for those who are less sensual, for those who have hit the mark, for those who have been more creative in ridiculing themselves in front of 3 million people, BUT WHAT THE FUCK ARE these parentheses in which we start talking about the releases of Alexander and some tears of Pamela because "AM I TOO MENTAL?"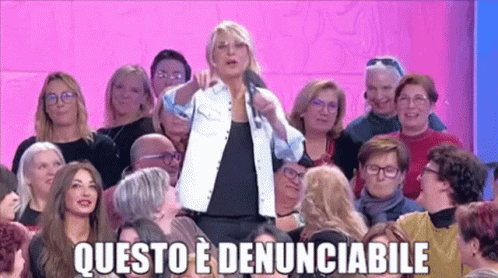 Barbara DeSanti she would never have allowed you to do something like that, she would have argued until the jugular exploded over the votes cast by the paddle-men, she was our priestess of the parades, she would have kept order and would never have allowed anyone to violate this way the sacred spirit of the moment.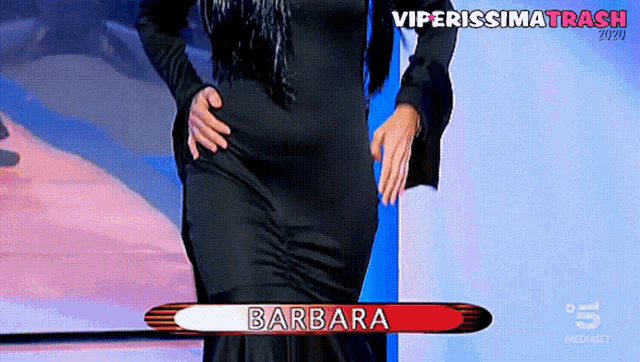 Anyway, Alessandro Enzo DeCaro he's a big screen and he doesn't do anything to not look like one, obviously he's attracted to Gemma Galgani as I am attracted by my dog's mash, but enter into transmission by interacting with the Galgani always comes in handy, and these died of fame men know it well.
Cute the moment when, during the fashion show, Gem she brought him closer and stretched her lips on him like a lady Sylvans while he risked breaking his cervical vertebrae in order not to touch her even by mistake, and even cuter the moment in which Alexander he explained to us that if he appreciates the Galgani it's because she does things for him, she has thoughts for him, she gave him a stocking, and "now women don't do these things anymore, they don't take care of men anymore"… understood? Poor star, these modern women are too independent and no longer stay at home preparing pimp for their husband, also worrying about putting his pajamas on the radiator to make him find it hot.
Pamelahowever, another one that troubles me, eh, that is at least Paola she did the whole South American telenovela skit because she bombed it and felt used, Pamela today she was in tears for him when basically there was only a half peck. I mean yes, ok, it's okay to be mental, but let it be a healthy mind, in short.
Ps 1 I SUFFER PHYSICALLY from the idea that today, while Roberta Di Padua he took Richard Guarnieri to do the skit of the entrance sensualthere wasn't a camera that framed the reaction of Ida because I am SURE that by now she is so out of it and is so in love with hers Casio (it is given of Casio alone, eh, I would never allow myself), which at least bit the hair of the customer whose wig was fixing at that moment in an irreparable way.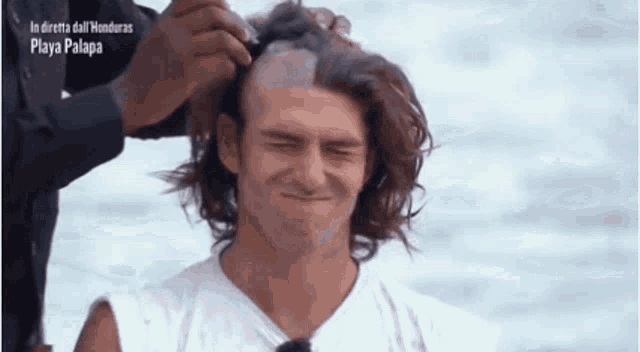 Ps 2 Among those who paraded today Glory Nicoletti the coolest for detachment, Gem it wasn't bad but I think back to the robe of horror and I can't go further, Roberta he had that cover-up of a "dangerous acrylic" (cit) that you buy at the stalls for 3 euros and if by chance you fall to the ground and rub against the asphalt the firefighters must come, Pamela too mental e Danielawell, Daniela is Danielashe had also built a theatrical piece on the fashion show of Men and womenself John And Tina had not stopped her, she would have recited the various acts of theintriCo (cit).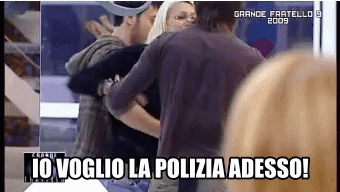 Video of the episode: Full episode – Gloria's fashion show: "Poker of seduction tonight" – Gemma's fashion show: "Poker of seduction tonight" – Alessandro Sp. and Gemma: a date – discussed – Roberta's fashion show: "Poker of seduction tonight" – Pamela's fashion show: "Tonight poker of seduction" – Pamela: "Alessandro, are you still going out with Gemma?" – Daniela's fashion show: "Seduction poker tonight"