Jenna Ortega has opened up about her passion for the horror genre, which she calls fun and therapeutic.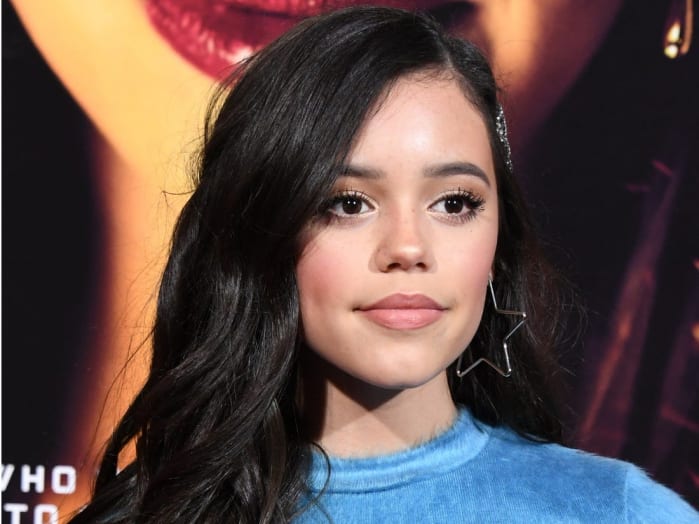 Jenna Ortega became very popular after playing Wednesday in the Netflix TV series on the Addams Family character, but the interpreter was also among the protagonists of Scream 5 and will also appear in the sequel chapter. Having entered the world of horror, Ortega herself has recently spoken about this genre, calling it "funny and therapeutic".
Here are his words:
I love horror movies. Running screaming with blood on your face while a killer chases you amuses me, it's something therapeutic.
Maybe other people don't feel the same way, but Jenna Ortega's answer is interesting. Speaking of her experience with the Scream franchise, Ortega herself told how much fun it was working on the new chapters.
The cast and team are like family to me- he said- We can't take anything seriously. Ghostface can find himself directly in some monologues, and sometimes we had to re-shoot some scenes because we laughed too much. A mess. In the fifth film I found myself crawling around the hospital, and at one point I hid my face in my hands because I wanted to laugh.
And speaking of horror-related actresses, here are the words of Jamie Lee Curtis, the scream queen par excellence, as she said goodbye to the Halloween franchise during the Halloween Ends premiere.
Toni Collette, Naomi Watts, Katie Cassidy, Abigail Breslin and more paid tribute to Jamie Lee Curtis at the #HalloweenEnds premiere. Curtis said, "I can't believe that my legacy, way after I'm gone, except for my children, will be that I never gave up." https://t.co/JnGDnAmRBE pic.twitter.com/2W5iQUBvPN

— Variety (@Variety) October 12, 2022
I am thrilled and honored by all of this. My family, my colleagues, an entire community of artists are here with me. I'm an artist and I do this for work, but I thought in the past that I should be a policewoman. So doing this job excites me. The fact that Laurie Strode is considered the final girl par excellence is something that continues to resist over time. It is beyond comprehension, and represents my legacy. I don't think I've ever given up in my life, even if not at the level of Laurie Strode.
The new Scream has a screenplay by James Vanderbilt & Guy Busick and stars Melissa Barrera, Jasmin Savoy Brown, Jack Champion, Henry Czerny, Mason Gooding, Liana Liberato, Dermot Mulroney, Devyn Nekoda, Jenna Ortega, Tony Revolori, Josh Segarra , Samara Weaving with Hayden Panettiere and Courteney Cox. The film will be released on March 10.
Here is the synopsis:
After Ghostface's latest murders, the four survivors leave Woodsboro behind and begin a new chapter. In Scream VI, Melissa Barrera ("Sam Carpenter"), Jasmin Savoy Brown ("Mindy Meeks-Martin"), Mason Gooding ("Chad Meeks-Martin"), Jenna Ortega ("Tara Carpenter"), Hayden Panettiere ("Kirby Reed") and Courteney Cox ("Gale Weathers") return to their roles in the franchise alongside Jack Champion, Henry Czerny, Liana Liberato, Dermot Mulroney, Devyn Nekoda, Tony Revolori, Josh Segarra and Samara Weaving.