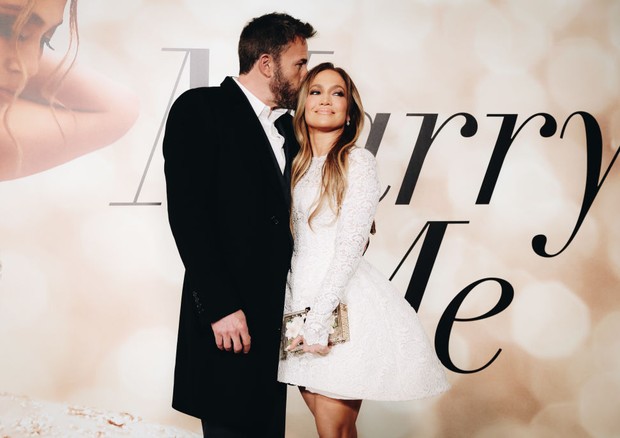 She wants sex four times a week. The libido is hers, the rules are hers, but not only – Ben Affleck has to play the game. In recent weeks, there has been a lot of talk that actress Jennifer Lopez would have placed this amount of sexual frequency as a clause in the prenuptial agreement that would be under review between her and her future husband.
And I think it would be better if she were more specific and required at least 120 orgasms a year. And thus, delicious and unforgettable orgasms! After all, since it is to be demanded, let it be with objectivity, right?
In time: if that were the case, she would enjoy almost 1/3 of the year with him. And, yes, I played here with the meanings of enjoying. But now I stop with the subjective jokes (although they are good for good sex) and look for more objectivity on J-Lo's part, even so that she doesn't have problems with breaches in the contract.
And speaking of the efficiency of objectivity, I say that I really like the direct way in which the gynecologist from Rio Grande do Sul, Waleska Do Vale, communicates with her followers. She once said on her Instagram that "setting a day and time for sex" could help warm up longer-lasting relationships. And she gave an example of agreement: let's suppose the couple agree that every Friday is their day to have sex. "On Thursday, it's already 'implicating' (heating up the subject); on Friday morning, send a warmer message and it warms up", she explains.
You'll see that Jennifer Lopez knows the technique of Dr. Waleska in other ways. Or that she's a fan of sexting (virtual sex practiced by exchanging hot text and audio messages) and wants to stay in this game. In fact, does she consider in this contract sexting and virtual sex (each to his own, both in tune) as sex or do you really only consider the face-to-face? Yes, she needs to be more specific: sex without penetration, ok? And without orgasm, enter the account?
If sex is just face to face, people, it will be complicated, they will have to match their schedules very well — which shouldn't be easy, the two are international superstars.
And the fact of being in person, would it be a way to control the presence of the husband by his side?
J-Lo, would you do that?
Would she, that crown who got down on that pole dance bar in the middle of the Superbowl, be able to make a nuptial contract to have her husband around? I think not.
What if it's a tactic to end the marriage and collect another engagement ring? I don't know, suddenly she regretted this return… Maybe the fire of aging passion has gone out.
J-Lo has those, he's a free heart. She's a crown forward, people. And inspiring. And it can influence many people to make the same demands in prenuptial agreements. If you feel motivated, my tip is: be specific and more objective.
Sex is very important in marriage. Pleasant sex is even more important. And nothing—nothing—is more important than freedom, hers and the partner/partner who chose to share life. In 2022, there are different ways of loving and having sex — and from what you can see — there is also a desire to guarantee on paper (and without guarantee of pleasure) what should be spontaneous or provoked by the skin.
This time, Jen, sorry, I don't give you a Viva, no. But I still think you're a great crown
And you who reads me, give her a cheer?