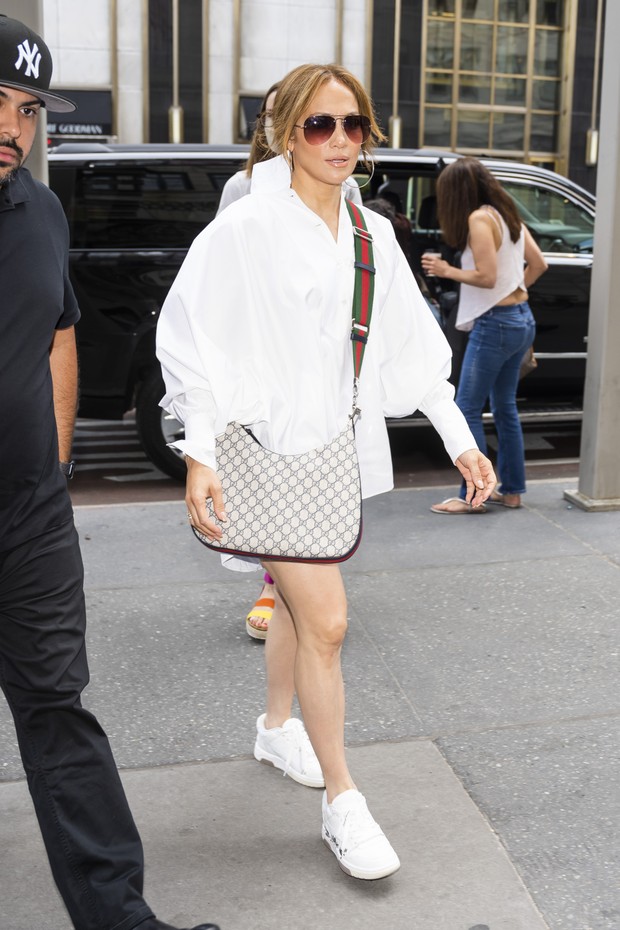 Back in New York after a romantic honeymoon in Europe, Jennifer Lopez bet on a comfortable look for a day of commitments in the Big Apple. Located downtown, the bride of the year appeared in Princess Diana style with light gray cycling shorts while shopping.
JLo modernized the casual look immortalized by Lady Di just by exchanging the sweatshirt for an oversized white shirt from the French brand Patou. To finish off the look, white sneakers by Off-White, aviator sunglasses and, like Diana, a Gucci bag.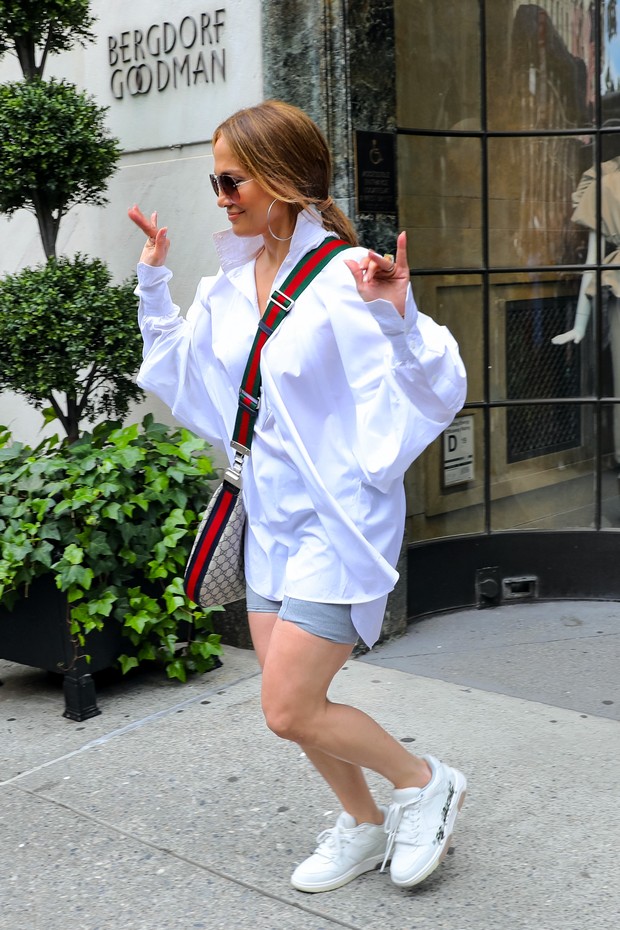 Ben was absent from the tour and the bets are that the actor needed a break from the paparazzi. That's because, according to Page Six, JLo's husband "was a little freaked out in Paris" by the amount of attention they've received. "That was a whole new level," said a source. "Ben is used to the flashes, but he felt the honeymoon was a tsunami. Jen is made of steel and used to it, but he's still upset."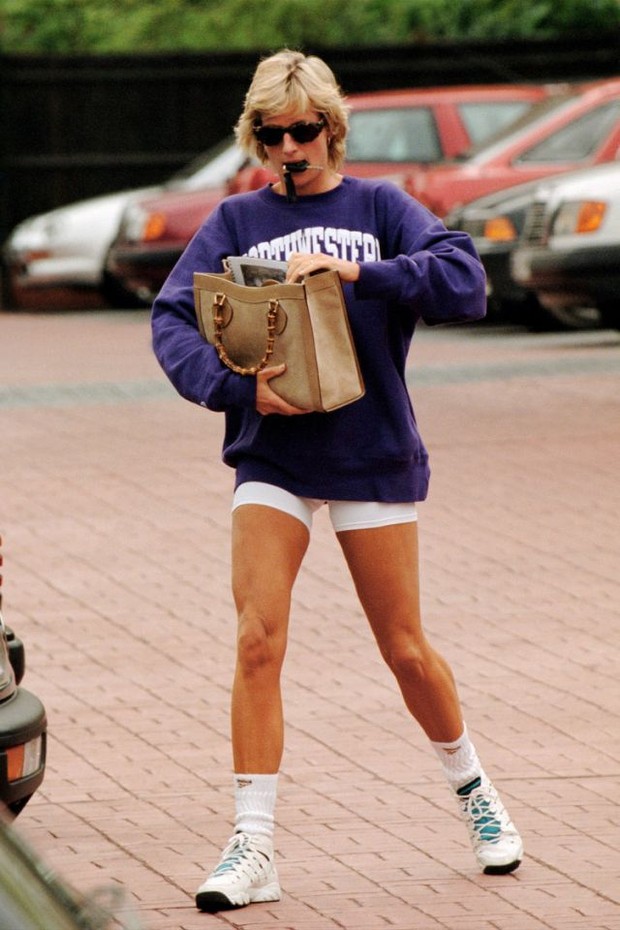 It is worth remembering that, in 2003, the couple postponed (and never rescheduled) their wedding due to "excessive media attention". Almost twenty years later, they finally managed to make the union official.