Jimmy Choo creative director Sandra Choi has created a 2022 diamond-shaped jeweled Christmas tree for London's legendary Claridge's Hotel
Jimmy Choo for Christmas 2022 brought some of his glam to London's Claridge's hotel in Mayfair. For the twelfth year in a row, the legendary hotel has invited a brand to reinterpret the Christmas tree with its own iconic style. It is a tradition that has been renewed every year since John Galliano did it for the first time for Dior in 2009. To illuminate the hall of the historic London hotel, this year is therefore Jimmy Choo.
"Claridge's is a London icon. The perfect blend of glamor and elegance, great things happen at Claridge's. There is a magical and infectious energy when you walk through the hotel doors, from the warmth of the staff to the understated buzz of guests in the lobby. And at night the hotel invites you to party. Claridge's is a London jewel. Faceted, like the diamond that inspired our tree, like Jimmy Choo»explained Sandra Choi creative director of the brand.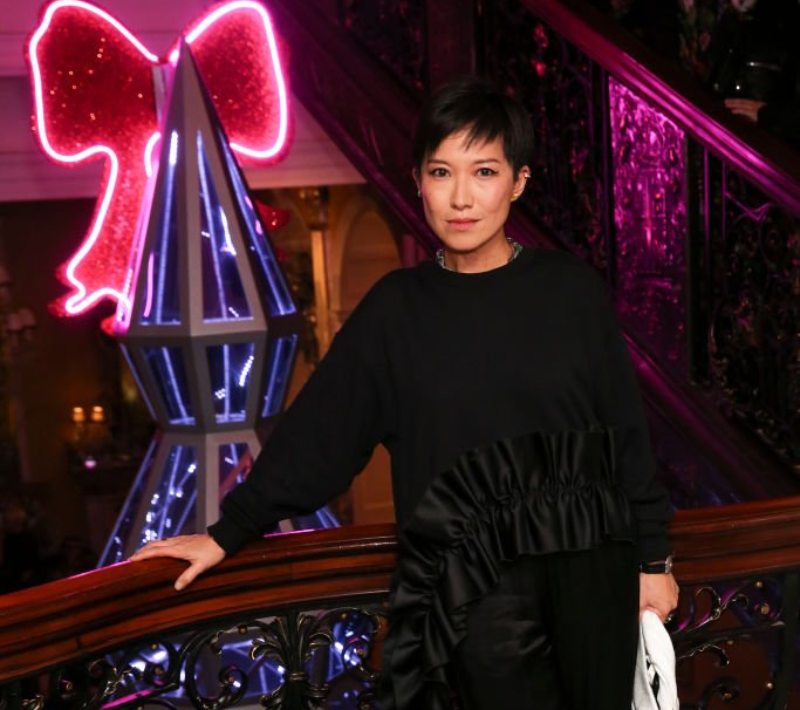 The Diamond, Jimmy Choo's Christmas tree
Jimmy Choo made it The Diamond: a Christmas tree over 5 meters tall, made with 69 shiny and reflective mirrors, accented by 60 meters of lights and 250 individual aluminum panels. Finished with a giant pink and glittery neon bow, a nod to one of the key design themes of the brand's winter collection, the installation took over 350 man hours and was designed in collaboration with production designer Simon Costin.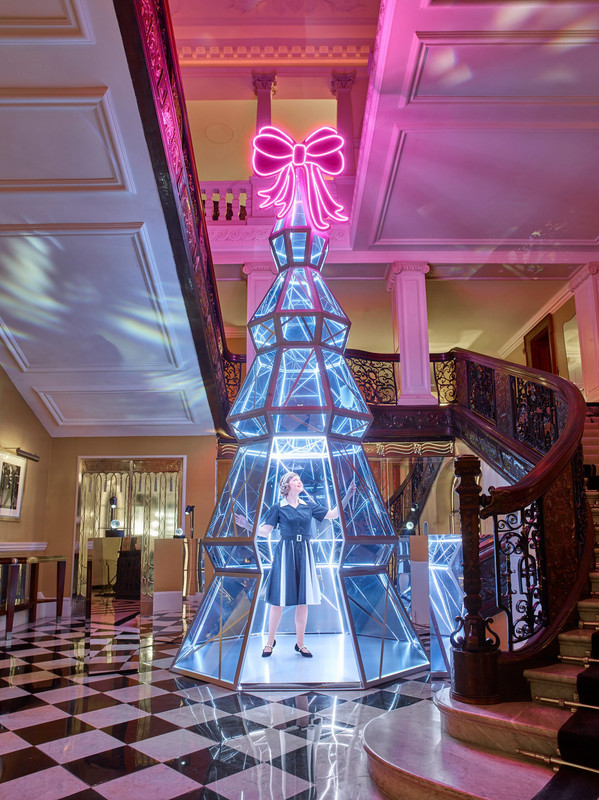 Furthermore, some parts of the tree are recyclable. Jimmy Choo's Christmas tree has thus transformed the hotel lobby into a fully immersive space, while guaranteeing a festive and personal moment for each guest. Super protagonist at the inaugural cocktail party with the special performance of Olivia Dean accompanied by the gospel choir The Basenote Collective. Among the guests, Sienna Miller, Iris Law, Erin O'Connor, Lady Eliza Spencer and Lady Amelia Spencer.