The feature film, directed and starring Maïwenn, tells the true story of an illegitimate daughter of a seamstress who arrived at the French court.
Johnny Depp is an American actor, director, musician and film producer among the most recognizable faces of contemporary Hollywood. A talented star appreciated by the public, recognized for the many roles he has covered in his many years of career: from Edward scissor hands within the film of the same name by Tim Burton from 1990 to the recent interpretation of Grindelwald in the franchise of Fantastic Beaststhe artist has proved his worth more than once, even if in recent years he has not fared very well due to some infamous accusations made by his ex-wife Amber Heard. This affected both the personal and artistic life of the star.
Johnny Depp in recent months has been busy on trial against Amber Heard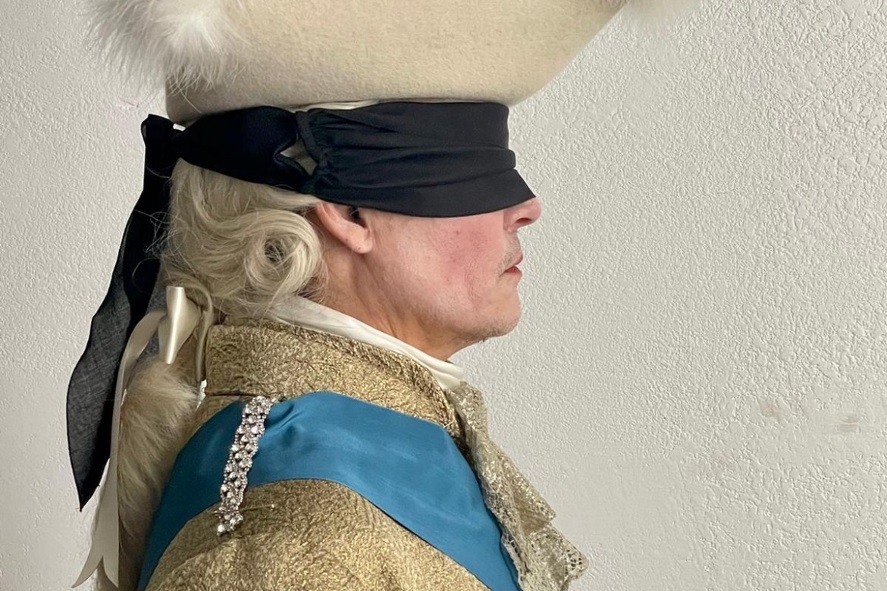 In fact, Johnny Depp has missed some great opportunities such as the possibility of appearing inside Pirates of the Caribbean 6 or reprise the part of Grindelwald in Fantastic Beasts – Dumbledore's Secrets (and was promptly replaced by Mads Mikkelsen directly from Warner Bros.), but now that the trial against Amber Heard has ended in her favor, her image appears to have been rehabilitated. Among the projects that see him currently involved there is Jeanne du Barryhistorical genre film directed by Maïwenn (Polisse, DNA – The roots of love) where the actor plays the part of King Louis XV.
While the title is currently in production, as reported by Deadline, we had the opportunity to see the first image of the film which depicts Johnny Depp as the well-known ruler. The photo is particular because the artist is blindfolded and therefore unrecognizable. Jeanne du Barry tells the true story of the woman of the same name (played in the film by Maïwenn herself) illegitimate daughter of a seamstress who managed to become the last royal maid of the King of France. The project does not yet have an official release date.
Read also Johnny Depp: has the actor entered into a new deal with Dior? The clues are all there!