A very rich and successful actress, this time the world star celebrates and celebrates another milestone. The most important.
Now 55 years old, she is one of the most successful and successful actresses in the world. Julia Roberts, in fact, is known by everyone, for some absolutely iconic roles. But the earnings and rewards are nothing compared to her greater joy than her.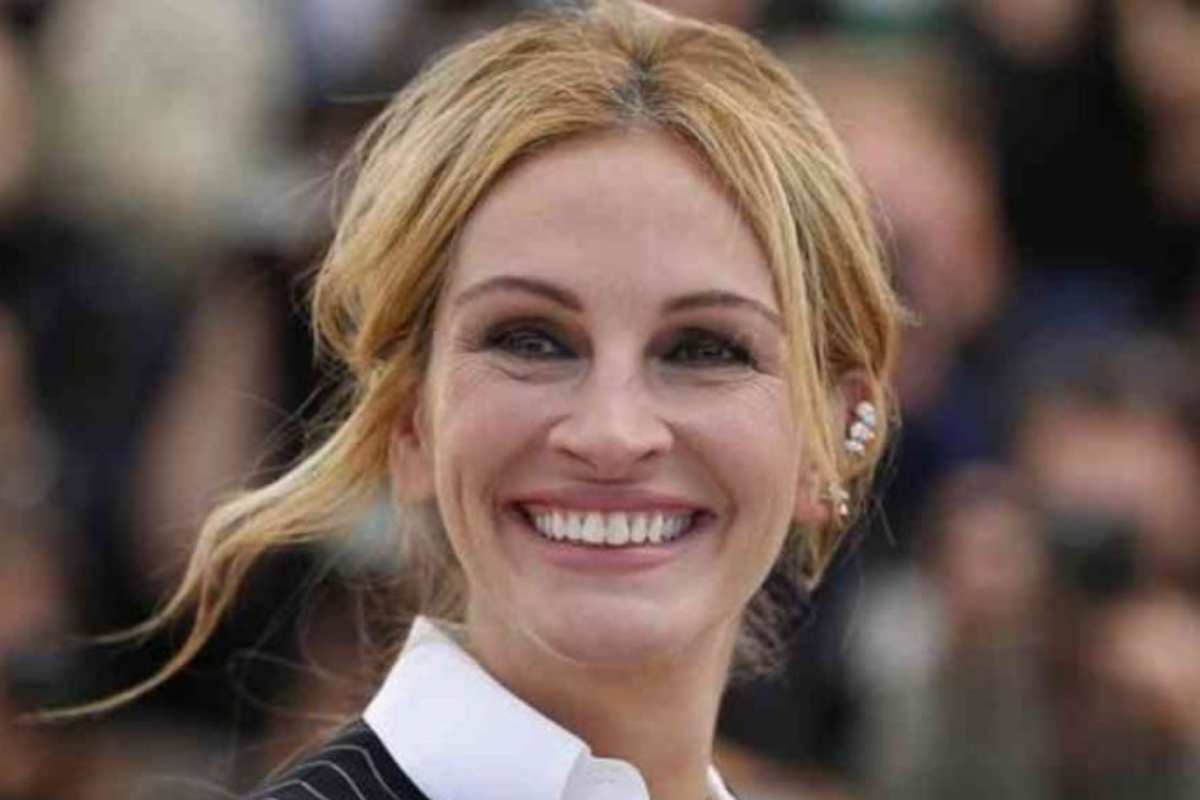 Roberts' first major role was in the drama Steel Magnolias (1989), for which she won the Golden Globe for Best Supporting Actress and received an Oscar nomination in the same category. She became a movie star after the hit romantic comedy "Pretty Woman" (1990). A cult together with Richard Gere. Thanks to this film she won a second Golden Globe and an Oscar nomination in the category of best actress. In 2001 she received critical acclaim for her portrayal of her in the biopic "Erin Brockovich", for which she won the Academy Award for Best Actress, the Golden Globe for Best Actress – Motion Picture Drama, a BAFTA Award and a Screen Actors Guild Award.
But there are countless hugely successful films in addition to these already mentioned. A quick rundown: "Sleeping with the Enemy" (1991), "Hook" (1991), "The Pelican Brief" (1993), "My Best Friend's Wedding" (1997), "Conspiracy Theory" (1997) ), "Notting Hill" (1999), "Runaway Bride" (1999), "Ocean's Eleven" (2001), "Ocean's Twelve" (2004), "Eat Pray Love" (2010), "Wonder" ( 2017).
The greatest joy
Films that collectively have grossed over $2.6 billion, making her one of the most successful actresses in terms of receipts. In fact, as of 2010, Roberts' net worth was estimated at $140 million. Money, success, prizes are undoubtedly important things, events to remember. But there is something more important. Something that should be properly celebrated.
She was engaged to actors Dylan McDermott (known on the set of "Steel Magnolias"), Kiefer Sutherland (relationship interrupted 3 days before the wedding in 1991) and Matthew Perry (in 1996). In 1993 she married country singer Lyle Lovett: the two separated a few months later and divorced in 1995. In 2001 she broke off a 4-year relationship with actor Benjamin Bratt and on July 4, 2002 she married again with cameraman Daniel Moder. The couple he had three children, dizygotic twins Hazel Patricia and Phinnaeus Walter, born November 28, 2004, and Henry, born June 18, 2007.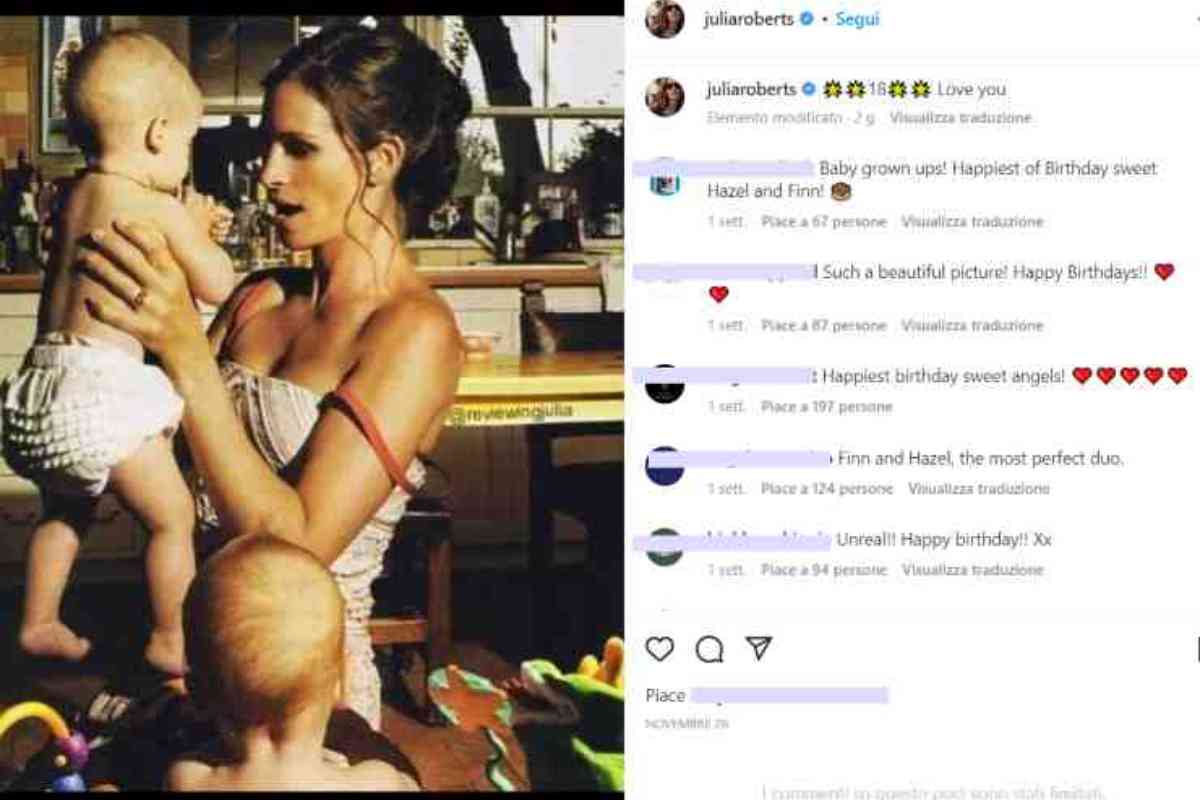 And here she is, then, in one of the last posts published through her official Instagram profile, celebrating the twins' coming of age these days. She does so by posting an image of him, very young, struggling with the two children. A very tender scene.