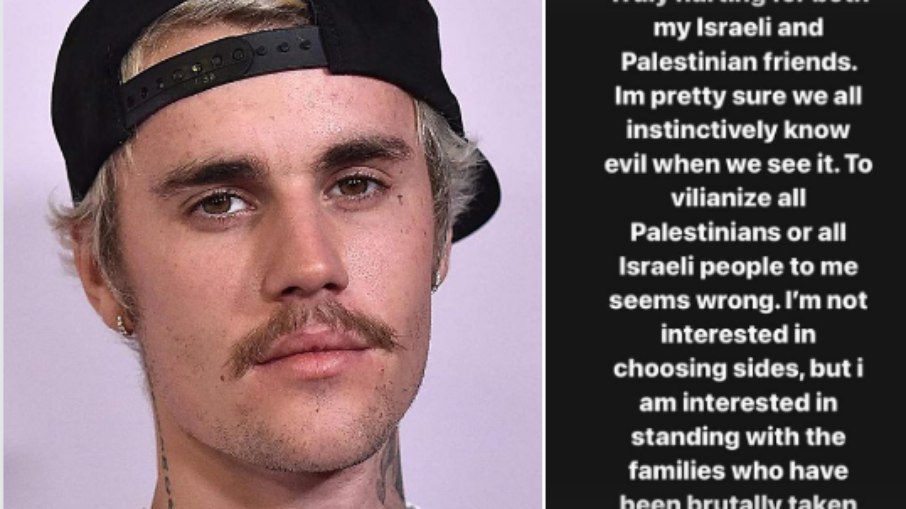 Singer Justin Bieber commented on Tuesday (10th) this week about the war between Israel and the extremist group Hamas, which directly affects the Palestinian people. The conflict has already killed more than 1,800 people in the area since last Saturday (7th).
Justin took to Instagram Stories to point out that he is not taking sides and that his primary concern is with the families who have lost loved ones.
"(It's) really hurtful to both my Israeli friends and my Palestinian friends. I think we all instinctively recognize evil when we see it. To demonize Palestinians and Israelis as a whole is It seems wrong to me. I'm not interested in choosing sides,' but I'm interested in supporting families who have been brutally taken from us," he said. declared.
On social media, the singer's stance was praised. One netizen pointed out, "I can't believe that Justin Bieber was one of the more intelligent people to comment (lol)."
"He's right. After years of war, there are innocent people on both sides! This is not a side-by-side football," said another player.