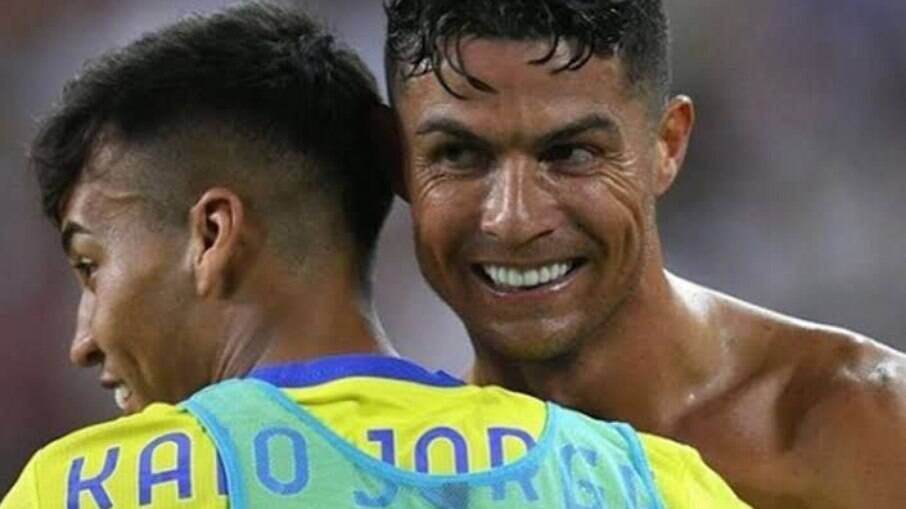 the attacker Kaio Jorge
(see photos in gallery below),
from Juventus, continues in an attempt to establish himself in the team led by coach Massimiliano Allegri. Created from the Santos base, the 20-year-old athlete only entered the field on 13 occasions, and scored just one goal for the Turin team.
However, Kaio Jorge seems to have won the affection of the fans. This week, after Juventus' victory over Lazio, a group of fans surrounded the striker's car, who stopped to take pictures and sign autographs. With the athlete's attitude, the team's fans ended up pulling an unexpected cry:
"Who cares about Ronaldo if we have Kaio Jorge! Kaio Jorge, Kaio Jorge!" Check the moment:
The Brazilian, who has a contract with the club until June 2026, continues his preparation for the clash against Fiorentina, next Saturday (21), at 15:45 (Brasilia time), at the Artemio Franchi Stadium, home of the Florence team. The match will be valid for the 38th, and last, round of the Italian Championship. Juventus has already secured its spot in the European Champions League, and will only fulfill a table in the duel. However, should Fiorentina win and Atalanta fail to win, the Florence team will be guaranteed a spot in the Conference League.