She dropped everything to start over in the world of the tabloid press. A blank page on which she engraves the latest scoops, recounts the latest shows and gives news of your favorite stars. Alice loves to read, loves to write and has a secret passion for the British royal family… but that stays between us.
The rapper hasn't stopped talking about him for a few days… Snapshots of Kanye West sitting on a boat, on the Venice Lagoon, buttocks in the air with Bianca, his companion kneeling in front of him and naked, have made people talk . The couple were then seen walking barefoot in the Italian city, causing concern to passers-by.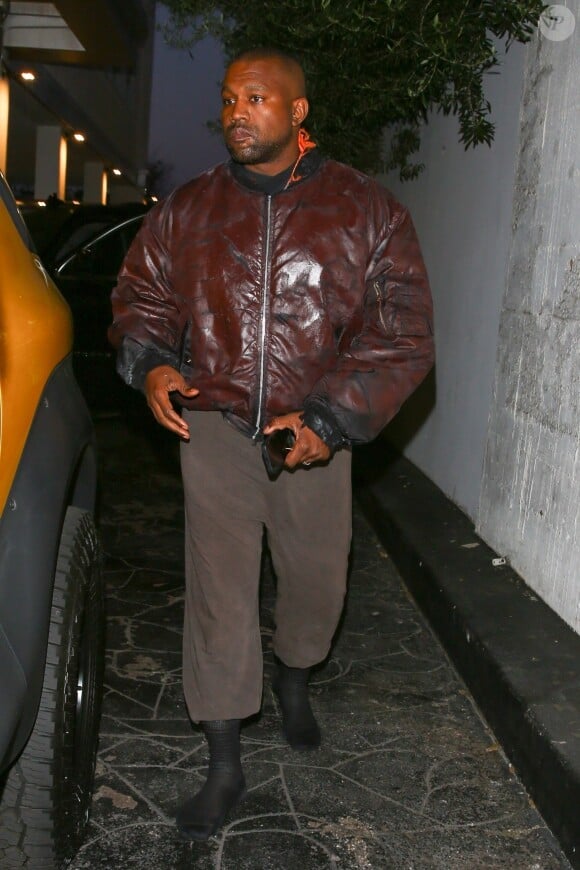 Kanye West risks deportation after his buttocks and barefoot appearance in Venice alongside Bianca, his almost topless companion Dailymotion
On vacation in Italy for several days, Kanye West and his partner Bianca Censori never cease to be noticed. The young woman appears for the most part very naked, with bras and leggings leaving little room for the imagination. If she wears a long skirt, it's barefoot to follow in the footsteps of Kim Kardashian's ex, who often seems to forget to wear shoes lately. Buzz or new way of life? One thing is certain, the couple shocks in Italy where he appeared in a rather comical posture…
Indeed, a few days ago, the rapper and father of four children was photographed by passers-by sitting on the edge of a boat in Venice, on the Lagoon. So far nothing transcendent except that as reported by our colleagues from DailyMailKanye West appears bare buttocks, with Bianca on his knees who gives the impression of being in the process of giving him a fe * lat * on … The couple, who would have married in secret, annoys and even risks fines For "public indecency", an offense punishable by a fine of up to 309 euros according to the Italian Constitutional Court. Some Italian Internet users have even gone so far as to request the expulsion of Kanye West and the Australian model, as mentioned by our colleagues from Parisian. Shocked by the images, a surfer protested: "The Italian authorities must arrest them for indecency with this obscene and disgusting behavior in public. There are clearly crowds, the children have probably seen it!".
Kim Kardashian, the ex-wife of Kanye and mother of his four children confided to be "desperately embarrassed and worried" by the rapper's behavior during his recent outings in Italy with his new wife… which are seen by some as exhibitionism. Information about Bianca is rare but it is attested that she is Australian and would have been born in 1995 in Melbourne. First an architecture student, she worked in Melbourne before moving between 2019 and 2020 to the United States where she met her current partner. On what appears to be his profile LinkedInwe can read that the young woman has been in charge of the architecture of the Yeezy brand, of her spouse, since 2020.