Ballerina is the John Wick spin-off with Ana De Armas as the protagonist, and recently Keanu Reeves himself talks about the official timeline of the film, confirming its temporal location among all the films in the saga. The interpreter of John Wick will be there and at the moment it too is in the works and should arrive in theaters after the fourth chapter of the wonderful and well-known action epic.
Comic Con Experience 2022, the event held in Brazil was the destination of many stars, including that of Reeves, who, as mentioned, exposed himself on the spin-off Ballerina: "I confirm the timeline of the spin-off Ballerina with Ana De Armas directed by Len Wiseman: the film will be positioned between John Wick 3 and John Wick 4".
We know very little about the film, except that it refers to the modus operandi of Wick himself. In fact, the actress will play a murderess seeking revenge after the death of her family, where she, with her abilities, must complete this complex mission aimed at eliminating those who killed her loved ones.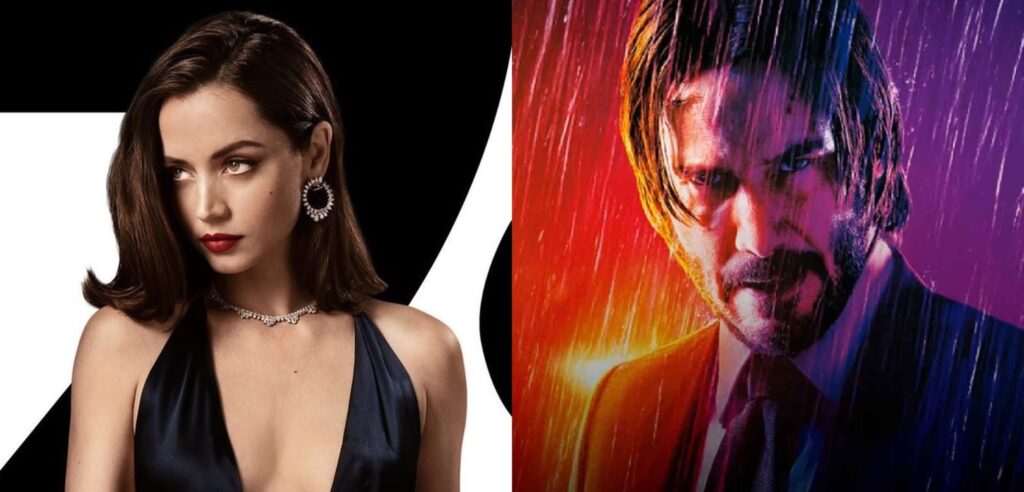 Armas's character is called Rooney and was introduced in the third chapter of the film, where he appears for a short time without any lines, perhaps for this reason this figure has been kept almost in the dark. Everything comes from Collider.
Ballerina: Keanu Reeves talks about the timeline of the spin-off with Ana De Armas
Many characters from the original saga are present in the film Ballerina directed by Len Wiseman, with a screenplay written by Shay Hatten and Emerald Fennell. In the cast beyond the immortal Keanu Reeves, who will play John Wick again, we will also find Anjelica Huston who will play the Director, together with the return of Ian McShane, Lance Reddick, Winston Scott and Charon.
As you can see we have almost all the cast of the main films and therefore this spin-off will most likely be potentially relevant to the saga in general. As we can see we are talking about an expanding universe and without a shadow of a doubt this fourth chapter together with the spin-off could tell something more.
Source Collider – YouTube