Keira Knightley Rome photo of the actress on vacation. The people of social media went crazy after the popular actress of many films including the Pirates of the Caribbean saga alongside Johnny Depp posted a photo of her while she was having dinner in a typical Roman restaurant.
Keira Knightley Rome, the photo in the shadow of the Pantheon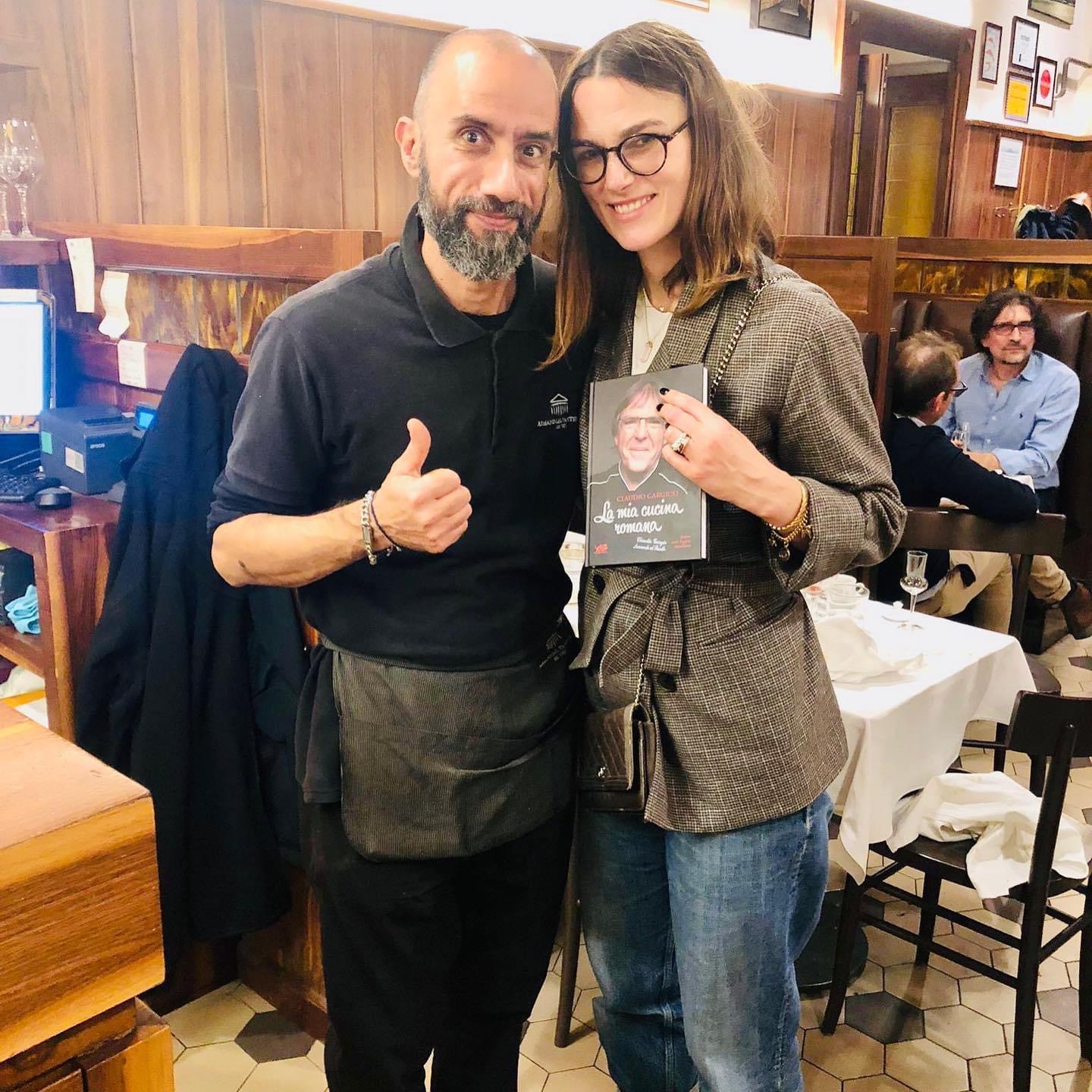 Keira Knightley posed prominently inside the restaurant Armando at the Pantheon, one of the most famous typical Roman cuisine venues and recently reconfirmed in the 50 Top Italy. The actress appeared smiling in the usual photo taken with the restaurant staff, who promptly shared the photo of the diva at dinner.
Keira Knightley in Italy please?
It does not appear that Keira Knightley is busy on a set in the capital, despite the large international productions these days are working a lot in Rome. It would seem that the actress arrived yesterday directly from London where she had attended an exclusive Erdem event.
Roman holidays
Keira Knightley therefore would have chosen to come to Rome to relax and enjoy a few days of vacation in our country. The last time she had been spotted in the shadow of the Cupolone was 2010 and she was presenting at the Rome Film Fest "Last Night". In recent days the hypothesis of a new Pirates of the Caribbean film with Captain Jack Sparrow is gaining strength, in case we are sure that we will also see his Elizabeth Swann again.