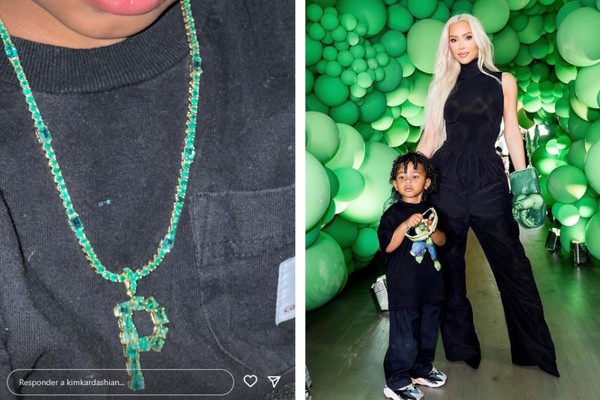 Kim Kardashian showed the huge Hulk themed party she organized for her son Psalm's 3rd birthday. Among the many photos, one drew a little more attention in her stories: that of an emerald necklace around the child's neck.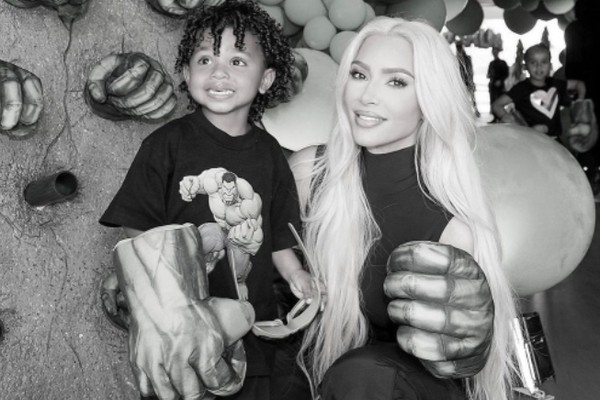 The information was published by The Sun on Tuesday (10). Any mother wants to give all the best and best to her children, right? But for some fans of the 41-year-old socialite, there was a little bit of exaggeration on her part this time around.
In the Instagram stories section, Kim posted the photo below. According to an expert consulted by the British newspaper The Sun, the necklace is worth US$ 200,000 (about R$ 1 million).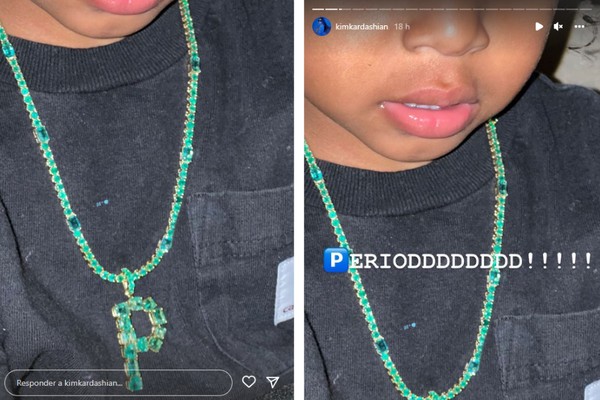 Ajay Anand, who owns an online diamond shop, said the necklace by Psalm, who turned 3 on Monday, appears to be "over 40 carats of emeralds" in both square and rectangular cuts. "Often, jewelry designers resort to using smaller sizes of emerald in the chain to keep prices down; of course no expense has been spared here on a pretty robust design," he explains.
A Kardashians fan account shared the click of the emerald necklace next to a video of Kim's interview with Ellen DeGeneres, when the presenter called another PSalm chain 'fake' and was promptly countered by the businesswoman. "We already know it's not fake," she joked in the caption.
In the comments of the post, some people criticized the situation. "Poor children," wrote one. "Kim is a terrible mother," lashed out another. Many, however, only laughed at the scene. "Wow what a lucky boy", the follower was impressed. "These people are soooo rich haha ​​even Ellen has no idea," the fan observed.
On Monday, Kim Kardashian shared several photos of the amazing party she threw for her son. At the event, which was all worked on in the Hulk, children won gloves representing the monster hero's hand, in addition to several other pampering and impeccable details. See the post below:
In addition to Psalm, the socialite is the mother of three other children: Chicago (4 years old), Saint (6 years old) and North (8 years old). All are the fruits of her marriage to rapper Kanye West between 2014 and 2021.