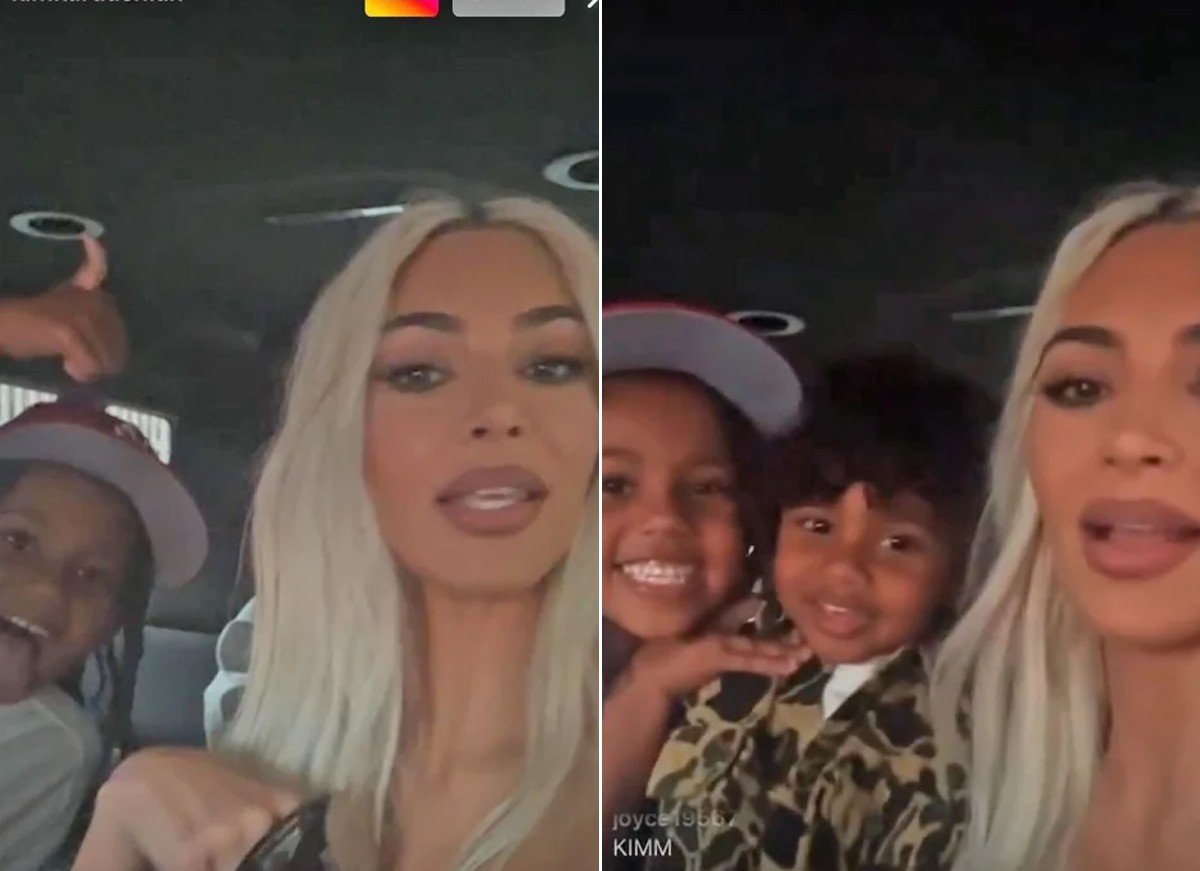 Kim Kardashian showed her real motherhood and a moment of trouble with her children, saint6 years old, and Psalm, 3 years old, on Tuesday night (21). The businesswoman decided to start a live broadcast through her Instagram to show the little ones how it worked. Midway through the video, however, she was forced to scold the eldest for yelling inappropriate things.
"Say hi!" she encouraged them in the selfie-style video, explaining, "This is called Instagram Live." Saint then shouted, "Hi, weirdos!". Kim immediately scolded him on the broadcast. "Hey, stop it!" she demanded, just before Psalm began to mutter and babble loudly.
In the sequence, Saint made the naughtiness worse: "If you're watching this, I hate you!". Kim, then, was even more angry and disapproved of her son's attitude: "Hey! Saint! Look what you're teaching him", pointing to the youngest, Psalm.
The businesswoman then continued. "This is a good boy! This is a good boy!" she insisted, looking into the camera and grabbing the little Psalm by the shoulders. Afterwards, Kim pointed to a toy store and told her children, shouting, "This is something you won't see because you're saying bad things."
The boys then started singing about Pokémon, but they quickly calmed down and even thanked each other when their mother asked each of them for a kiss.
The boys, as well as 9-year-old North West and 4-year-old Chicago, are the children of Kim Kardashian and Kanye West.