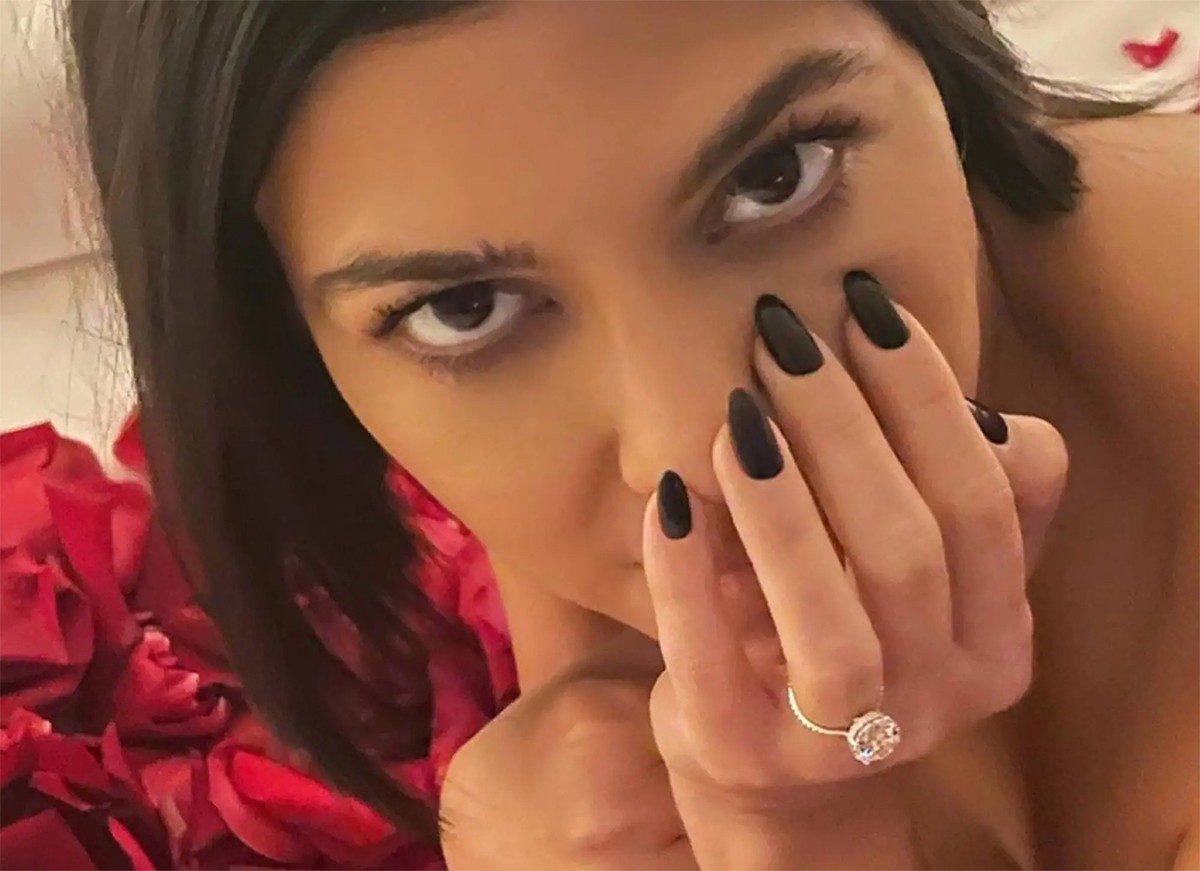 in the episode of The Kardashians which will air this Thursday (12), Kourtney Kardashian revealed that she stepped on – and broke – her engagement ring estimated at US$ 1 million, the equivalent of R$ 5.1 million, which she won from Travis Barker.
In the scene, Kris Jenner comments that Kourtney isn't wearing her gigantic Lorraine Schwartz diamond, and asked why. "Actually, it's under repair," Kourtney, 43, responded, describing the accident at her home below.
"I was sitting on the floor folding sweatshirts. I took off the ring and placed it beside me on the floor, as if I thought it would be safe by my side. I had to get something from my locker and when I went downstairs I stepped on the ring. I started crying hysterically in my closet and stayed like that for hours, and then I called Travis. I was like, 'I did something really, really bad,'" she said.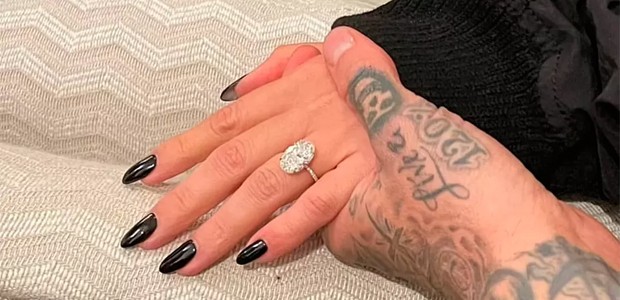 According to the manager, despite the jewel being very expensive, the drummer of Blink-182 dealt with the accident in the best possible way. Even so, she continued to feel very bad. "It really gave me a nervous breakdown. This is the most beautiful thing I've ever had in my life, and how could I have done it? Travis chose the jewelry, designed it, he looked at so many stones and this was me in a stone and I thought it was really special," she said.
The rocker presented his lover with the oval-cut diamond-rimmed stone in October 2021, when he proposed for her hand in marriage while the two were surrounded by roses and candles on the beach in Montecito, California.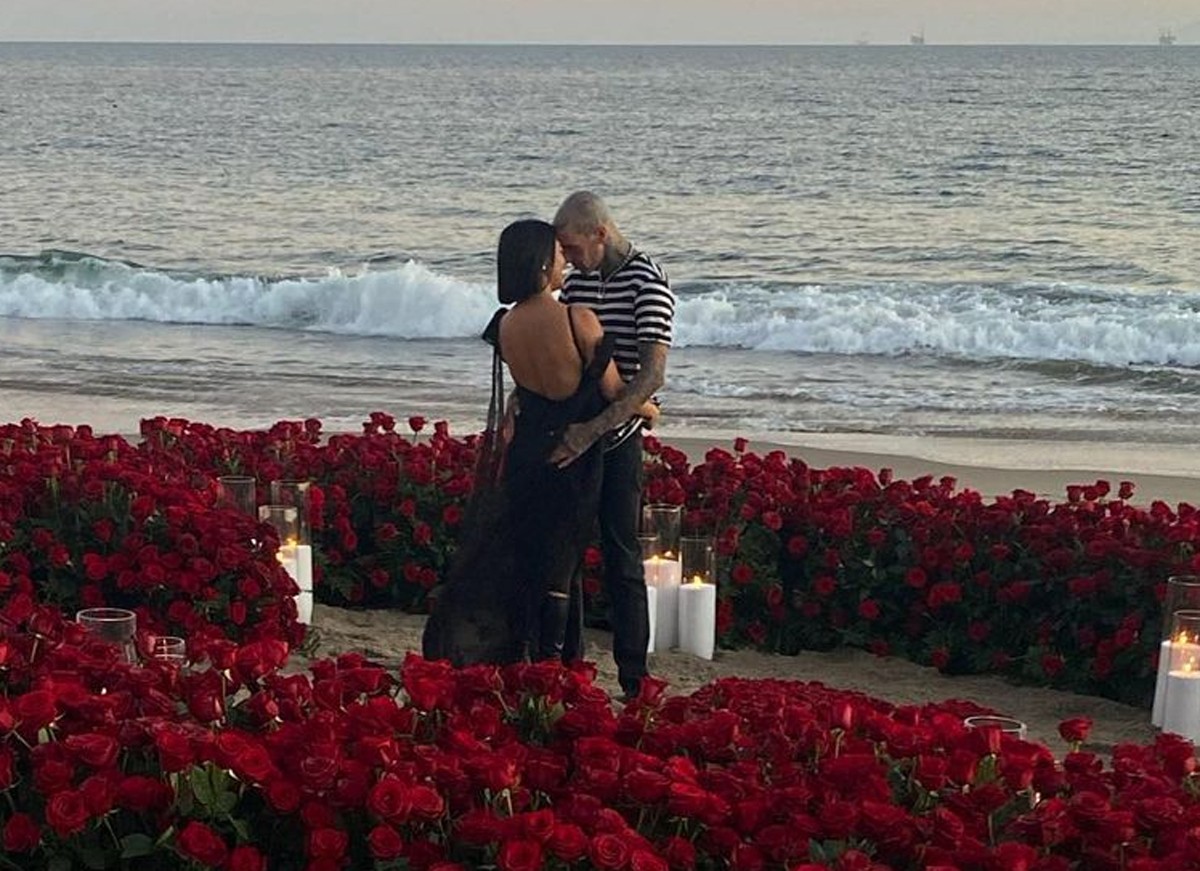 Recently, the two appeared in a chapel in Las Vegas, in the United States in the dawn after the Grammy party and got married. Kourtney published her wedding photo album with Travis Barker the next day.
"Found this on my camera roll! Once upon a time in a land far, far away (Las Vegas) at 2am, after an epic night out and some tequila, a queen and her handsome king ventured into the only chapel open with an Elvis and got married (without a license). Practice makes perfect," Kourtney wrote in the caption.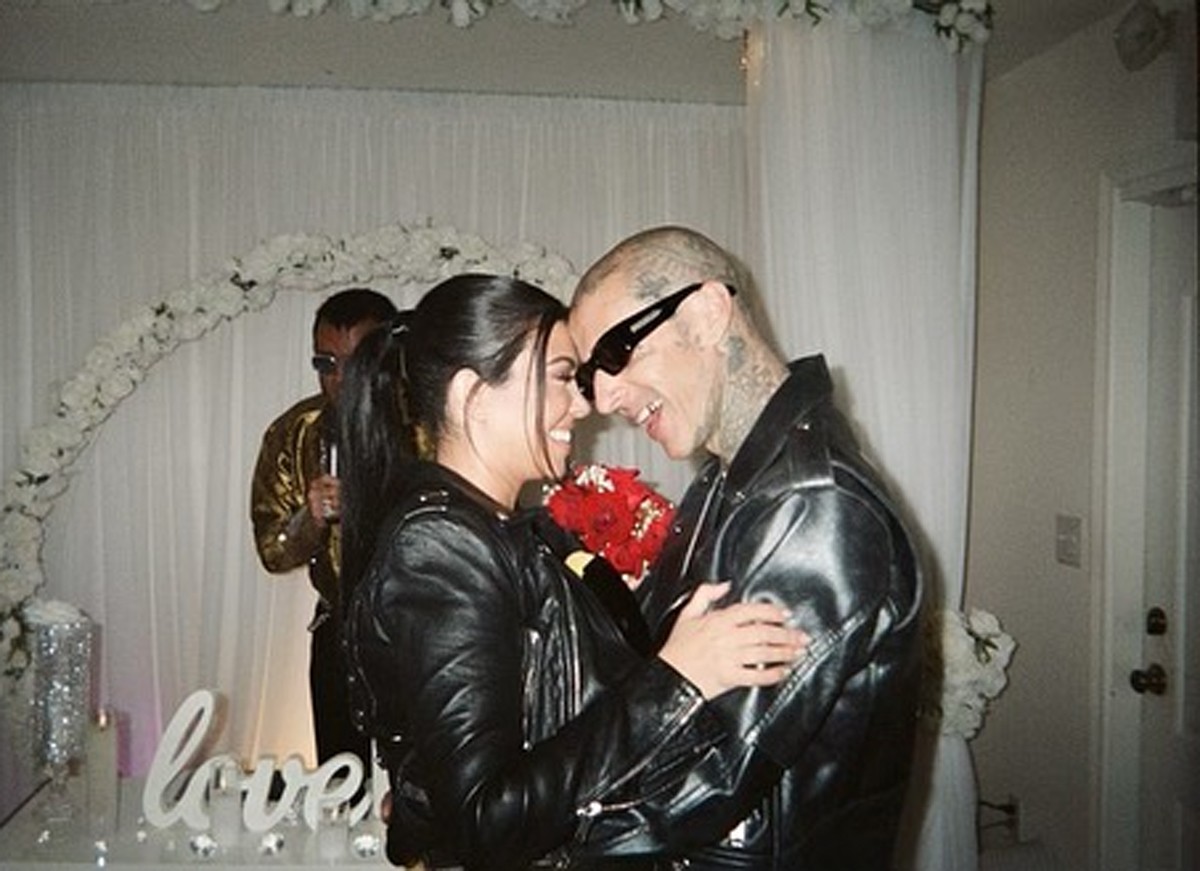 Before Travis, Kim Kardashian's sister dated Scott Disick and with him he had three children: mason, Penelope and reign, but never officially married. Travis, on the other hand, was married twice: the first time with Melissa Kennedy for 9 months in mid-2002, and then with Shanna Moaklerwith whom he stayed between 2004 and 2006, making the divorce official in 2008. With the latter, he had two children, Landon and Alabama.