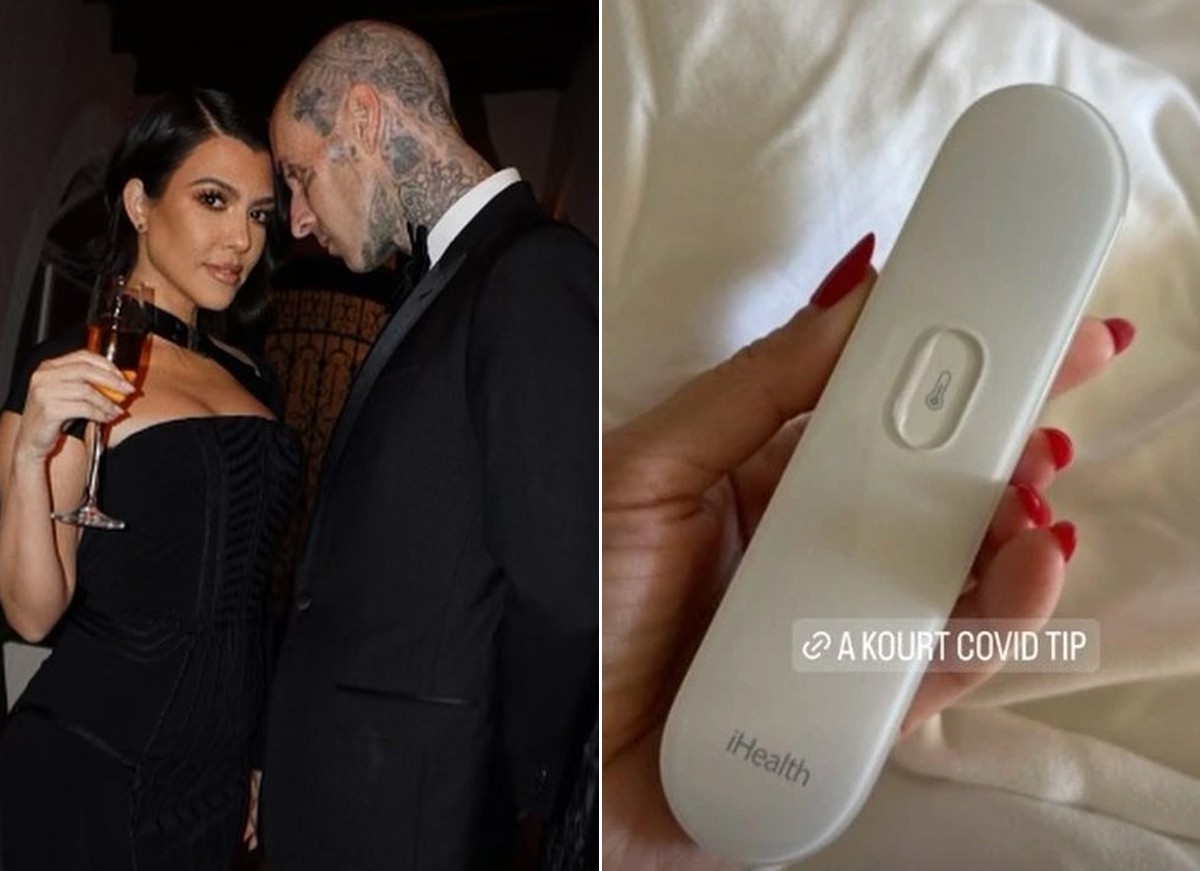 Kourtney Kardashian confused fans on her Instagram by posting a photo in which she shows a Covid test. The businesswoman of the Kardashian clan, who is currently undergoing the process of in vitro fertilization to have her first child with her husband, Travis Barker, left fans anxious with the click.
In the image, however, she even signaled what it was about: "A Covid tip from Kourt", she said in the link, in the image that showed the exam in hand. While the photo was clearly of a rapid antigen test, that didn't stop fans from going wild with the baby rumors.
A fan shared the image on Reddit and wrote, "I thought it was a pregnancy test." Another commented: "Oops me too!".
The businesswoman already has three children, Mason, 12 years old, Penelope, 9 years old, and Reign, 7, all fruits of her relationship with Scott Disick. Travis also has 18-year-old Landon and 16-year-old Alabama from his marriage to Shanna Moakler.
The two decided, however, to have their first child together. They recently revealed the information in an episode of the new reality show of the most famous family in the world, The Kardashians. In mid-March a trailer for the show showed the couple at an IVF clinic.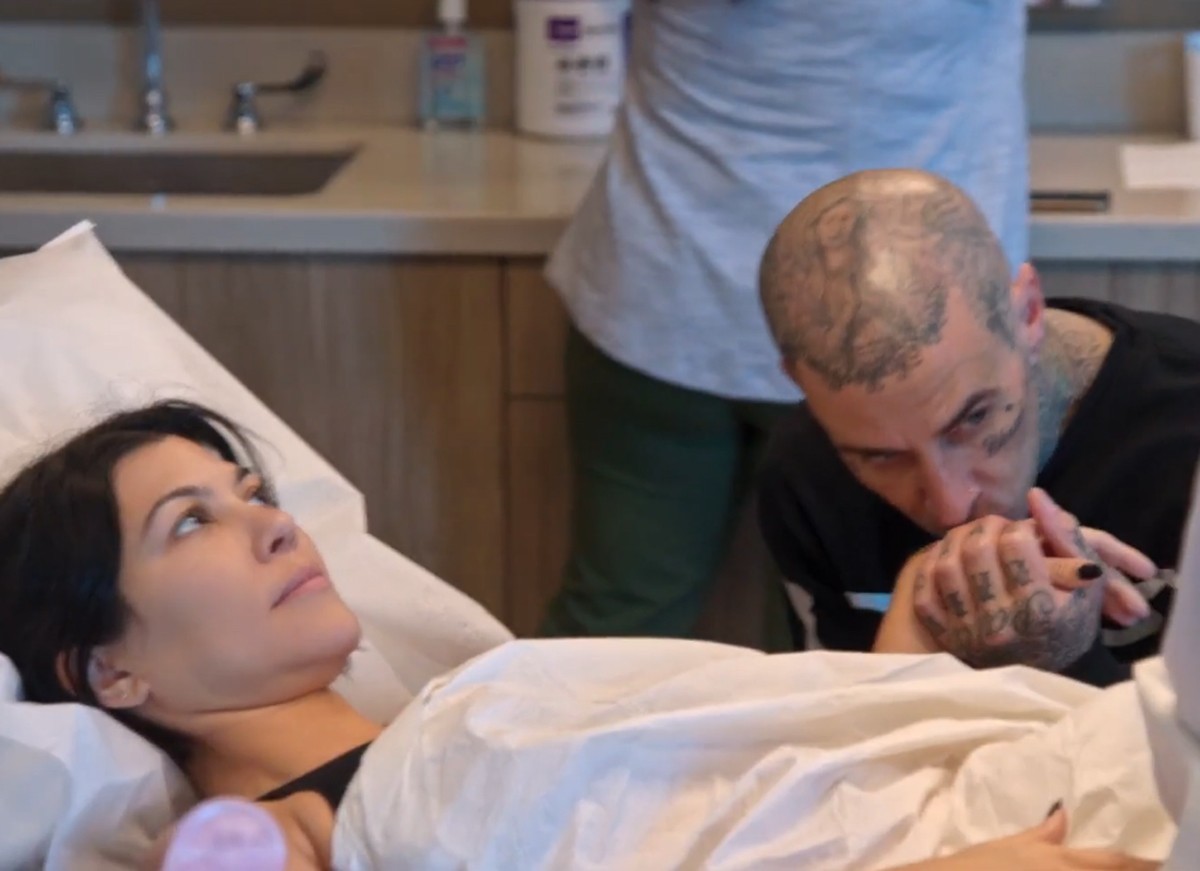 "Travis and I want to have a baby, so my doctor took us down this path of doing IVF. Like, it wasn't the most amazing experience," she said during a conversation with her mother, 68-year-old Kris Jenner, punctuating the gratuitous attacks from netizens on the web.
"Everyone on social media always says 'Kourtney is pregnant', 'Kourtney has gained so much weight'. It's so rude to comment on people when you have no idea what they're really going through. The medication they are giving me has put me through menopause. … Literally in menopause," she vented.
Despite the difficulties, Kourtney has been sharing in reality her actions to try to get pregnant faster with her husband, with whom she officially joined in a ceremony at Castello Brown in Portofino, Italy.
She recently revealed that she was on a diet to speed up the process. As she sat down to lunch with Steph Shepherd, she told her friend, "I have to eat quail eggs every day."
In another episode of the reality show, Kourtney said that she received unusual guidance to try to get pregnant. The businesswoman told her Ayurvedic cleansing specialist that the doctor with whom she is undergoing fertilization treatment in vitro instructed her to ingest Travis Barker's sperm.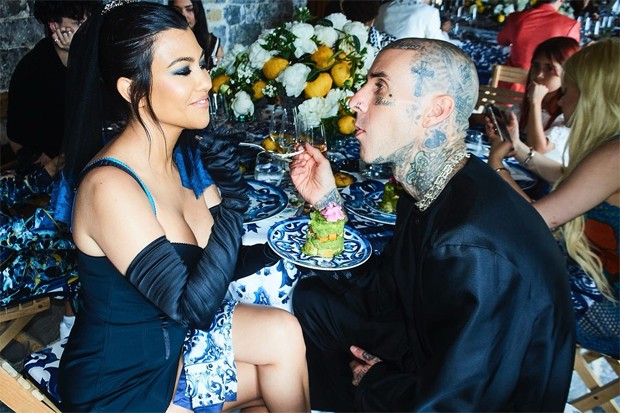 "But he said something – well, he told me that the thing that would help [minha tireoide] was to drink the semen [de Barker] 4 times a week", said Kourtney awkwardly while laughing, being completed by the musician: "I love this doctor".
according to Page Sixas the treatment is proving arduous and more complex than it should have been, so the duo began a massive fast that forces them to pause sex, caffeine, and exercise.