Addicted to series on vampires and zombies, he knows everything about your favorite stars, with a slight preference for what happens across the Atlantic. Even if he has the warm blood of the Spaniards, he retains his French sense of humor and never backs down from a well-felt pun.
It was an evening not to be forgotten and French star Kylian Mbappe was there. This Tuesday, July 4, a famous American billionaire celebrated his birthday at his incredible home and the biggest stars of the planet were in attendance, but football fans reacted quickly.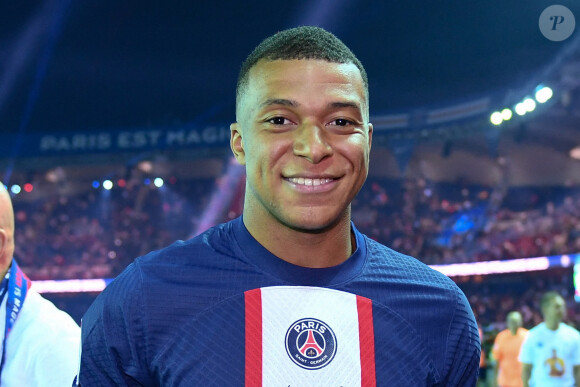 Kylian Mbappe was surrounded by Kim Kardashian, Beyoncé and Leonardo DiCaprio for an evening that's already controversial! Dailymotion
Like every year, Kylian Mbappé is facing a busy season at least in the summer since he's been at Paris Saint-Germain. After another hugely successful season with his club as well as the French team, the 24-year-old footballer is at the center of worldwide media attention and it is not yet clear whether he will remain in the capital. Going to Spain to wear the Real Madrid shirt. Meanwhile, the French are having fun and enjoying a dream vacation on the other side of the Atlantic. After passing through Miami, he headed to Bridgehampton, New York to attend the craziest party of the year.
This Tuesday, July 4, American multi-billionaire Michael Rubin celebrated his birthday at his incredible home and as he revealed on Instagram, Kylian Mbappe was there. In his story (which will be found in the slide show), the footballer published several photos with the various stars in attendance and there were so many beautiful people! French posed with former American football player Tom Brady and basketball player Joel Embiid. For this "white party", Neymar's teammate also had the pleasure of spending a moment with a music icon. Last night, he posted a photo with Beyoncé's husband Jay-Z, who was also at the game.
An evening where the biggest stars of the planet meet. Kim Kardashian and her sister Kendall Jenner were there, as well as another very glamorous couple, Jennifer Lopez and Ben Affleck. Cinema legend Leonardo DiCaprio made a very noticeable appearance at this evening, where the dress code was simple: everyone wore white! For the occasion, Usher offered a short concert in aid that notably featured James Corden and Kevin Hart.
Kylian Mbappe's outfit leaves Madrid fans excited
For this special evening, the guests were obliged to wear white and, coincidentally, it is the color of Real Madrid, the club that wants to sign Kylian Mbappé. It didn't take long for the Spanish press to realize their dreams, and Madrid's dailies quickly signaled it. "Those most excited about Mbappe's transfer to Real Madrid may consider this another endorsement for the club", indicated the comments reported by newspaper AZ. Parisian,
While the resumption of training shouldn't take long, Kylian Mbappe is making the most of these last days of holiday in the United States and he knows how to party. Being invited to the most anticipated evening of the year also shows that he is now one of the most sought after athletes on the planet.