You only have one week left to catch up on the ultra bling bling biopic that Lady Gaga poured her heart and soul into, on Prime Video. The singer plays Patrizia Reggiani in Ridley Scott's "House of Gucci" alongside Adam Driver.
Released in 2021 in cinemas and available on Prime Video, House of Gucci by Ridley Scott once again proves Lady Gaga's investment in her acting career, three years after A Star is Born, which won her the Oscar for Best Song and a nomination as an actress.
You only have one week left to (re)discover this eccentric biopic before it leaves the platform's catalog.
What is it about ?
Gucci is a brand recognized and admired around the world. It was created by Guccio Gucci who opened his first luxury leather goods store in Florence exactly a century ago.
At the end of the 1970s, the Italian fashion empire was at a critical turning point in its history. Although the company now has an international reputation, it is handicapped by rumors of financial embezzlement, sluggish innovation and a devaluation of the brand.
The group is led by the founder's two sons – Aldo, a cunning and colorful character, and his brother Rodolfo, much colder and more traditional.
Pugnacious, Aldo has not the slightest intention of ceding control of the empire to anyone – and certainly not to his son Paolo, a fanciful boy who aspires to become a fashion designer. As for Maurizio, Rodolfo's shy and overprotected son, he is more interested in studying law than running a global luxury group.
It is then that Maurizio falls in love with the ravishing and manipulative Patrizia Reggiani and, against his father's advice, decides to marry her. When Aldo discovers affinities with Patrizia, he succeeds, with the help of the young woman, in convincing his nephew to give up his legal ambitions to join the company of which he becomes, de facto, the probable heir.
Which does not fail to fuel Paolo's resentment, whose talent does not live up to his artistic dreams…
Lady Gaga's intense preparation
Before finding her in the Harley Quinn costume for Joker: Folie à deux, you can rediscover Lady Gaga in the skin of Patrizia Reggiani, the ex-wife of Maurizio Gucci (Adam Driver), who ordered his murder in order to receive a part of his inheritance before he remarries his mistress Paola Franchi (Camille Cottin).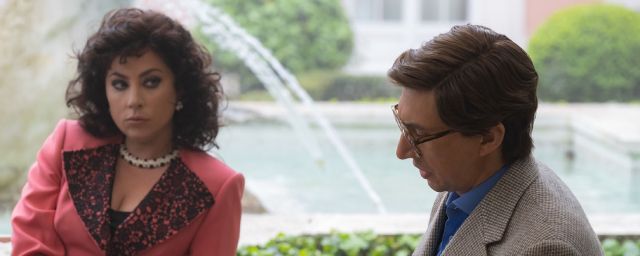 For this role, Lady Gaga invested body and soul, as she confided in an interview in the British version of Vogue : "I started working on it three years ago. And I'm going to be completely honest and transparent: I lived in his skin for a year and a half. Nine months of which I spoke with an accent. Including off-camera . I never gave in, I stayed with her."
The singer and actress even wrote a letter to herself when she began working on the film. "I'm telling you I don't need you right now. I'll be back.", she said to herself. After this missive which, according to her, is part of an almost therapeutic work, Lady Gaga slipped into the shoes of Patrizia Reggiani.
As with her portrayal of Ally in A Star is Born, Lady Gaga also transformed herself physically as she dyed her hair and modeled herself as a reproduction of Patrizia Reggiani. She worked on her Italian accent for months, even if the result didn't convince everyone.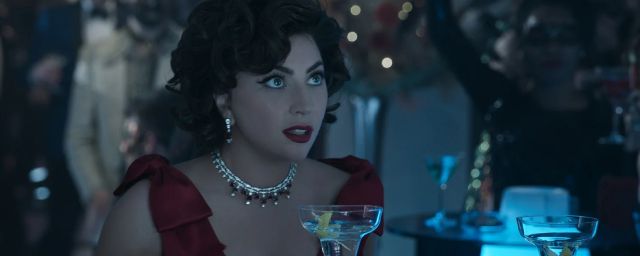 Totally haunted by this real person that she played, she also adopted a different personality on the set with her partners. And Camille Cottin can attest to this. During his passage in the Jimmy Fallon showthe French actress explained that Lady "was very focused" and that she snubbed her, but for good reason:
"She was in character. And I'm playing her rival. I'm stealing her husband, so obviously she doesn't like me. But I really have to say she's not like her character in real life.
So she was very focused and suddenly she said to me between takes, 'You're a beautiful woman, you're a great actress. And at the end of filming, we will be friends. But now, shush.'"
Very invested in her performance, Lady Gaga did not hesitate to spice up and give even more of herself in her scenes with Adam Driver but also Salma Hayek, even if a sex scene was cut during editing. The singer and actress even improvised the line "Father, Son and House of Gucci".
The film House of Gucci leaves the Prime Video catalog on September 23.