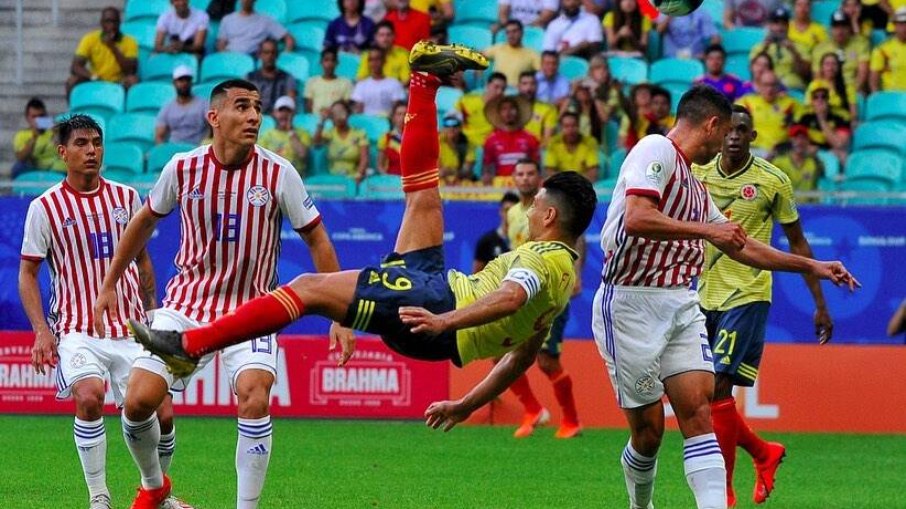 In April, the world was shocked after Cristiano Ronaldo
to announce the loss of one of her twins, during the birth of model Georgina Rodriguez.
Now, the mourning for the death of a son comes from Colombian football star Falcão Garcia and his wife, Lorelei Tarón. The case was confirmed by the couple themselves, when sharing what happened with their followers.
"This was our fifth baby. Here he was 11 weeks old. We loved him so much but it wasn't meant to be. We lost him a few months ago and it's been really hard on the whole family." on Instagram, next to a pregnant photo touching her belly. She added: "God knows how he does things."
The case is reminiscent of Cristiano Ronaldo
. His wife Georgina was pregnant with twins and the boy died during childbirth.
In a note published at the time, Cristiano Ronaldo
stated that "only the birth of a daughter gives us the strength to live this moment with some hope and happiness".
"It is with the deepest sadness that we communicate the death of our baby. It is the greatest pain that parents can feel. Only the birth of our little girl gives us the strength to live this moment with some hope and happiness. We would like to thank the doctors and nurses for all the care and support provided. We are devastated and ask for privacy at this difficult time. Our boy, you are our angel. We will love you forever," he wrote. Cristiano Ronaldo
.
Falcão Garcia
, who is considered one of the greatest strikers of the last decade, has passed through River Plate, Porto, Atlético de Madrid and Monaco. Today, he plays for Rayo Vallecano, from Spain.