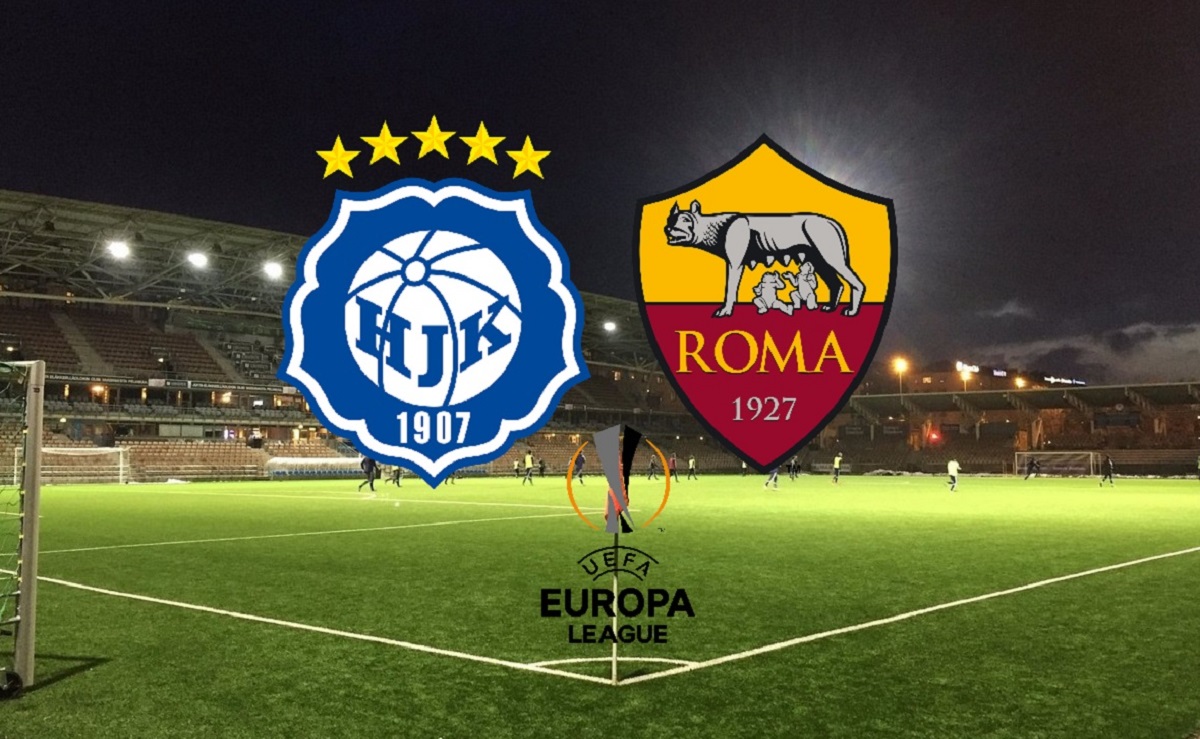 AS ROMA NEWS – Penultimate day of group C of the Europa League with the Rome that qualification for the next round is played on the field ofHJK Helsinki.
After the missteps with Ludogortes at the debut and with the Betis at home, the Giallorossi can no longer make mistakes. It takes three points at all costs to reach second place and play the passage of the last round at the Olimpico against the Bulgarians.
The synthetic pitch and the harsh climate are the biggest pitfalls for Mourinho's boys. We leave you at latest on official formations and then to live report of the match.
THE LATEST LIVE FROM THE BOLT ARENA
20:00 – The Rome officially announces its deployment: on the field Vina in place of the unavailable Ibanezin surprise attack Volpato. El Shaarawy he will play on the left instead of Spinazzola.
📋 Here is the lineup chosen by José Mourinho for #HJKRome 🐺

🟨 DAJE ROMA! 🟥#UEL pic.twitter.com/Z3GcmGpzoM

– AS Roma (@OfficialASRoma) October 27, 2022
7:55 pm – Roger Ibanez doesn't even go on the bench: the defender is out due to indisposition, exactly what happened to Zalewski a few days ago.
19:50 – This one official formation of Helsinki: Hazard; Hoskonen, Halme, Peltola; Soiri, Lingman, Vaananen, Hetemaj, Browne; Hostikka, Olusanya.
7:40 pm – This one official formation of Roma just announced by Sky Sport: Rui Patricio; Mancini, Smalling, Vina, Zalewski, Cristante, Camara, El Shaarawy, Pellegrini, Volpato, Abraham.
19:00 – Two hours exactly to the kick-off. Climate not too harsh, temperature around 8 degrees. Cloudy sky but for now it is not raining. Synthetic pitch that appears in fair condition. We will notify you in a few minutes training choices of the two teams.
HJK HELSINKI-ROME, THE OFFICIAL FORMATIONS
HELSINKI (3-5-2): Hasard; Peltola, Hoskonen, Halme; Soiri, Vaananen, Lingman, Browne; Olusanya, Hetemaj, Hostikka. Annex.: Koskela.
Available: Tannander, Niemela, Arajuuri, Soskela, Tenho, Toivio, Martic, Boujellab, Abubakari, Tanaka, Radulovic.
ROME (3-4-2-1): Rui Patricio; Mancini, Smalling, Vina; Zalewski, Cristante, Camara, El Shaarawy: Pellegrini, Volpato; Abraham. Annex: Mourinho.
Available: Svilar, Boer, Kumbulla, Tripi, Karsdorp, Spinazzola, Bove, Faticanti, Belotti, Cherubini, Shomurodov.
Referee: Martins (Portugal)
Linesmen: Tavares and Campos
Fourth man: Carvalho
Var: Godinho
Avar: Miguel
Giallorossi.net – Andrea Fiorini