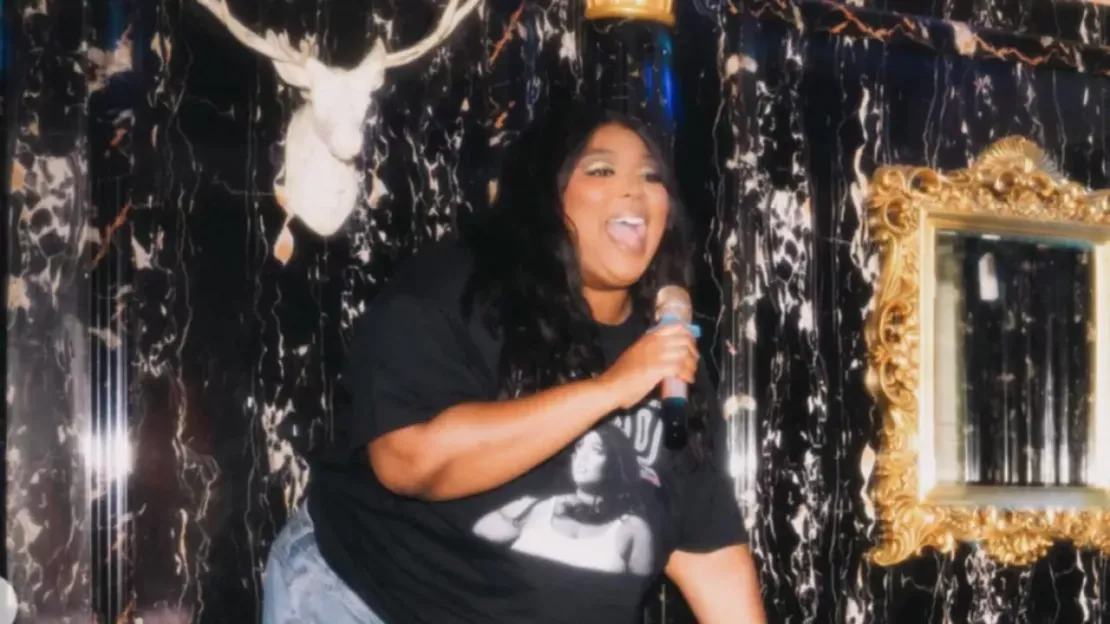 Any reason is good for singing!
She will be in concert on Sunday March 5, 2023 at the Accor Arena, Paris.
With the success of his hit "Truth Hurts" Lizzo has been performing concerts for a few weeks. After singing in front of millions of fans, the big question her admirers are asking is none other than: What does Lizzo do after her shows? And if one could think that the artist is resting and indulging in another passion than singing. You are wrong. After her concerts, Melissa Viviane Jefferson continues to push the song again and again.
In an Instagram post, Lizzo posted a series of photos with the caption, "What does Lizzo do after her shows…" The answer? Of course she sings! In the second carousel slide, the "Truth Hurts" singer shared a snippet of her version of Radiohead's "Creep" at a karaoke bar. Packed with soulful inflections and emotions, Lizzo's interpretation of this hit has been validated by her fans as can be read in the comment section. And seeing Lizzo sing Radiohead is not really a surprise since she has already declared in the past that she really liked the group and more particularly the album "Ok Computer".
He still has a few moments left to indulge himself in this way since Lizzo's world tour has not yet ended. When that is done, she will have sung in North America, Europe, Asia and Australia giving more than 80 concerts around the world.