The abbreviation and the main data recorded at the homologation in Germany. A more powerful version of the S1000R is in the pipeline, distinguished by the letter "M" Motorsport by BMW
September 20, 2022

No.el 2019 BMW launched the new S1000RRthe hyper sports car equipped with the new four-cylinder with variable valve timing ShiftCam which raised the performance of the Munich superbike.
The following year came the version M1000RR and there is a well-founded probability that a new S1000RR will be presented by the end of the year as model year 2023. We have written about it here and further confirmation has come from the German homologation lists where this bike appears.
And together with this novelty another preview has appeared: the naked M1000R. As is well known, BMW has already recorded the initials as well M1300GS And M1000XRbut to arrive in the homologation documents in Germany, and in Switzerland, is meanwhile the Streetfighter four-cylinder.
The S1000R shares chassis and engine with the S1000XR crossover and offers a power of 162 horses. The adoption of the latest RR's ShiftCam powertrain will change that.

P.because from the homologation numbers of the M1000R (and it is conceivable that the same will happen with the M1000XR) we read that the maximum power is climb to 209 horsepowerthat is, the German hyper naked would become the most powerful in the segment overtaking Ducati Streetfighter V4, MV Brutale 1000RR and Aprilia Tuono V4.
The maximum speed rises from 254 to 280 km / hthe rear tire size goes from 190 to 200 mm (as on the M1000RR), the maximum length drops by 5 mm while the width increases by 27 and the height by 61.
It is therefore possible that the M1000R will present itself with some aesthetic variations, a slightly more protective fairing and perhaps the wings aerodynamics that we saw precisely on the M1000RR.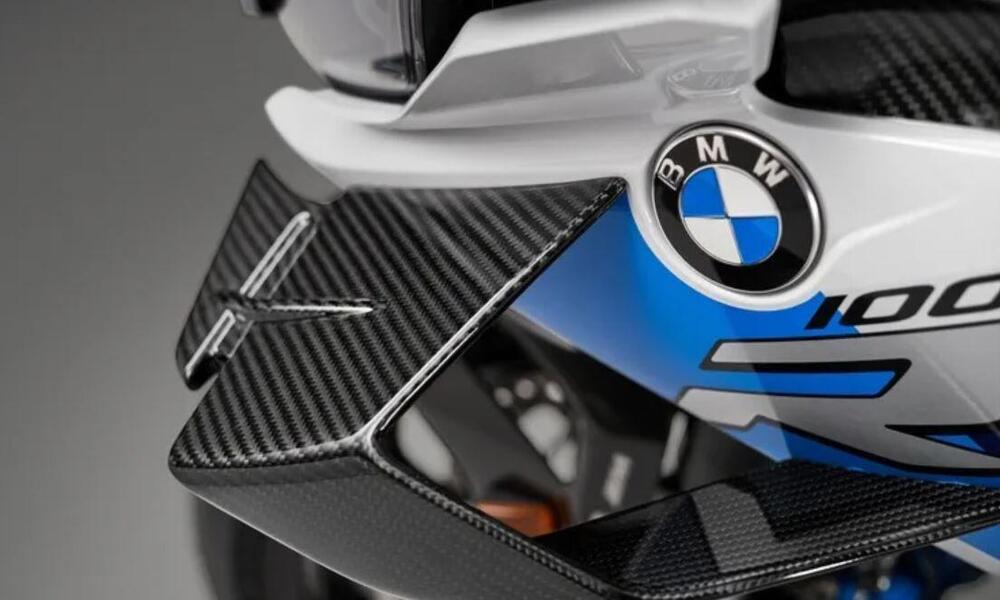 D.the cons the step in the wheel is grown by 20 mm (at 1,470 mm) in the probable search for greater stability given the increase in speed.
The weight indicated is the same as the S1000R version, that is 199 kg in running order, so it will be necessary to check whether there will be carbon fiber rims, for example, as on the M1000RR.
It is conceivable that this bike will be presented at Intermot Cologne.
source Motorcycle.com