Sydney Sweeney recounted her experience on the set of Madame Web, a new Sony spinoff, explaining her difficulties in working with a woman as sexy as Dakota Johnson.
It will hit theaters on February 16, 2024 Madame Web, new Sony Pictures spinoff set in the world of Spider-Man. In the role of the protagonist Cassandra "Madame" Web, a well-known Marvel comic character with the ability to predict the future, we will find Dakota Johnson.
Next to her will be the young star of Euphoria Sydney Sweeney, whose role still remains top secret (for many it could be Julia Carpenter/Spider-Woman). Recently interviewed on a red carpet, the actress recounted her experience on the set, which was very difficult at first: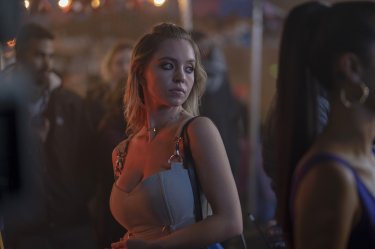 "I was very nervous because it was an honor for me to work with Dakota. I have been a huge fan of hers for years and I remember secretly going to see 50 Shades of Gray in high school. My parents didn't want me to watch the film .And then she's so sexy".
Euphoria's Sydney Sweeney on nude scenes: 'I won't stop doing them, but I wish some things would change'
What do we know about Madame Web?
Some rumors about the Madame Web film, directed by SJ Clarkson, claim that the big screen will propose a story that will involve some heroes from various corners of the Spider-Verse to carry out a Back to the Future-style mission with the aim of ensuring the Birth of Peter Parker.
Sydney Sweeney's acting commitments will not end here: she will return in the third season of Euphoria, now a hit on HBO, and will be the protagonist and producer of Barbarella, a new film based on the famous character created by the French artist Jean-Claude Forest and arrived for the first time on screens in 1968 with the interpretation of Jane Fonda.