Algeria Football – Riyad Mahrez and his teammates made an event by performing Friday prayers with their fans at the Amir Abdelkader Mosque in Constantine.
Indeed, after the draw against Tanzania yesterday, Thursday, in the part of the last day of the African Cup, the men of Jamel Belmadi, on Friday morning, in the city of Hanging Bridges, to continue their preparations for the current gathering in September came back. nation qualifier CAN 2023 TotalEnergies – Ivory Coast (Postponed to January 2024).
After returning to Constantine, Captain Riyad Mahrez and his aides went to the Emir Abdelkader Mosque to perform Friday prayers, and caused a stir among the loyalists, who rushed to take souvenir photographs. phenexImmediately after the prayer is over.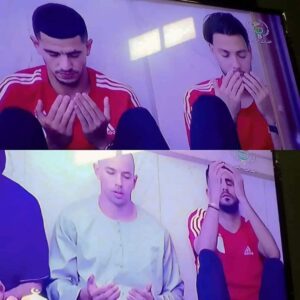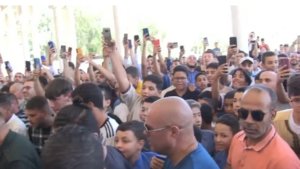 As a reminder, the national team will continue its preparations in Constantine until next Monday, time to travel to Dakar, Senegal, barely 24 hours before its friendly match against the "Lions of Teranga" at the Olympic Stadium of Diamanteau, Abdoulaye Wade.
Read also:
Unlike Adel Amroche, Fouad Bouly admires Djamel Belmadi