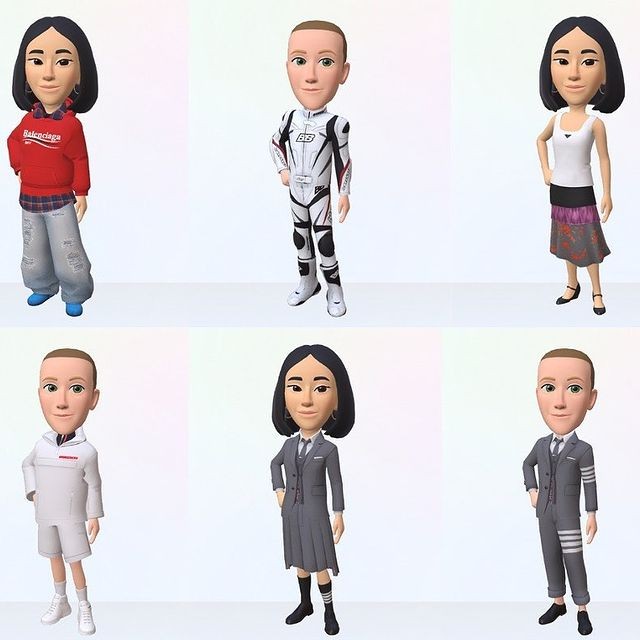 On the 17th, Mark Zuckerberg announced the launch of yet another metaverse avatar customization tool: the possibility of buying luxury virtual looks, such as the brands Balenciaga, Prada and Thom Browne, from Kering. THE Avatar Store will feature clothes that will imitate real items from the labels, in addition to pieces specially designed for the virtual world. "Digital goods will be an important way to express yourself in the metaverse and a great driver of the creative economy," wrote the CEO of the Meta group in an Instagram post.
A new way of interacting on the internet, the metaverse is a combination of virtual reality and augmented reality, in which users roam the digital universe with customizable avatars. To publicize the new line, Zuckerberg and the director of Fashion Partnerships at Instagram, Eva Chen, showed some of the clothes that will be available. In addition to the brands mentioned, the duo assured that even more names in the luxury market are to come.
During a live on Instagram, they held a kind of virtual fashion show, showing some of the looks confirmed for the store. "The question is, am I cool enough to wear this outfit?" Zuckerberg asked when he saw his avatar wearing a Balenciaga motocross jacket.
+ Metaverse: brands need to better study their digital presence
Eva pointed out that, in the offline world, the pieces are sold out or are very difficult to find, but, in the metaverse, it will be possible to acquire them more easily – like the full Prada look, all white, or the striped suit by Thom Browne, used by personalities like Cardi B and LeBron James. According to them, it will be a more affordable way to consume luxury, although they have not yet disclosed the prices of clothes.