The crime/thriller category, the second of four categories proposed this year in the TV series selection of MaXoE Festival 2023, immerses you in multiple investigations. Between serial killers, sex scandals, corruption and yakuza clan clashes, you're not ready to make a choice!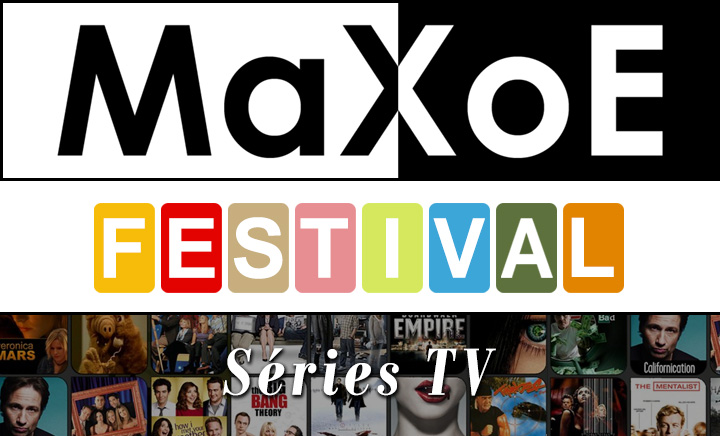 Only Murder in the Building – Season 2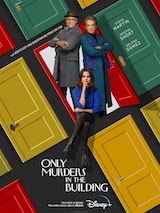 They are neighbors but don't really know each other. In fact, some people know each other very well. The three of them live in Arconia, New York's Upper West Side district, and they find themselves in a strange case: a murder that happened in their building. It's good, they have a special appetite for news. The trio will then lead the investigation by sharing their discoveries in a somewhat insane podcast, and slowly, relationships between the neighbors take shape and suspicions become clear. His proximity to the victim and some of the suspects, but also the fact that he appears to have things to hide, will at times complicate his research but above all, spice up the story.
The murder of Bunny Folger, the chair of the Arconia board of directors, would damage the reputations of the three friends who would also be among the first suspects. This season will reveal more about the personal lives of Oliver, Charles and Mabel, where family history and 'accidental' death will cast doubt on our perception of them… only murders in the building The One New York series is excellent, especially in terms of dialogues and this satirical humor that fits perfectly with the tragicomic. the three main characters, played by steve martin, Martin Short And Selena Gomez, complement each other perfectly and work very well together. The investigation progresses and takes a number of twists and turns, with the building's locked door adding to the atmosphere as funny as it is strange. The writing is good, the interpretation successful and the aesthetics remarkable. Careful attention has been paid to the opening and closing credits as well as the music. A small 'jewel' series with a unique atmosphere of 10 episodes of approximately thirty minutes per season, two of which have already aired. The third will come in early August!
only murder in the building, produced by Steve Martin and John Hoffman. Starring Steve Martin, Martin Short, Selena Gomez, Cara Delevingne, Season 2 airs on Hulu and Disney+ from June 28 to August 23, 2022, with a third season announced for August 2023.
Tokyo Vice – Season 1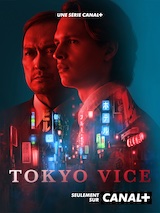 American-Japanese composition HBO and aired in france canal + In the autumn of 2022, tokyo vice Investigative Journalist's Novel Is Adapted To The Small Screen Jake Edelstein Which tells its own story here. A story immersed in the midst of the Yakuza, mixing corruption and human trafficking in the heart of the Japanese capital.
This highly successful first season of tension allows us to delve deeper into the Japanese megalopolis to discover yet another aspect of Asian culture. bringing together the best ansel elgort – rising star of American cinema – and giant Japanese actor Ken Watanabe, it is a beautiful exploration of the universe of the Yakuza, their special culture and their rituals. This is sure to be loved by all fans of thrillers… and of course Japan too!
tokyo vice, produced by JT Rogers and Michael Mann. With Ansel Elgort, Ken Watanabe, Sho Kasamatsu, Rachel Keller… Season 1 is available on Canal+ from September 15, 2022, with a second season announced for 2023.
Dahmer – Monster: The Jeffrey Dahmer Story – Season 1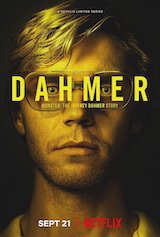 First images and here I am immediately thrown into the atmosphere of another movie: only God ForgivesOf Nicolas Winding Refn, The lights are dim, the grain takes us back to the 80s and 90s, a time of serial killer rampages. As the series finally begins, we are introduced to Jeffrey Dahmer who goes to a nightclub, his favorite hunting spot. There, he fits in with the local gay community and makes a splash in bringing home a potential victim. Just then, the victim becomes suspicious as soon as he crosses the threshold of the apartment, then he manages to escape and alerts the police. Jeffrey Dahmer is arrested and this is only the beginning, the rest of the series tells us about his murderous journey and stay in prison.
This series leaves you shivering. We plunge into the world of the killer and we worry about each of his nightly walks. The feel is neat and the camera surprises us with its many close-ups. The killer seems so close to us that it's disturbing. This series will not leave you untouched, we are essentially pushed around and the strength of these episodes is that they never fall into unnecessary gimmicks, things are suggested here and there and that is terrifying. In conclusion, let us say that the series fully respects the real facts and the lead actors, evan petersSimply amazing.
Dahmer – Monster: The Jeffrey Dahmer Story, produced by Ryan Murphy and Ian Brennan. Starring Evan Peters, Richard Jenkins, Penelope Ann Miller, Season One will air on Netflix in September 2022.
Paris Police 1905 – Miniseries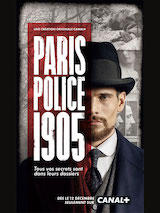 New era, new history. 1904, on Christmas Eve. Under political and media pressure, Prefect Lépine was forced to organize a raid, not acknowledging in any way the presence of prostitutes on the streets of Paris on the eve of Holy Night. He hands the dirty work over to the ethics police. Then an unidentified dead man was discovered in the Bois de Boulogne. Is this suicide or murder? Then an investigation begins, which leads Inspector Antoine Jouin to a secret and secret area where the whole of Paris comes to satisfy his impulses. He must leave the well-worn path at his own peril and risk, to enter a whirlwind of evils, corruption and blackmail.
fabian nouri is always at the core of what the outcome might be Paris Police 1900, In case of casting, keeping the same team in mind jeremy lahuerte Which is the symbol of Inspector Antoine Jouin. are also present mark barbe As Prefect Lépine, eugenie derond as lawyer Jean Chauvin and of course christian heck as Bertillon, a formidable medical examiner. We are glad to find characters who have become more mature. After anti-Semitism, the series this time deals with the spread of syphilis, which is synonymous with the lack of care that society treats women with. Less gory than the first season, this second part nevertheless presents a dark and toxic thriller atmosphere, especially thanks to a scenario that brilliantly blends historical fact and fiction, and an excellent cast of actors. Directing. Living in the early 20th century was not cool.
Paris Police 1905, created by Fabian Nouri. With Jérémy Lahuerte, Evelyn Brochu, Thibaut Everard, Marc Barbe… The mini-series is available from December 12, 2022 on Canal+.
(tagstotranslate)video games