All the previews on the new episode of the program conducted by Ellen Hidding and Vincenzo Venuto.
Green apple come back with the episode of May 22, 2022. As usual, the two conductors on the road go in search of the agro-food and gastronomic excellence of our country to present them to the Sunday public of Channel 5, Mediaset network where the program is broadcast at 11.55. Let's see, after last week's trip, where they are today, Ellen Hidding and Vincenzo Venuto. Here are all the previews.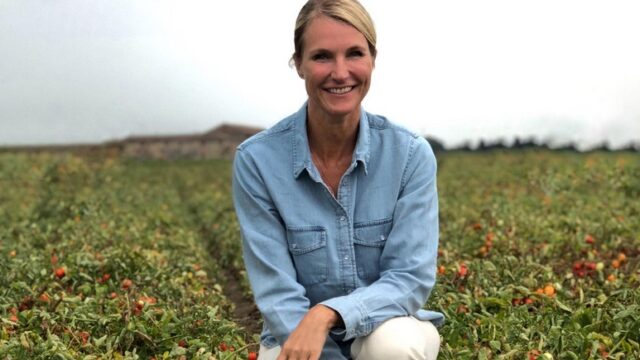 Melaverde May 22 three DOP cheeses
In the episode of Melaverde on May 22, viewers know three DOP cheeses. Three ancient cheeses, with a centuries-old history behind them. Today all three have obtained the DOP, the protected designation of origin. But the interesting thing is that, in a sense, they are brothers. "Salva Cremasco", "Quartirolo", "Taleggio"; all three are part of the family of stracchini Italian historians.
"Stracchino" comes from the Lombard dialect, where "Strach" it means "tired". Also in Italian we can say "stracco" to say "dead tired", "exhausted by fatigue". And certainly the cows were tired after a day grazing in the mountains, or even more so, after the long journey that brought them back to their alpine pastures up to those of the plain.
Behind these cheeses there is an extraordinary story of men and women who for centuries have created a very strong bond between the Lombard mountains and plains. Shepherds who have traveled for miles in search of the best grass for their animals. But in doing so, they also managed, cared for and safeguarded a territory, especially among the mountain heights.
On the slopes of Monte Rosa
The cameras of Melaverde in the episode of May 22, will then reach the slopes of Monte Rosa discovering a territory, the Anzasca Valley. Here, in 1200, the Walser, ancient people from nearby Switzerland, they found an ideal place to develop pastoralism and agriculture.
Here, where there was nothing, various inhabited centers were born and among these Macugnaga, And we will discover that this people has kept alive its identity, its dialect and its most ancient traditions. But the area around Macugnaga was also known for another reason. In fact this valley welcomed the gold mines most important in Italy.
Right here, until the 1960s, the mineral from which it was extracted was extracted They. Just think that in the whole valley there were dozens of mines where up to 500 kg of gold a year were extracted. Viewers will enter the heart of the mountain to find out how the mine was structured, how the hard work of the miners and how pure gold was obtained from a gray stone.
The episode of Melaverde of 22 May 2022 is also available on MediasetPlay.