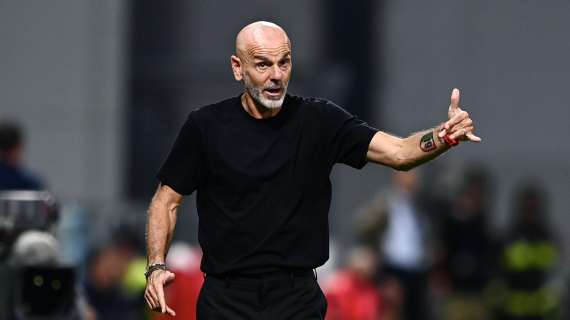 MilanNews.it
© photo by www.imagephotoagency.it
After the draw at home to Salzburg and the home victory against Dinamo Zagreb, Milan will be guests of Chelsea in the match valid for the third day of the Champions League groups: kick-off, at Stamford Bridge, set for hours 21. The Rossoneri will have to defend, despite the many injuries, the first place in the standings with 4 points, aiming at least to keep their distance from the Blues favorites, stuck to only one point.
Try it
London calling, Chelsea calling, then. And Milan that is called to respond, thanks to a position in the standings that does not grant decisive options to tonight's match, but concentrated to be able to make up for – as the Rossoneri team has always done – the many absences due to injury (Maignan and Theo above all) who are mowing down the squad of Pioli: "I ask the team to play with our qualities and to give their best. I believe that the team is growing a lot and we must take advantage of this experience to continue growing. Step by step we must grow in order to reach the level of those 5-6 top European clubs ". The goal, therefore, is to lead the way in this Champions League, focusing, regardless of the men, on the mental and technical-tactical principles that this team has always had.
The probable formation
Without the injured Maignan, Calabria, Kjaer, Theo Hernandez, Messias, Saelemaekers, Florenzi and the unlisted UEFA Ibrahimovic, Bakayoko, Adli, Thiaw and Vranckx, Pioli is practically forced to field the following formation: Tatarusanu in goal, Dest, Kalulu , Tomori and Ballo-Tourè in defense; in midfield Tonali and Bennacer are the starters, with Giroud leading the way supported by Leao on the left, Krunic adapted on the right and De Ketelaere in the center. On the bench Rebic and the recovered Origi, as well as Brahim Diaz and Pobega.
var banner = []; var now = Math.round(new Date().getTime() / 1000); var bannerok = new Object(); for (var zona in banner) { bannerok[zona] = new Array(); for (i=0; i < banner[zona].length; i++) { var ok = 1; if (banner[zona][i]['scadenza']>0 && banner[zona][i]['scadenza']<=now) ok = 0; if (banner[zona][i]['partenza']!=0 && banner[zona][i]['partenza']>now) ok = 0; if (typeof azione !== 'undefined' && azione !== null) { if (banner[zona][i]['pagine'] == '!index' && azione == 'index') ok = 0; else if (banner[zona][i]['pagine'] == 'index' && azione != 'index') ok = 0; }
if (ok == 1) bannerok[zona].push(banner[zona][i]); }
bannerok[zona].sort(function() {return 0.5 - Math.random()}); } banner = bannerok; var banner_url="https://net-storage.tcccdn.com"; var banner_path="/storage/milannews.it/banner/" function asyncLoad() { if (azione == 'read' && TCCCookieConsent) { var scripts = [ "https://connect.facebook.net/it_IT/all.js#xfbml=1", ]; (function(array) { for (var i = 0, len = array.length; i < len; i++) { var elem = document.createElement('script'); elem.type="text/javascript"; elem.async = true; elem.src = array[i]; var s = document.getElementsByTagName('script')[0]; s.parentNode.insertBefore(elem, s); } })(scripts); } setTCCCookieConsent(); } if (window.addEventListener) window.addEventListener("load", asyncLoad, false); else if (window.attachEvent) window.attachEvent("onload", asyncLoad); else window.onload = asyncLoad; function resizeStickyContainers() { var stickyFill = document.getElementsByClassName('sticky-fill'); for (i = 0; i < stickyFill.length; ++i) stickyFill[i].style.height = null; for (i = 0; i < stickyFill.length; ++i) { var height = stickyFill[i].parentElement.offsetHeight-stickyFill[i].offsetTop; height = Math.max(height, stickyFill[i].offsetHeight); stickyFill[i].style.height = height+'px'; } } document.addEventListener('DOMContentLoaded', resizeStickyContainers, false); // layout_headjs function utf8_decode(e){for(var n="",r=0;r