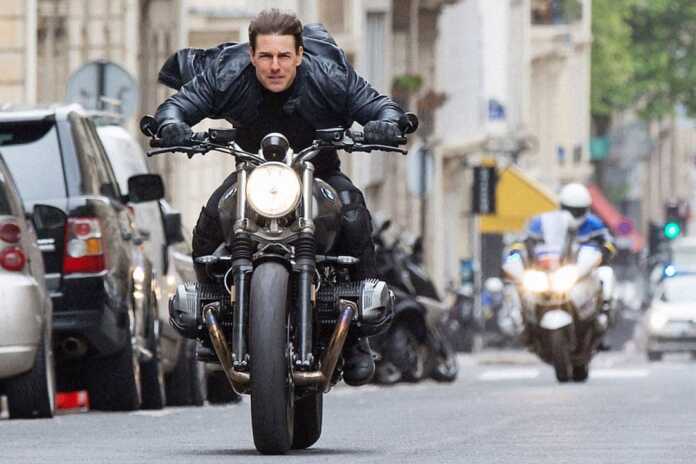 At Paramount's CinemaCon panel, Tom Cruise presented to the audience of exhibitors the first footage of Mission Impossible 7also communicating the official title and suggesting a double revelation, namely that chapters 7 and 8 of the Ethan Hunt saga will be part one and two of the same story.
The seventh chapter of MI will be titled Mission: Impossible – Dead Reckoning Part Onewhile the eighth, presumably, Mission: Impossible – Dead Reckoning Part Two. On the occasion of the convention, the first images of the film were also shown, here is the description:
The movie opens with Tom Cruise clinging to a plane risking his life as it flies over a canyon in South Africa when a mysterious voice says "your days of fighting for the greater good are over. You have to choose which side you're on." Characters shown include Tom Cruise, Ving Rhames, Rebecca Ferguson (with an eye patch), the return of Henry Czerny and Vanessa Kirby. The footage also featured a horse chase (a first for the franchise), motorcycle chases (a staple in the series), tons of Tom Cruise racing, a fight on a train (as teased in previously released images), and Cruise's massive stunt jumping off a cliff on a motorcycle in Norway, which the actor called "by far the most dangerous thing I've ever tried."
In the next two chapters of the saga of Mission Impossible, Tom Cruise and Rebecca Ferguson will return as Ethan Hunt and Ilsa Faust. The two films will also be involved Shea Whigham (Kong: Skull Island), Hayley Atwell (Captain America: The First Avenger), Pom Klementieff (Guardians of the Galaxy) and Esai Morales (Ozarks). Christopher McQuarrie will write and direct the films, which will make their US theatrical debut on September 30, 2022 and July 7, 2023, respectively.