Moët & Chandon kicked off the 2022 Holiday season with a party at the Lincoln Center in New York. Numerous stars from the world of entertainment, art, fashion and culture were present, among which Jessica Chastain, Emily Ratajkowski, Sienna Miller and Roger Federer. Mariah Carey sang the legendary "All I Want for Christmas Is You" for guests
Moët & Chandon has organized at Lincoln Center in New York a super glam evening to kick off the season Christmas holidays 2022. The numerous VIPs who attended were able to enjoy an evening of music, champagne and happiness. For the occasion, Moët & Chandon has commissioned a public sculpture, "Your Voices" by Es Devlin, installed in Lincoln Center's Josie Robertson Plaza.
Guests were able to preview the sculpture, which honors New York's linguistic and cultural diversity, while enjoying a performance by a New York choir to celebrate its unveiling. Until December 18, "Your Voices" is open to the public. Lincoln Center will host a variety of New York City choral groups performing free of charge on Friday, Saturday and Sunday evenings at 6:00 PM. Each choir will represent the city's diverse range of rare and unique voices.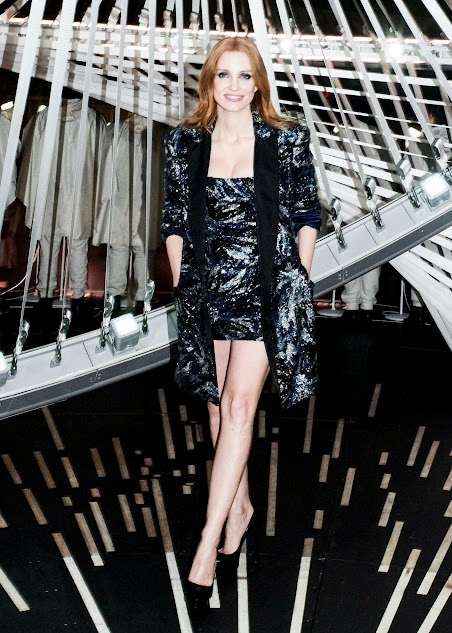 Moët & Chandon, the celebrities attending the 2022 Christmas party
The evening opened with a welcome toast by the President and CEO of Moët & Chandon Berta de Pablos Barbier. "Holidays are an important and meaningful moment for our Maison – moments of celebration, synonymous with sharing and generosity with the people we love. In view of our 280th anniversary next year, we are honored to partner with British contemporary artist Es Devlin to bring this art form to Lincoln Center and thus share the values ​​of Moët & Chandon with the city of New York. York. We hope "Your Voices" will be a beacon of light where different voices come together and merge as a symbol of universality and inclusion, from the world's most loved Champagne to this iconic city".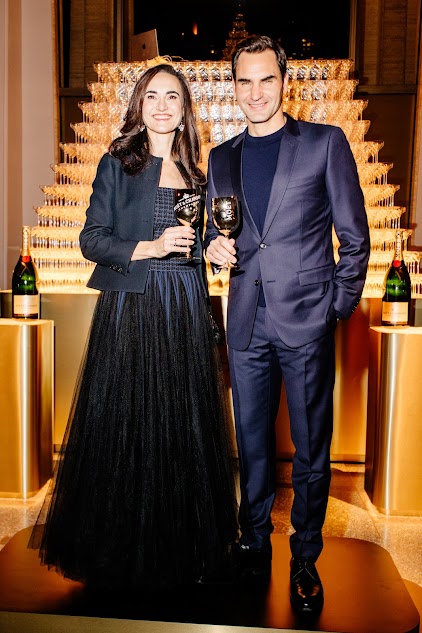 The party organized by Moët & Chandon for Christmas 2022 was attended by the likes of jessica chastain Emily Ratajkowski, Sienna Miller and Roger Federer. Also present among others was Daniel Kaluuya, Michaela Coel, Taylor Russell, Alexa Demie, Trevor Noah, Jeremy O. Harris, Jesse Williams, Chanel Iman, Megan Rapinoe, Daniel Arsham, Prabal Gurung, Tina Leung, Philip Lim, Laura Kim, Victor Cruz, and Savannah Guthrie. The party took place amidst laughter, dancing and rivers of Champagne. Attendees enjoyed DJ sets by Heron Preston E Vashtie, who brought energy to the evening by performing from a pyramid of Champagne.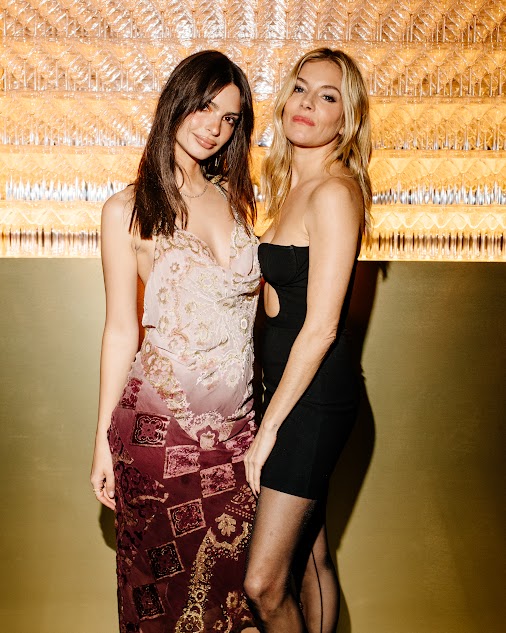 The performance of Mariah Carey
The highlight of the evening was the iconic surprise performance by none other than the lady of the party season, Mariah Carey, who stole the show with his record-breaking single "All I Want for Christmas Is You", as well as the mashup "Big Energy/Fantasy" and "We Belong Together", thrilling those present and kicking off the party. "I had a blast performing at the Moët & Chandon party last night"said Mariah Carey. "Kicking off the holiday season with everyone in attendance was amazing!!! The fun was the perfect start of the party!".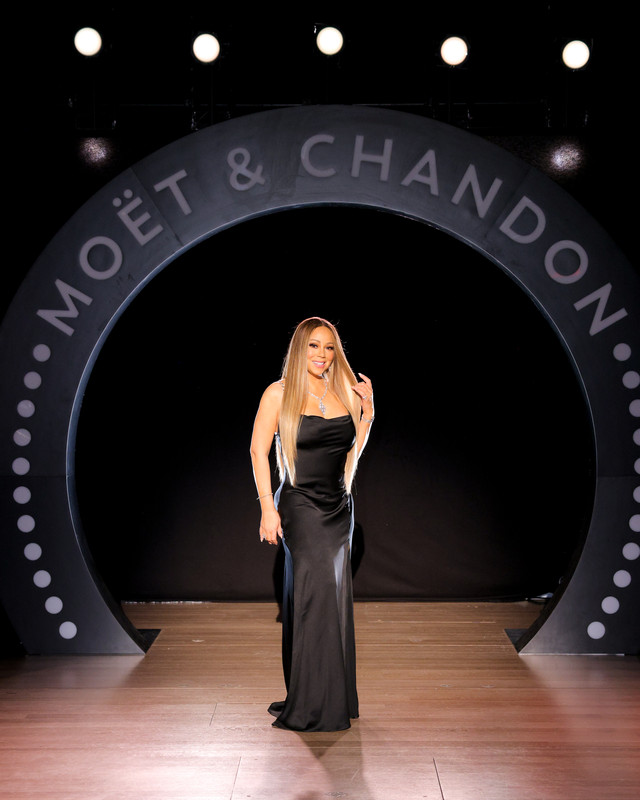 Other highlights of the evening were photo opportunities in a custom gold room and bottle service from Moët Imperial. The trending looks were perfectly themed with gold and silver sequins, festive blazers, precious details, all immortalized during the evening from celebrity photographer Hunter Abrams.