A beautiful and accurate realization of Fuchs Workshop in Ravenna. The name, wait to judge, is that of the grandfather of who created it
August 12, 2022

Qhis special is due to Massimo Rinchiuso, mind and arm of the Fuchs Workshop in Ravenna. It was born from four boxes that contained the parts of one Moto Guzzi 1000 SP from 1979: the owner wanted to restore it, but then decided to put it up for sale disassembled.
The idea of ​​the Romagna customizer was to make it a unique piece and a very interesting café racer was born.
Enzo called her in honor of his grandfather, who had the merit of igniting his passion for engines
THEL chassis as standard, the lower cradles were eliminated (for this reason an aluminum alloy reinforcement was built above the gearbox), the engine mounts were repositioned and the steering geometry was also modified.
There fork standard has been modified internally with parts of a suspension Yamaha R6 and has been equipped with new attachments for the brake calipers Brembo with four pistons.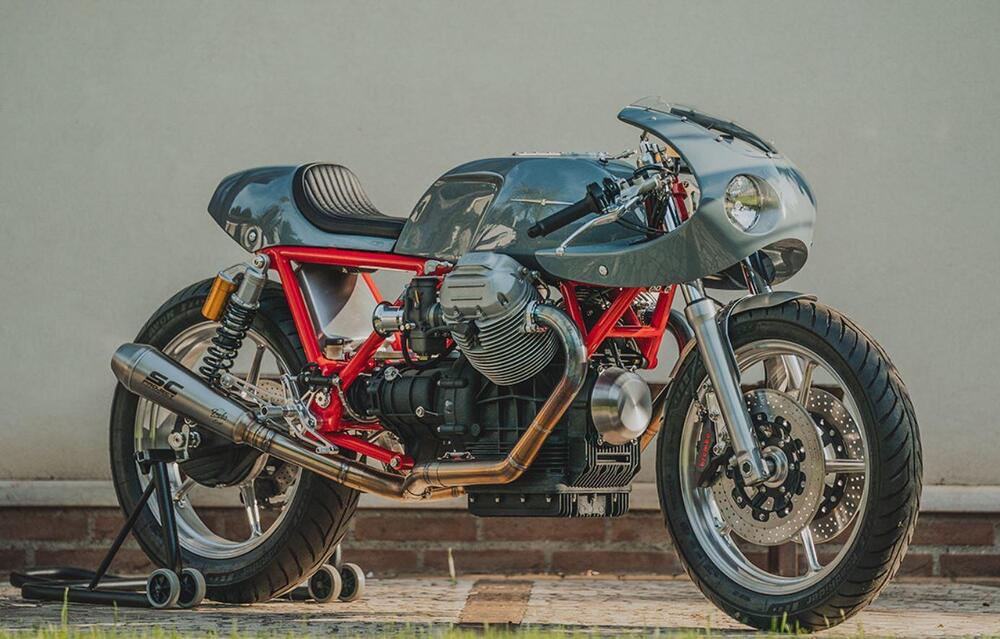 C.specially obstructed the new aluminum alloy swingarm which can be coupled to the Guzzi frames of the time and moves two Ohlins shock absorbers. The two are also handcrafted five-spoke wheels (remember the old Marchesini), machined from plates of special aluminum alloy.
The pedal controls, the Monza-type fuel cap are then made to design and above all it has been designed and built the entire superstructure working in the workshop aluminum sheet.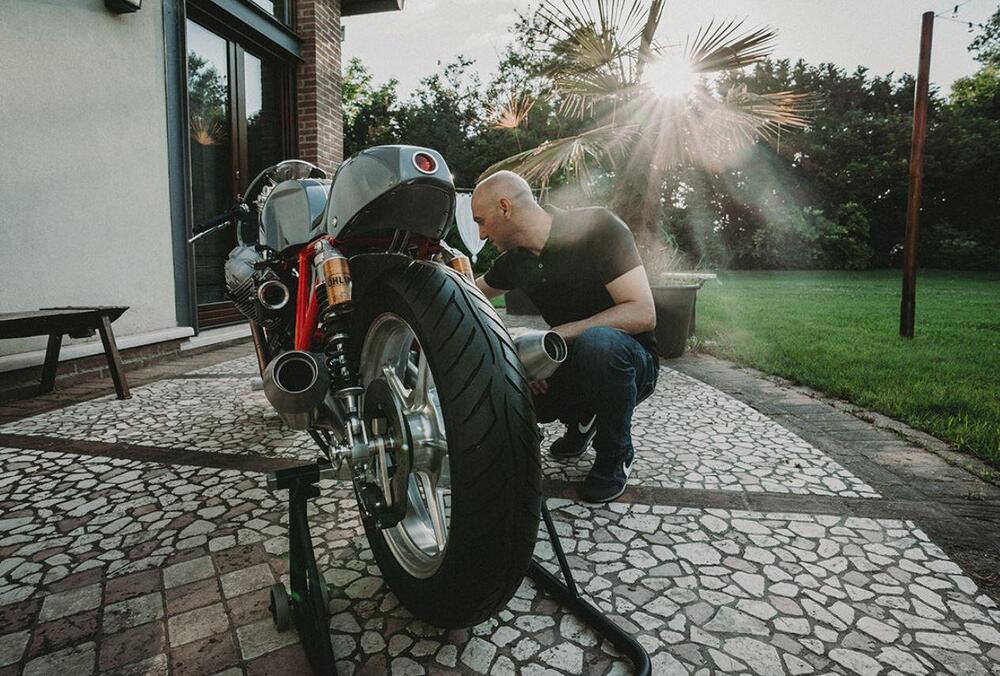 D.i this material is the reservoirthe tapered fairing integral with the frame and with low plexiglas, the structure of the saddle which ends in a quick tail well connected to the other shapes.
Also interesting is the solution of the oil vapor recovery tank (also made of aluminum) which acts as an under-saddle mudguard. The apt painting gray with bright red frame.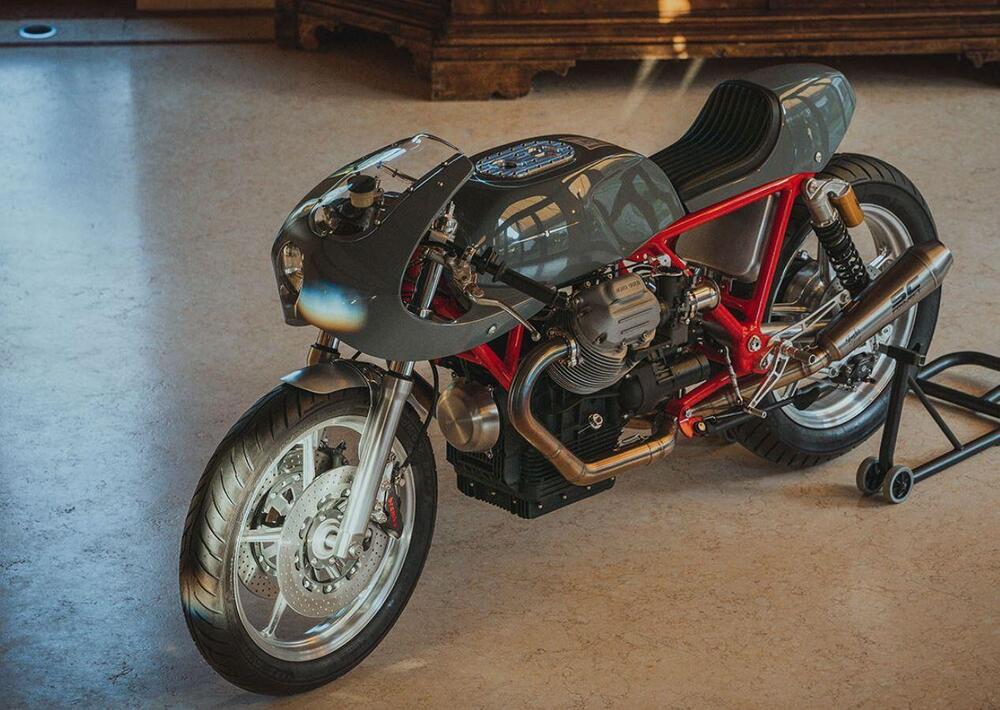 THEL motor received some attention: flywheel and crankshaft lightened, new camshafts, machining on the heads and valves.
The old ignition has been replaced by a Silent Hektik, the carburettors are Dell'Orto PHM40 and the clutch control has become hydraulic with an actuator from Oberon. Finally the plant of I unload handcrafted, in stainless steel, used SC Project components.
Eventually the dry weight dropped to only 155 kg.
source BikeExif.com