Vote: 6.5/10 Original title: Nanny , exit: 23-11-2022. Director: Nikyatu Jusu.
12/18/2022 movie review Nanny Of Joy Majuna
Anna Diop and Michelle Monaghan are the protagonists of the director's debut work, which masterfully mixes the supernatural and social themes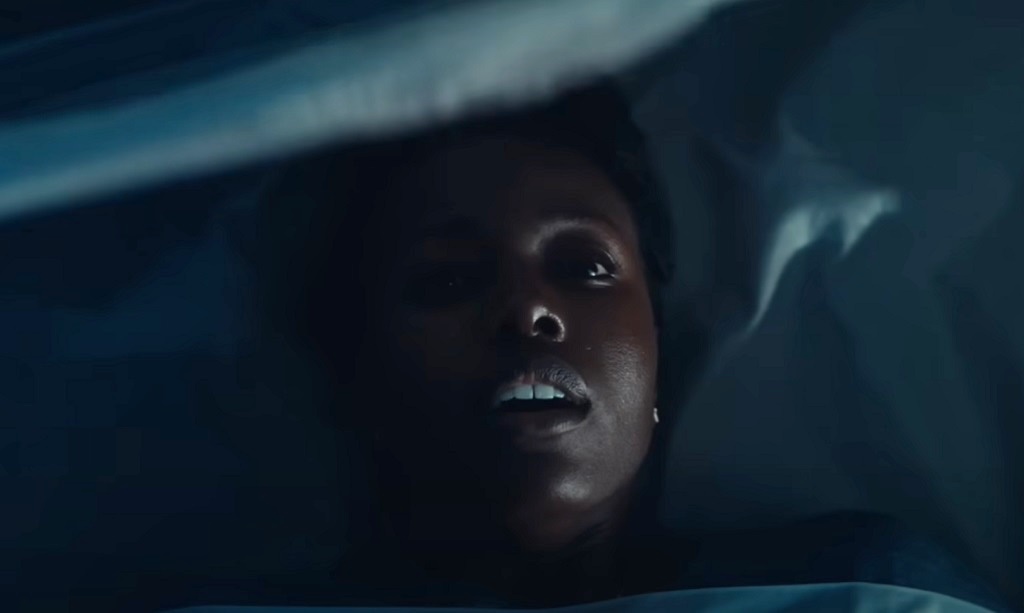 The work before Nikyatu Jusu, Nanny, uses the precarious life of an undocumented Senegalese woman in New York City to explore a wide range of issues, from the more personal to the political and supernatural. The combination of sensitively handled drama and typical clichés of the slow-burn horror genre brings this to life an intriguing story of survival and emancipationwith a main interpretation that stands out from Anna Diop.
Making its world premiere at Sundance 2022, where it won the Grand Jury Prize in the coveted American drama category, before ending up straight into the Prime Video catalog, Nanny should be able to generate some interest among the most attentive to this film aficionado. type of products.
Previously already at Sundance with his short film Suicide By Sunlight (2019), Nikyatu Jusu developed Nanny through the IFP Project Forum and the Sundance Directors and Screenwriters Labs. One therefore has the sensation of being faced with a project that has been thought out, finished and rounded off with care. The ambition is high, but the director manages to master the most disparate elements that the script presents.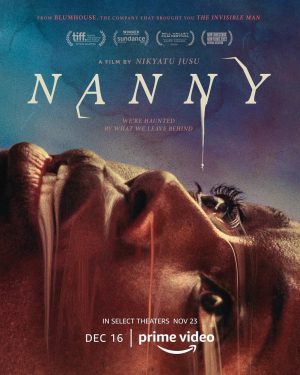 We meet Aisha (Diop) as she is about to start a new job as a nanny. He will take care of Rose (Rose Decker), daughter of Amy (Michelle Monaghan) and Adams (Morgan Spector). Aisha is working to ensure a better life for her six-year-old son Lamine, who remained in Senegal. The two mothers are very distant: Amy's life is made up of wealth and privilege, Aisha's is made up of struggle and uncertainty.
Production designer Jonathan Guggenheim accentuates the contrasts. Amy and Adam's abode is a large open-plan clinical apartment, filled with glass, sunlight, sharp corners, and a dream kitchen with a massive island and refrigerator stocked like a small supermarket. Aisha shares a cozy apartment that seems to be bathed in warm sunlight and furnished to offer comfort and shelter.
An immediate bond is created between Aisha and Rose, which triggers the jealousy of a mother who begins to feel left out. There is a great contrast in the way Amy, with all her resources, is ready to delegate the care of her child to a stranger, while Aisha feels very strongly every moment of her separation from Lamine.
Nikyatu Jusu allows us to fully enter Aisha's world, which becomes an essential part of Rose's life. She is always aware that she is an employee under the orders of her parents, whose marriage in crisis is a source of conflict. "They own me, I have no life", she confided to a friend.
Layering the elements of Aisha's life makes her a complex character. She is ready to make sacrifices for her family and for her chance at catching the American dream. When she begins a love affair with the goalkeeper Malik (a charming Sinqua Walls), so it seems that his bright future is starting to take shape. Malik's nice grandmother, Kathleen (Leslie Uggams), is a psychic who senses that – instead – something else is going on. "How do you use your anger?" she asks. "Is it your superpower or your kryptonite?"
Anna Diop is such a powerful screen presence that Aisha's daily life is engaging enough to shoulder a feature film. But the supernatural element almost seems like a distraction or one too many ingredients to incorporate into Nanny.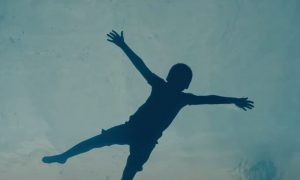 Music designed to relax the nerves creates anticipation of something scary to come. The nightmarish images of giant spiders they are accompanied by water as a recurring motif that can be glimpsed in flooded rooms, sinister pools and murky rivers. Finally, the question whether Aisha is losing her mind or if she is dealing with the African water spirit Mami Wata it is successfully inserted into a larger picture, without however unbalancing the other elements.
Nanny he then focuses on the sense of guilt of absence and on unacknowledged sacrifices that migrant mothers do for the generations that follow them.
Along the way, he also manages to touch on topics like social inequality, the dubious lure of the American Dream, and the realization that what doesn't kill you only makes you stronger. One of her strengths is the way Aisha bears and cradles her life, whether it be showing her disapproval of Amy's approach to her upbringing or rejecting Adam's occasional advances.
The heart of the story is its hard-won reinforcement, and it is masterfully captured by the dynamic Anna Diop.
Find below the international trailer by Nanny, exclusively on Prime Video from 16 December