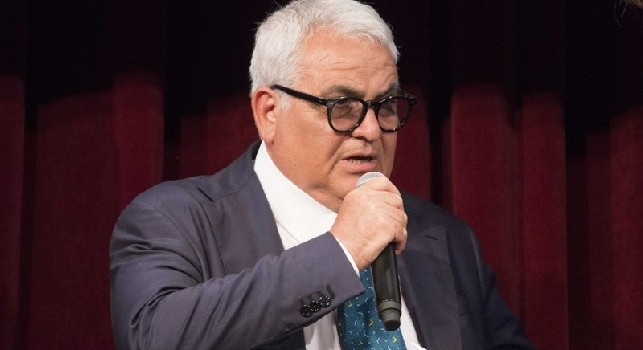 Latest football Napoli Lecce Corvino on the start of the blue season
During the broadcast "Si Inflate la Rete" by Raffaele Auriemma spoke to Radio CRC, Pantaleo Corvino, sports manager and head of the technical area of ​​Lecce:
Corvino on Naples
"At Lecce we made many considerations, knowing that when you come from Serie B you have to make a great effort to get closer to Serie A level. The effort was based on ideas to raise the quality level, as our portfolio gave us limits. . Hjulmand is a young boy, well structured, he knows how to stay well behind the line of the ball, he knows how to set and restart the action. He is an important guy both on and off the pitch. For Strettezza we made a great effort, given the many offers arrived. We have a defense that has conceded only two goals from open play. Baschirotto did the whole mess, we managed to get him going to think that his potential could be important. Today, after 3 years, he finds himself a protagonist in Serie A. You have to make some distinctions, like when you go to a street full of shops: there is the one where you can go with your wallet, for those who have the availability, then there are those shops where you can also take ideas through. You have to do the market for ideas either out of need or to highlight them. Clubs like Milan and Napoli have thought that, after the wallet, going into ideas can give you satisfaction. Napoli has gone from a salary of 110 million to 73 and is achieving results, especially in this league where those who used the wallet did not follow any path. Napoli, in this strange league where Juve and Inter are failing, has the opportunity to be a protagonist. Together with the Azzurri I put Roma. Napoli are strong because they have a team, Roma have done a great job but they still don't have a team. When you have to make evaluations you have to look to the future and the present, the ideas that the present is giving is that teams like Napoli; Rome; Lazio and Atalanta can try. Taking into account the club assists, which have arrived in our league to the teams that are struggling not to relegate (such as Monza and Cremonese), it is difficult. What we have done in these seven games makes us understand that we have taken the right path, but there are forecasts that make you understand that the rain will come. We all have to prepare ourselves because it will be a really difficult season ".
All the news on the Naples transfer market and on Naples
CalcioNapoli24.it has been selected by the new Google service, if you want to be always updated on the latest news follow us on Google News