Story
Nationals leave five medals and one team podium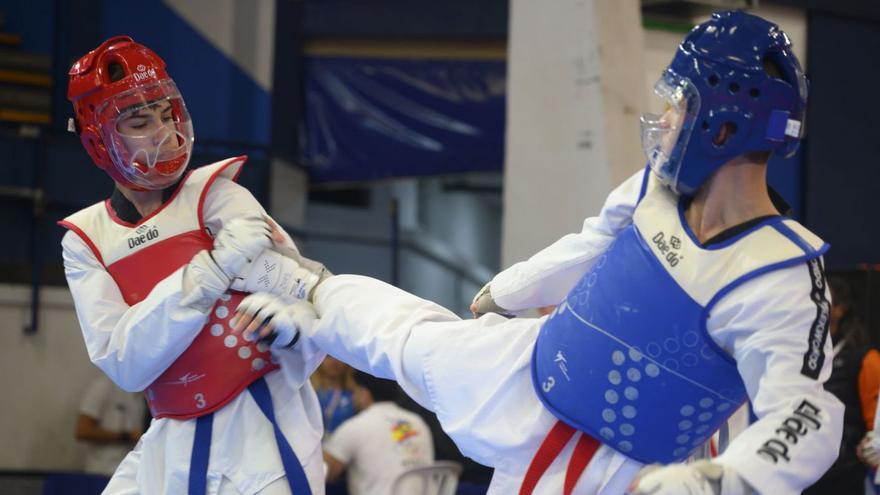 The Spanish Taekwondo Championships for the Cadet (School) and Under-21 categories left the field with five individual medals and one team podium. Cartagena's central pavilion was the scene of fights during two days, resulting in high-level participants demonstrating that the sport, which has produced a good number of Olympic medals, has a bright future. The organization was carried out by the Mercian Federation.
The most impressive results for Murcian athletes came in the Cadets with four individual medals and a men's team podium. José Antonio Gálvez Garnes, at under 41 kg, and David Grau, at -45, were the national champions. In addition, Francesc Gutierrez Peñalva took the silver at -57. And the only women's medal came from the hands of Arancha Molina García in 59th. By teams, the boys climbed the podium shoulder to shoulder with the great powers in this country's sport. Valencia took first place, Galicia in second and Andalusia in third, with Murcia in fifth.
In the under-21 category, on the last day of the championships, only one medal was left at home, and it was achieved by Correo Club's Pachequero Juan Antonio Milan, who finished third in -74 kg.
In the team classification, the Federation of Castilla la Macha finished first with seven gold medals and three bronze, beating Galicia with three gold, two silver and three bronze, and Catalonia with one gold, four silver and five bronze. Murcia finished eleventh.