Released in February 2020 in France, a month before confinement, the film "Queen & Slim" went a little unnoticed. As he soon leaves the Netflix catalog, it's time to catch up!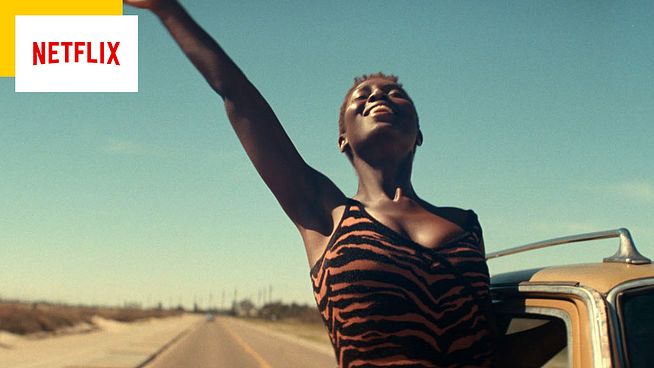 In recent years, American cinema has dared to tackle the delicate subject of police blunders from Fruitvale Station to Blindspotting. But there is one that is a bit different. It's about Queen & Slim who starts from a confrontation with a policeman who turns to drama to tell a love story.
Music video director Melina Matsoukas – who notably signed the music video for Beyoncé's "Formation" – is directing her first feature film for the cinema here from a script by Lena Waithe. The story is that of a duo Queen (Jodie Turner-Smith) and Slim (Daniel Kaluuya) who set off on an infernal run across the United States, in the same spirit as Thelma and Louise, whose film is inspired very directly.
In addition to being an unconventional love story, Queen & Slim is also – but not only – a work with real social relevance. The film begins on a chilly night in Cincinnati between Queen and Slim – the characters aren't named until the very end of the film – who meet on a first Tinder date.
On the way back, they are stopped by the police for a minor traffic violation, but the situation quickly escalates. After the police officer shoots Queen in the leg as she asserts her status as a lawyer and an abuse of power by the officer, Slim lunges at him to protect her. A shot goes off and the policeman dies.
Terrified, they immediately decide to flee. And they leave for the house of Earl (Bokeem Woodbine), Slim's uncle, in New Orleans, in order to lay low and decide what's next. But when footage of their incident goes viral, Queen & Slim go from being labeled "cop killers" to a symbol for black Americans with a long history of victims of police misconduct.
The film begins almost like a romantic comedy about two totally incompatible people when they meet. Queen is a tense and atheist defense attorney. Slim is quite outgoing, works behind a cash register and prays before every meal.
Under the pen of Lena Waithe, we recognize this same humor subtly distilled by small touches that we found in Master of None, series of which she is the co-writer, and in particular in the Thanksgiving episode for which she received an Emmy Award. . By embracing the tone of gritty comedy with the idea that two individuals who barely know each other become fugitives together, the film manages to ground Queen and Slim's struggles in a way that a more poetic approach could not have accomplished. .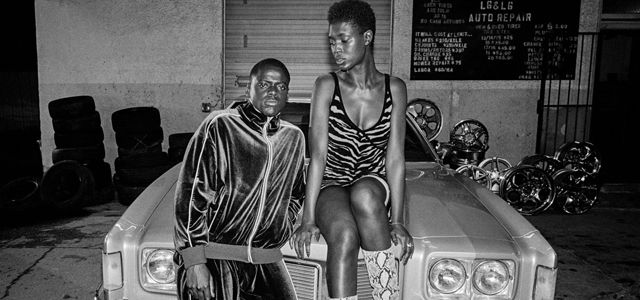 But of course, the film strikes a more serious tone when it comes to dealing with police brutality and the pain and suffering it inflicts on African Americans. Lena Waithe's writing is never miserable but on the contrary both intelligent and subversive. In addition to her writing, the performances of Jodie Turner-Smith and Daniel Kaluuya really bring out the humanity of the characters. Kaluuya is once again impressive in the skin of Slim. And Turner-Smith, slowly lowering her defenses, is gradually establishing herself as a queen.
Stylistically, the film fits firmly into black culture with its soundtrack and set pieces. It also offers a rich and often poetic vision of rural America today, particularly in a vision where traumatic reminders of the past are superimposed.
Queen & Slim adheres to the conventions of the "outlaw on the run" genre throughout, while breathing new life into these tropes, approaching them from a different angle. We retain a tender story – if we omit the conclusion – told with sensitivity about love in the face of perilous times.
Queen & Slim is leaving the Netflix catalog on August 23.