Recently, fans of model Kendall Jenner have been pointing out a number of clues that show that she and NBA player Devin Booker are no longer together. The rumor was not commented on by the couple.
Netizens noted that the couple did not make any publication in celebration of their two-year anniversary, which took place last Sunday (12). "Isn't it weird no posts or stories about each other today on their 2nd birthday?" wrote a user from one of the Reddit forums.
---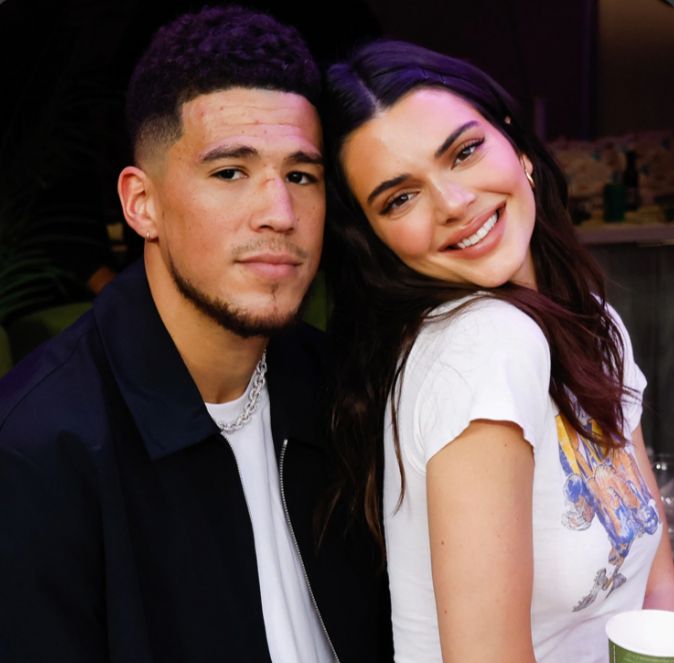 Kendall and Devin (Photo: Reproduction/John Angelillo/UPI/Shutterstock)
---
Devin also allegedly deleted or archived a photo of him cuddling with the model on New Year's Eve.
Kendall and Devin have been together since 2020, and the couple has always chosen to be more discreet within social networks, although they have already made statements to each other.
According to fans, the player's brother would have unfollowed Kardashian on Instagram: "Devin has disliked every tweet he has liked about Kendall. Devin's brother unfollowed her on Insta," commented another fan.
Three days ago Kendall liked a post from the player, and he did the same last week. The pair were seen together last week at a birthday party.
pressure to get pregnant
Kardashian confessed to Daily Pop, who is suffering one to get pregnant, since all her sisters already have children. Kendall says she always gets messages from Kris Jenner, her mother, saying it's time for her to have a baby.
In the latest released episode of The KardashiansKendall was spotted shopping for Kylie Jenner's baby, accompanied by her sister Khloe. "Oh my God, being in a baby store feels real to me these days"declared the model excitedly.
In one of the episodes of the series, aired on the 26th of last month, Kendall argued with her mother about the matter, and stated that she still had a lot to discover before having a child.
Featured Photo: Kendall and Devin. Reproduction / Instagram