New Fiat Panda it will be produced from the end of 2024 at the Serbian plant in Kragujevac. Developed on the basis of the new Citroën C3, the Italian city car will be 100% electric. This at least they say from France. The important rumors come from the French site Argus.
In November 2024, production of the new Fiat Panda will start in Kragujevac
Fiat has many innovations in store in the coming years. The Italian house will launch in 2023 an urban crossover with the name of 600 (derived from DS 3 and Jeep Avenger) and Topolino, clone of the Citroën AMI. This will be followed in 2024 by a compact SUV (based on the Citroën C4 and produced in Turkey) and the new Fiat Panda, production of which will begin at November 2024.
Confirmations arrive from France that the new Fiat Panda will be assembled in Serbia at the Kragujevac plant, which produces the 500L. In the summer of 2021 Carlos Tavares, boss of Stellantis, signed an agreement with the Serbian president for the production of a new electric vehicle and the investment of 190 million euros for the modernization of the factory.
As announced by the manufacturer, this new "Panda" will be positioned in the B segment of the versatile city cars abandoned by the Punto since 2018. Designed under the guidance of the new design director, François Alboine (formerly of Renault and father of the future R5), this model will see its dimensions lengthen to about 4 m.
Above all, it will not be inspired by the Centoventi concept (presented in 2019) since, according to L'Argus, we ended up opting for another solution.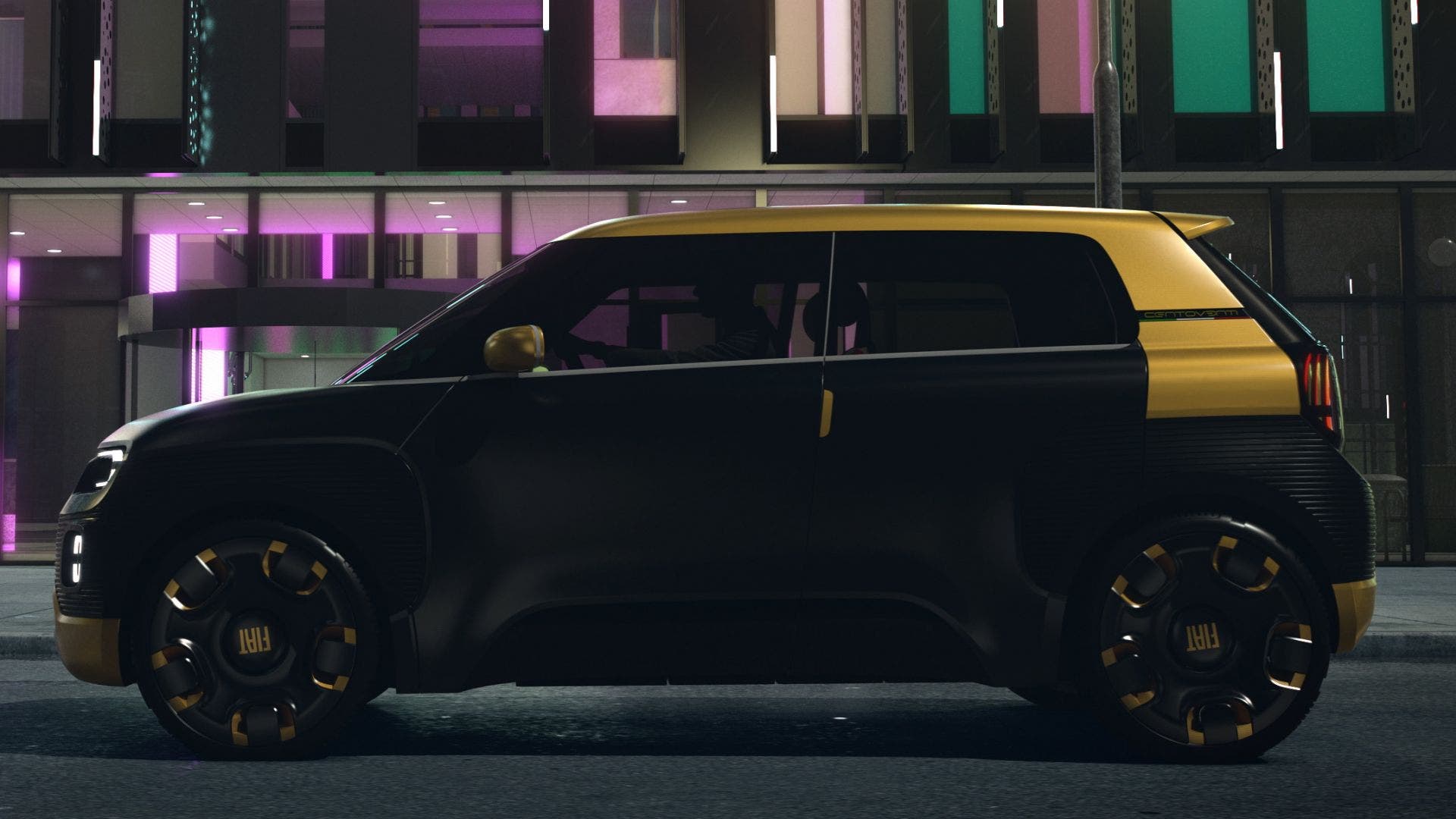 Technically, Fiat will have no major problems developing this city car. The new Fiat Panda will in fact take over the CMP base of the new European Citroën C3, whose development has been delayed and which will be released in the summer of 2024.
The car from Fiat will be offered only in electric version, at least in Europe since this model will have a worldwide destiny, particularly in South America. The manufacturer will initially launch the economy version with a 60 kW motor and a 40 kWh Svolt battery. A more powerful version will follow (80 kW engine and 50 kWh battery), when the current Panda will come out, probably with the entry into force of the Euro 7 standard.
You might be interested in: Fiat 500X: with the arrival of the second generation it will increase in size and move by segment
Looks like you've blocked our notifications!