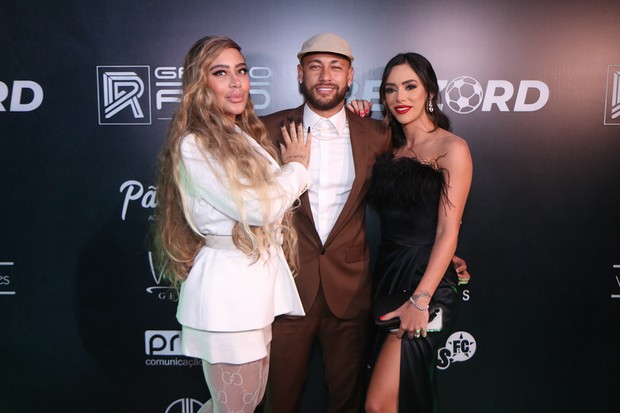 Neymar made a very rare appearance with his girlfriend, Bruna Biancardiand the sister, Rafaella Santosto honor an award at the Belmond Copacabana Palace Hotel, in the south zone of Rio de Janeiro.
The occasion was the Fui Clear award, from sports content producer Eduardo Semblano. With the same name as its channel, the event seeks to honor the great names of Brazilian football in the history and season of 2021 in Brazil and 2021/2022 of Brazilian players who play in Europe.
Recently, Neymar was the subject of rumors that he would have cheated on his girlfriend during an event organized by the player. Vinicius Jr.O Carna Viniwhich took place on a farm in Cachoeira de Macacu, in the mountain town of Rio de Janeiro.
According to Instagram profile follow Cami, Neymar was at the party "unaccompanied and would have kissed several mouths during the event, one of them was Nathalia Castro". The profile Subcelebrities shared the information and the player commented on the post, denying it.
"Fake news", he wrote, who also published a video on his social network mocking the matter. "Hello, fake news. Here for you: lots of sun, lots of peace and lots of love", he said in his mansion in Mangaratiba.
the doctor Natalia Castro, who would have been one of the people kissed by Neymar, according to the rumor, also spoke out. "Guys, don't believe fake news. I didn't hook up with anyone at the party yesterday," she posted on her Instagram.