This Friday (15), influencer Bruna Biancardi turned 28, the celebration of her birthday was full of surprises that the PSG player prepared in Paris. The influencer was received with a big party, alongside her boyfriend, friends and family. In Instagram Stories, she shared photos of the white cake, the decoration with golden balloons and sweets, in addition to the presence of her family, such as her sister, Bianca Biancardi, and her and Neymar's friends, such as Gil Cebola. Still in Stories, she reposted the congratulations received, gifts, such as flowers and shared a video with the details of the day she had. In the publication, Bru shared a photo with everyone and hugged the affair, thanking the athlete for the surprise made "Thank you for this amazing gift, for this surprise and for thinking about every detail @neymarjr having my family this day with me is being very special! Love you", wrote in the publication.
---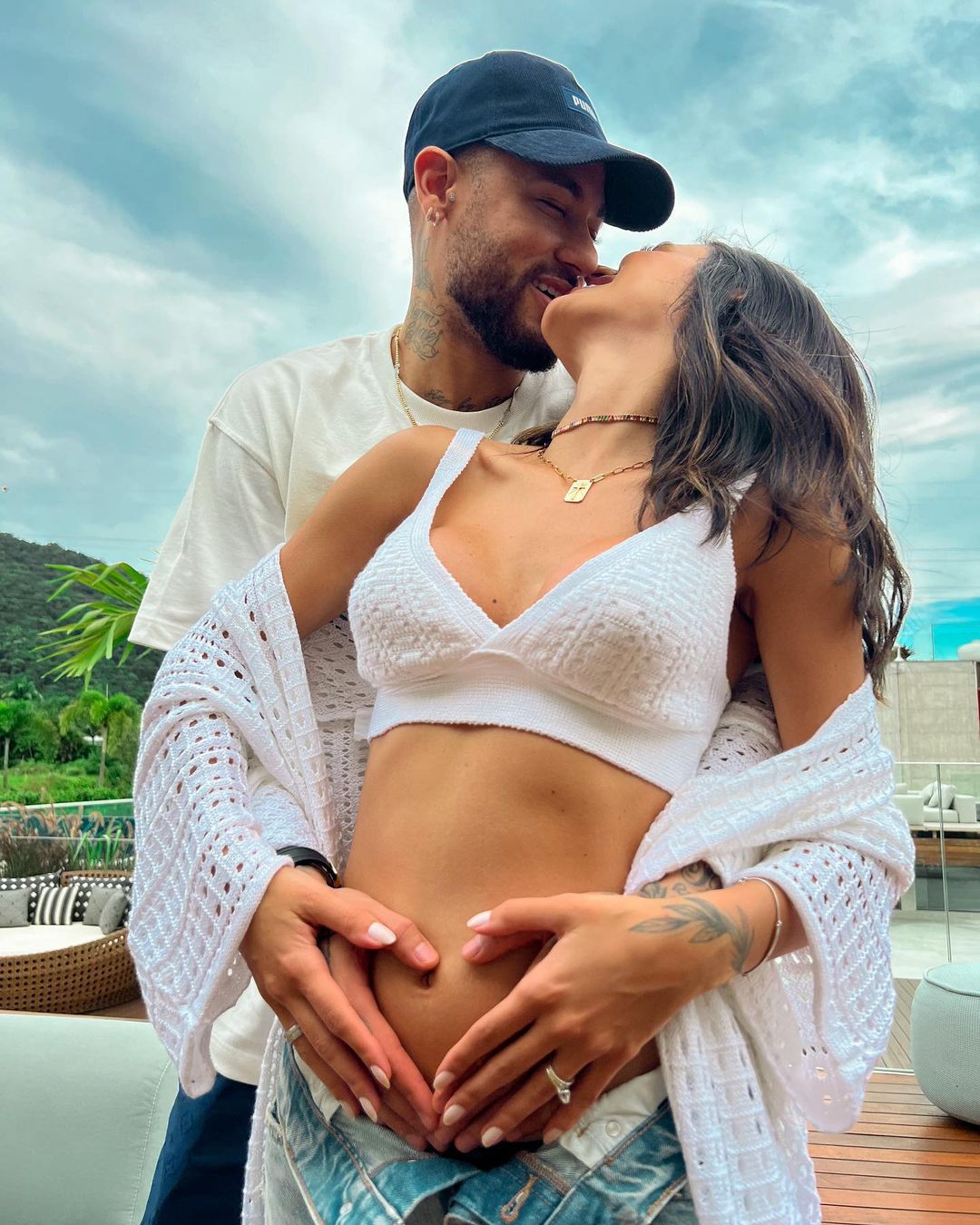 Bruna next to her boyfriend, friends and family. (Photo: Playback/Instagram)
---
In addition to the special day he prepared for the affair, the athlete also made a statement on his Instagram with a photo of himself photographing his girlfriend: "Bru, beautiful. I wish you all the best things in this world, may you make all your dreams come true. The day is yours but the gift is ours. So happy to have you in my life. I love you. Note: photo from Juju [Juliet modelo de seus óculos]!" declared the attacker. "Beautiful, speechless for you! Thank you for everything that is just the beginning and may God bless us always! I love you", replied the digital influencer.
Neymar and Bruna have been together since August 2021, but only assumed the relationship in January of this year. After assuming a relationship with the player, the influencer has been suffering many attacks on the web. According to an outburst she made on social media in March, she claims to keep her family protected, without exposing them, so that they are not victims of attacks too.
Featured Photo: Neymar Jr photographing Bruna Biancardi. Reproduction / Instagram