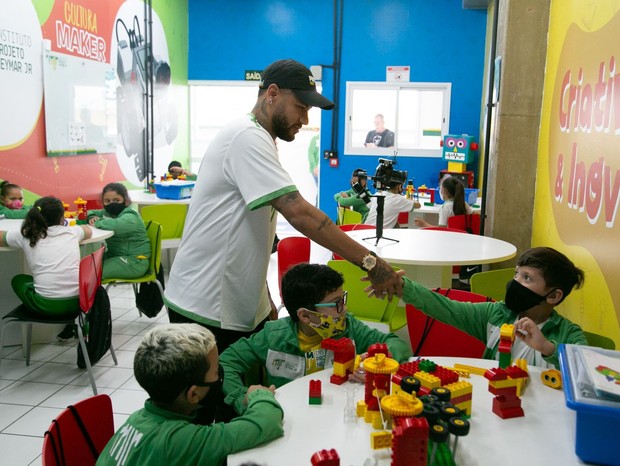 Neymar, 30, visited this Wednesday (30) his social project, in Praia Grande (SP). The PSG player took advantage of the last days of his vacation in Brazil to closely monitor the Neymar Jr. Institute, which serves around 2,000 young people aged between 7 and 18 and their families.
The Institute spent two years closed due to the pandemic, and the athlete had not visited the space since. With the resumption of classes at the institution in early 2022, the player missed the students. Neymar strolled through the classrooms, played soccer with the students and interacted with teachers and collaborators. During his visit, he reminisced about his childhood in the neighborhood and reinforced the importance of providing opportunities for the families served.
"Looking at the neighborhood from up here is a great pride, several things go through our minds. I think there are no words to say what I feel. It's a needy community, and providing that here is a reason for pride, thanks too, because I've lived a lot in these streets and I've always been very well received, very well treated by everyone in the neighborhood", he declares.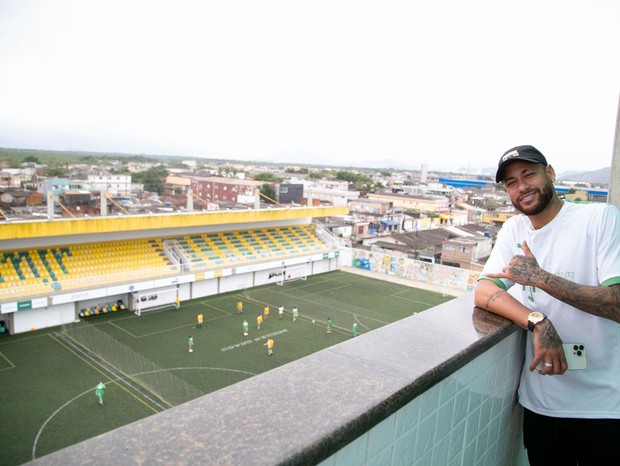 To encourage children and adolescents, the ace leaves a message of perseverance. "For anything in life, the path is hard, it's long. Nothing comes overnight. I hope the Institute's students don't get discouraged, keep attending, because opportunities can come when you least expect it. I hope you enjoy it, have fun, enjoy it a lot. It is important to be here, both in education and in sport", he concludes.
The Instituto Projeto Neymar Jr. (INJR) is a non-profit civil association whose objective is to expand opportunities for children, adolescents and their families in situations of social vulnerability. Opened in December 2014, the institution currently serves thousands of children and young people aged between 7 and 17, impacting more than 10,000 people. The project is maintained with its own resources, donations and partnerships with the private sector.
The Institute is located in Jardim Glória, in the city of Praia Grande, a community that has several difficulties and limitations already experienced by Neymar Jr. and his family, who were residents of the neighborhood. Pedagogical, sports, cultural and preventive health activities are carried out in an 8,400 m² complex.