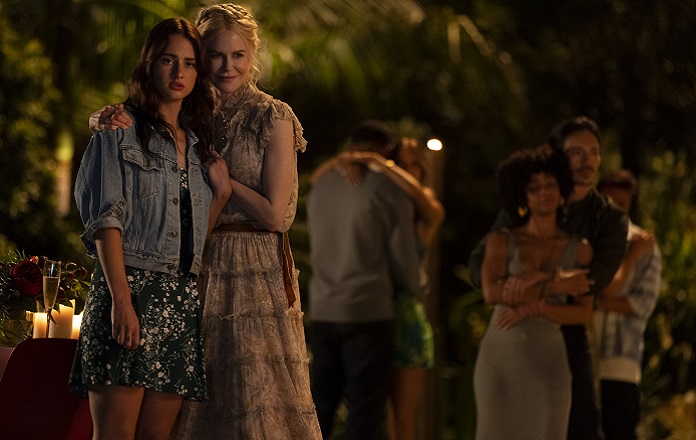 – Advertising –
TV series news May 14, 2022: second season for Nine Perfect Strangers? surprise news
TV series news 14 May 2022 – Variety reports a surprise news: negotiations are underway to create a second season of Nine Perfect Strangers – Nine Perfect Strangers, Hulu series (in Italy on Prime Video) by David E. Kelley with Nicole Kidman adaptation of the novel by Liane Moriarty.
Given these negotiations, the series will be offered in the drama category and not in the limited series at the Emmys, thus avoiding the chaos Big Little Lies, whose renewal negotiations began after the award ceremony. At the moment there are no details neither on the cast nor on the plot.
Hulu abandons Hillary Clinton series
Hulu drop the project Rodham, the series that would tell an alternative life of Hillary Rodham Clinton, in which she would not marry Bill Clinton. The project has been in progress since 2020 and 20th TV would now like to present it elsewhere, relying on the presence of Claire Danes and Dakota Fanningdefined by deadlines "creatively linked to the project".
Other news TV series 14 May
Max Thieriot despite the order of Fire Country on the part of CBS does not give up SEAL Team and will be in the cast of the sixth season of the Paramount + series. Meanwhile, Fire Country hires Tia Napolitano as showrunner.
John Cho joins the cast of the second season of The Afterparty, will be the character of Ulysses. In the second season the murder will take place in a marriage.
Leslie Bibb joins the cast of Mrs. American Pie of Apple Tv + with Kristen Wiig, based on the book by Juliet McDaniel.
Stephanie Beatriz joins the cast of Twisted Metal by Peacock adaptation of the videogame of the same name with Anthony Mackie. Beatriz will be Quiet, a fierce and dynamic car thief who comes from a community that has always oppressed her and pushed her to silence.
BTF Media is working on a tv series about life of Frida Kahlo with the company that manages the artist's assets.
The 90s sitcom Married… with Children – Married with Children, will have an animated reboot with the original cast as voice actors Katey Sagal, Ed O'Neill, Christina Applegate and David Faustino and will now be presented to various networks.
Liz Friedman was promoted to co-showrunner of The Good Doctor.
Disney + worldwide and Hulu in the US will distribute Unprisoned a comedy produced by ABC Signature with Kerry Washington and Delroy Lindo inspired by the life of Tracy McMillan. At the center is the relationship between a psychologist and a single mother whose life is turned upside down by the return of her father released from prison.
– Advertising –