How does it feel to take the place of an icon like Ciro Mertens? Giacomo Raspadori tells the Corriere della Sera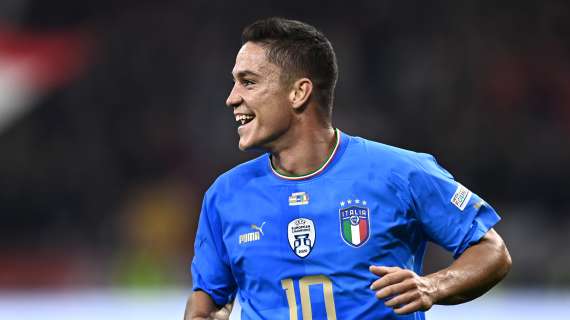 TuttoNapoli.net
© photo by www.imagephotoagency.it
How does it feel to take the place of an icon like Ciro Mertens? Giacomo Raspadori He tells himself to Corriere della Sera and replies in this way about the confrontation with the Belgian: "An honor. Stimulating. He made the record here. He was a protagonist. I met him and he made a great impression on me also from a human point of view. Very intelligent person ".
From Sassuolo to Naples. Reasoned choice?
"Ambitious choice. Desired. Thought and approved also by my family. I will always thank Sassuolo who understood my need and supported it. Napoli gave me confidence, a lot of confidence. And I felt that I could reciprocate it. Fear never, respect for the big club where I landed yes. I felt ready ".
Until now she could be on the pitch and make mistakes, and at her age it can still happen. Naples is a demanding showcase.
"I am 22 years old, in football they are not few. Being able to make mistakes and get up again formed me. Probably if I hadn't followed this path I would have had difficulties. And as a kid I had disappointments. Falling and getting up in a square that judges you, but up to a point, it helped me, accelerated growth. That's why I felt the time had come. "