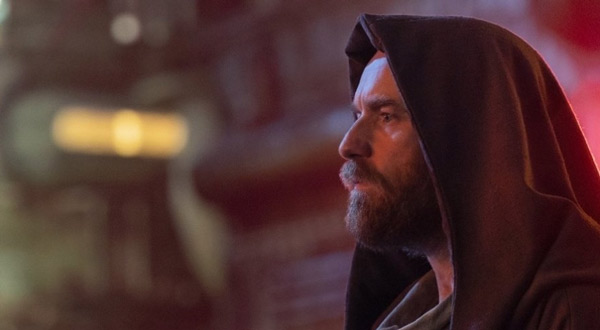 By Andrea "Geo" Peroni
June 18, 2022
An episode is missing at the conclusion of Obi-Wan Kenobithe Disney + series starring Ewan McGregor and Hayden Christensen ending Wednesday 22 June.
Although it has always been presented as a miniseries, in recent weeks the cast of the show has hinted that they are ready to return for a second season, a sentiment recently confirmed by the star of Anakin Skywalker.
A few days ago Christensen's words got a sort of confirmation. The director of the series, Deborah Chow, in fact declared a RadioTimes that there are still many stories to tell about Kenobi, with words that confirm the arrival of a second season.
"You know, we have always conceived it as a limited series"Chow said. "So it's not an adventure of the week kind of story. It is a great story with a beginning, a middle and an end. So I think this story was meant to stand on its own. "
However, Chow later added: "There are obviously more stories you could tell. There are obviously another 10 years before we get to A new hope and with a character like Obi-Wan Kenobi anything could become interesting. So who knows? It's hard to say right now ".
READ ALSO: Star Warsthe complete chronology of the canonical products
Lucasfilm has not yet commented on these statements, which as anticipated give the feeling that something, around the series of Star Warsis moving, albeit at that point Obi-Wan Kenobi it would cease to be a miniseries.
However, it wouldn't be the first time a Disney + original series has "changed its mind," so to speak. Recently, Marvel Studios removed Hawkeye from the Emmy nominations for the miniseries, inserting it instead among the comedy series that can be composed of several seasons. All this suggests that, given the appreciation for the series with Jeremy Renner and Hailee Steinfeld, Marvel has decided to continue Hawkeye with a second season.
Source